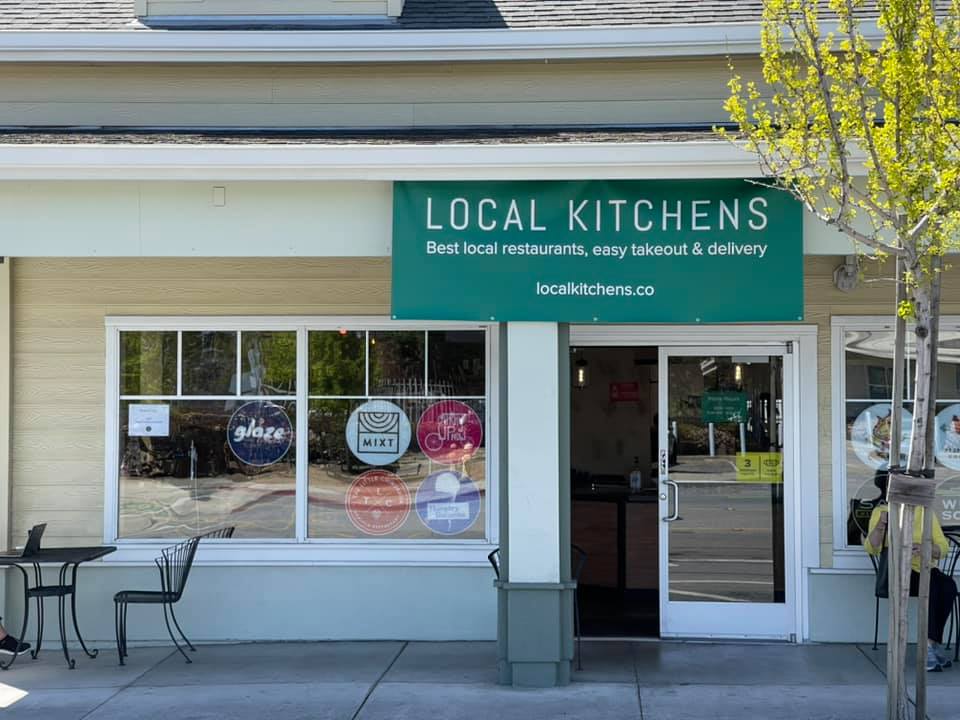 The concept of a virtual food hall where a customer can choose across a wide array of cuisines in a single order has gained popularity as ghost kitchens have sought to increase average order values from those looking to solve weeknight dinner for their entire family. But most of the examples to date ranging from C3 to CloudKitchens have largely focused on virtual rather than local brands and delivery over pickup. However, if you actually study what consumers are looking for and work backwards from there, it might look slightly different. While delivery accounts for ~10% of total restaurant industry sales, pickup accounts for over 4x the share and while consumers value wide selection, they may still prefer to support local restaurants vs. virtual brands. Enter Local Kitchens, a new startup backed by high-profile angel CEOs like Jack Dorsey (Twitter/Square), Tony Xu (DoorDash), and David Novak (formerly of Yum! Brands) as well as funds like Fifth Wall and General Catalyst with the hopes of building out a network of mini suburban food halls focused on the digital pickup experience. If Co-Founder and CEO Jon Goldsmith gets his way, Local Kitchens will soon become known as "a place your mom wants to drive by and pick-up food" within a ten minute drive of every young family living in a major metropolitan suburb. Over the past six months, the startup has converted former second-generation restaurants and office spaces in the bay area into pickup-centric food halls boasting front-of-house greeters and ordering kiosks for the fraction of the rent of a ghost kitchen. While Local Kitchens licenses brands in a similar fashion to Kitopi, REEF, Virtual Kitchen Company, and DoorDash Kitchens, what truly sets it apart is its focus away from national chains towards the sort of local heroes you'd read about on Eater. The startup envisions itself as a platform to help everyone from small San Francisco chains like The Little Chihuahua to food trucks like Señor Sisig expand their reach into neighboring suburbs. This week, it announced its $25mm Series A to expand its fortressing strategy in the greater SF/Bay Area region as well as enter new markets like LA, Phoenix, and Houston later this year.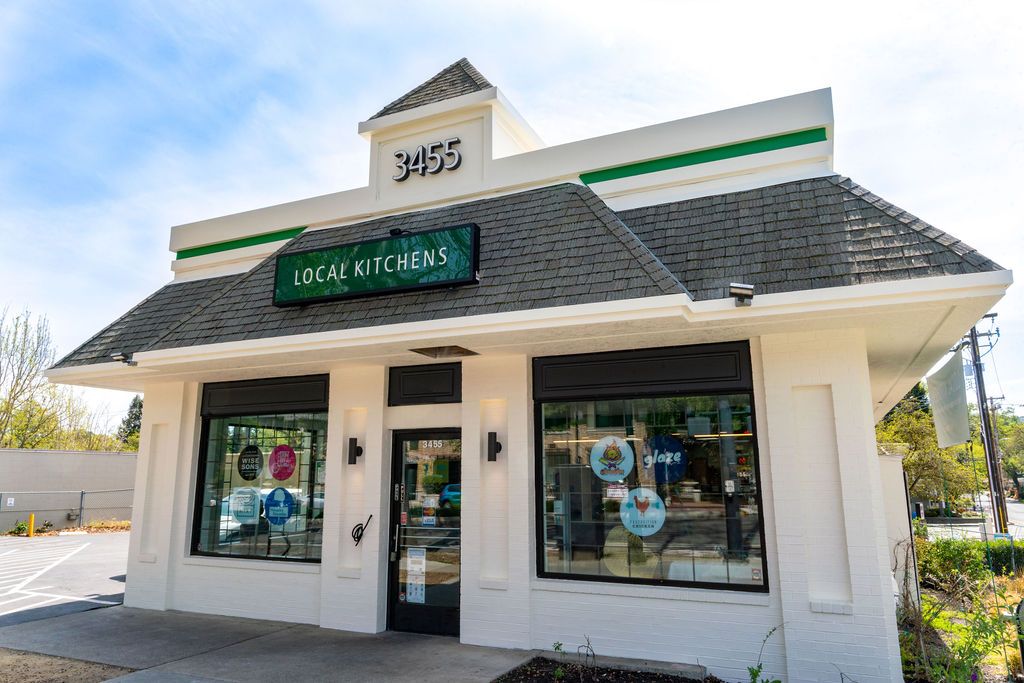 The team boasts hybrid tech and restaurant backgrounds from companies like DoorDash, CAVA, Philz Coffee and Momofuku. Goldsmith was an early software engineer at DoorDash when he met his current Co-Founder and COO, Andrew Munday, who then served as Director of Operations. A few years later, Goldsmith met his third co-founder and CTO Jordan Bramble while working as a product manager at Atrium. Prior to his role as an engineering manager at Atrium, Bramble held data science roles at CAVA and the White House through its Digital Services initiative. In September, the team tested the waters by helping Proposition Chicken scale beyond its San Francisco brick and mortar location into Menlo Park through a delivery partnership with local Singaporean restaurant Shiok. Proposition Chicken, which markets itself as a purveyor of "fried, flipped, and fake" chicken, preps its ingredients at its city headquarters to be delivered to and cooked by Shiok kitchen staff in exchange for a revenue share. After proving the model, the trio then hired former Momofuku Executive Chef and Senior Director of Culinary Operations Matthew Rudofker as their Head of Operations. Thanks to Local Kitchens, Proposition Chicken now boasts three more satellite delivery locations in Lafayette, Cupertino, and San Jose.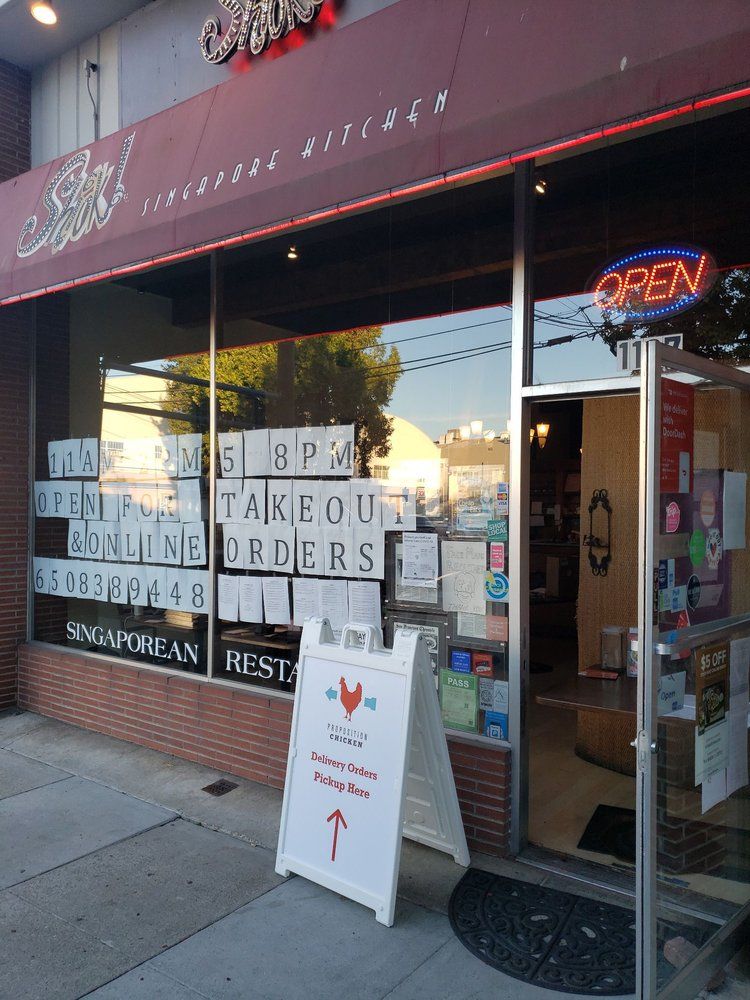 The team has taken a thoughtful approach to the brands it has onboarded, ensuring a wide selection of 8-10 concepts at each of its three food hall locations ranging from Mediterranean (Sajj, Oren's Hummus) to Korean Fusion (Saucy Asian) and Jewish Delicatessen (Wise Sons). All the food is prepared on a single cook line by full-time Local Kitchen staff who utilize in-house software on kitchen display tablets that provide full prep instructions as well as target temperatures for each dish. Each brand has pared down their traditional menus to their best-selling items that are geared best towards delivery, adapting them as necessary to optimize for quality. During the month-long onboarding process, restaurant partners set Local Kitchens up with their local suppliers and in some cases sell their own special sauces or bagels as wholesale accounts to the startup.
"There's nothing crazy about doing a big menu. It comes down to guest experience," said Goldsmith, who gave the example of Cheesecake Factory's behemoth menu. "Rebel Foods said the main reason restaurants don't do this is because guests associate the furniture with the concept. From a virtual perspective, there's no reason you can't do this in the same space."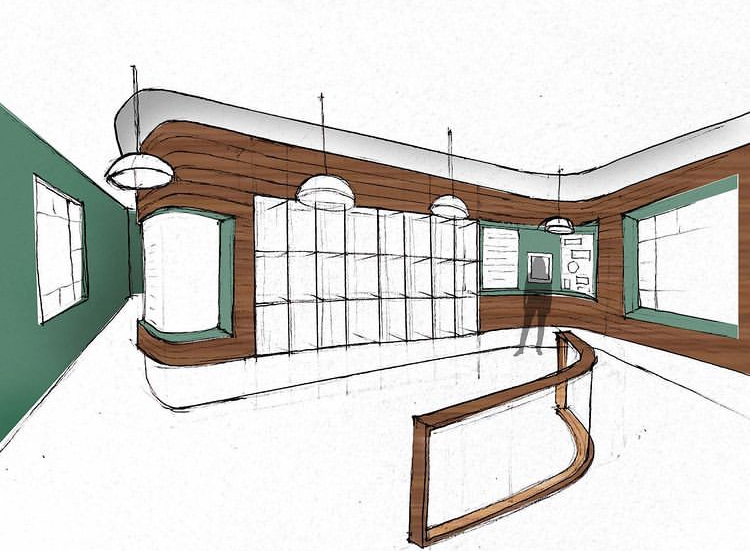 Local Kitchens currently lists each of its partner brands individually on all the major delivery marketplaces and collectively on its direct ordering website for advance pickup. It will soon enable food hall-style ordering via delivery on its site, but it's less of a priority than one might expect. Nearly two-thirds of Local Kitchens' sales are currently digital pickup, with in-venue kiosk ordering and third-party delivery equally splitting the remainder. In February, it launched its first food hall in Lafayette, CA, where it witnessed the strong flywheel between in-person ordering and digital ordering. The team is heavily invested in hospitality as it strives to build trustworthy, authentic relationships with its customers offline that subsequently drive higher frequency and average order values when they reorder online and vice versa. According to Goldsmith, 65% of all orders contain more than one brand, allowing families to forgo driving around to pick up from multiple restaurants or ordering from multiple DoorDash listings to satisfy each individual's unique preferences.
"If you're replacing cooking, people are looking for personalization," he explained. "Delivery apps are a start but it doesn't get all the way there to becoming a cooking replacement."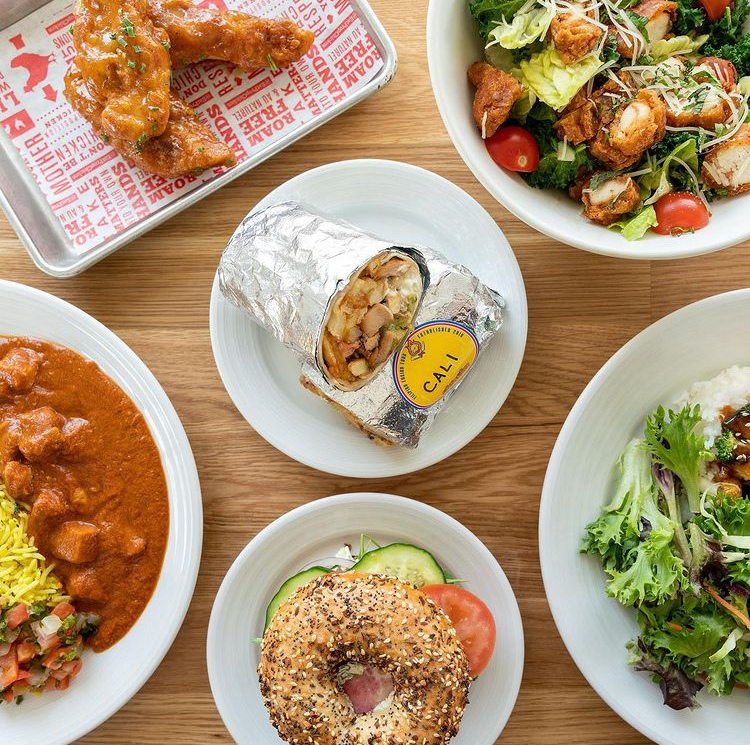 Cross-ordering also positions Local Kitchen as a discovery platform for new concepts, funneling demand to new brands from day one. Because it has prioritized its direct ordering site as its largest channel, the startup sends out emails to existing customers whenever it adds a new brand to a given location. As it expands in Northern California, Local Kitchens has committed to a fortressing strategy that clusters new locations near existing ones to drive down delivery times while increasing variety without negatively impacting kitchen capacity.
On the real estate front, the company has leased a 1,344 sqft former cheesesteak restaurant in Lafayette, a 2,000 sqft former Pizza Hut and grocery store in Cupertino, as well as a 1,320 sqft space in an industrial park in San Jose. Each of these rents costs less than half of a typical 200 sqft space at CloudKitchens in San Jose when accounting for storage and order processing fees from its Otter software. By leasing former restaurants, Local Kitchens can save significant time and costs associated with building and permitting new kitchens. It is currently working with William Duff Architects to design a mix of formats such as a Domino's Pizza-style takeout storefront or a café-like experience that lends itself better to the weekday office lunch outing. Recent marketing materials for the Cupertino property depict the target Local Kitchens customer with a median household income of $190-$200k and a median age of 42-43 within a 1-3 mile radius. The location is also conveniently located near Apple's corporate campus as well as De Anza College's 17,000+ students. According to Goldsmith, the playbook is to find more underserved suburbs like this across the country with pent-up demand for local, authentic flavors. Just don't call it a delivery-only ghost kitchen.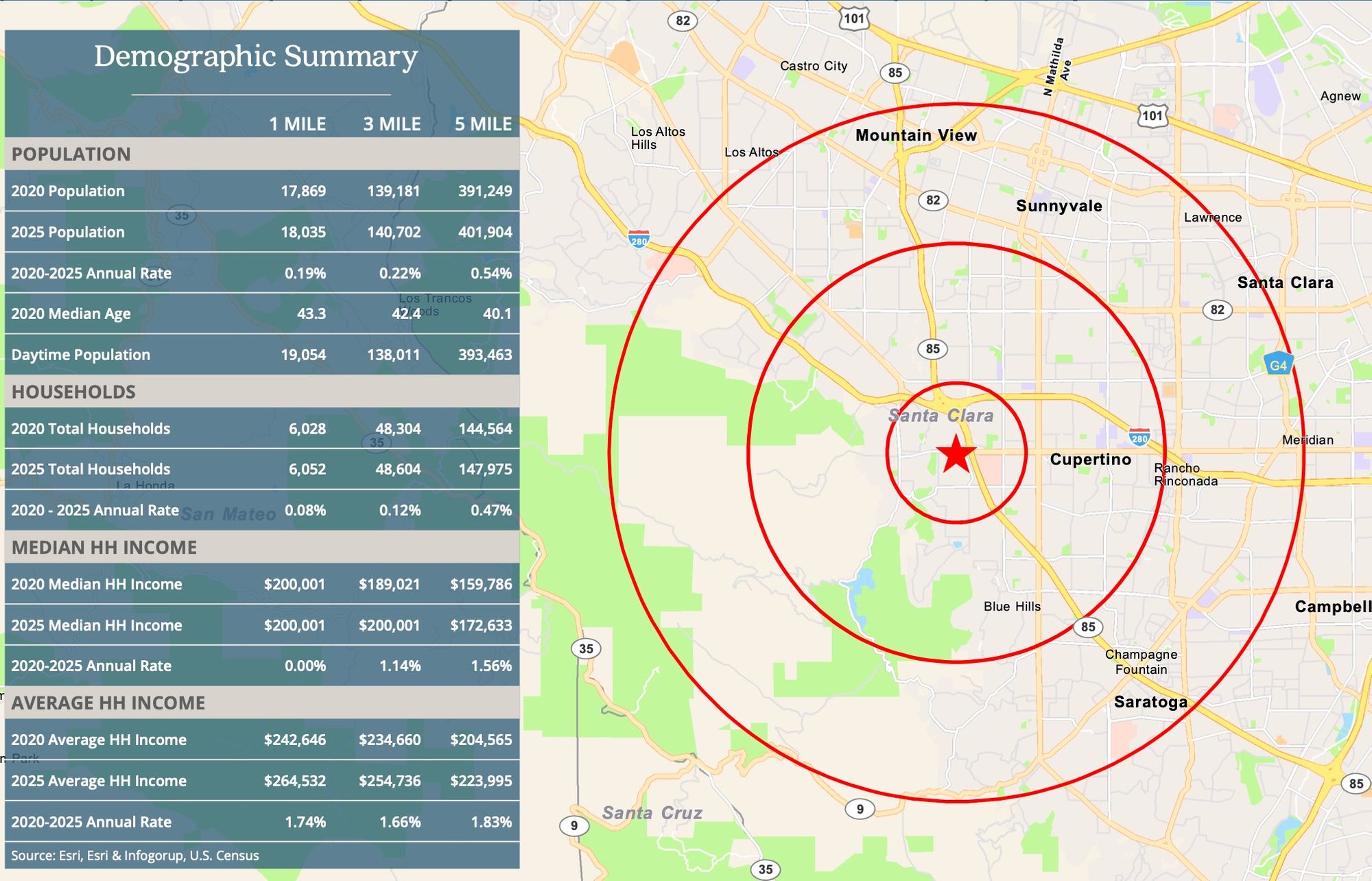 "The vision is that there's one of these you can stop by on the way home from school or work," he said. "It's a hyperlocal approach versus putting a warehouse in the middle of nowhere that has a low real estate cost."
In addition to restaurants, Local Kitchens has also begun sourcing local CPG items from Humphry Slocombe and Peerless Coffee & Tea as dessert and beverage add-ons. You can envision how this continues to evolve over time– a food hall retail experience in the front and a tech-powered, high throughput kitchen in the back with ample parking too. It may not boast a dry cleaner next door but Local Kitchens just might be the ghostbuster that suburbanites have been looking for all along.