HNGRY TRENDS
The cutting edge of food x tech
Trends is the premium subscription offering from HNGRY providing an insider's glimpse into the cutting edge of the food industry through detailed analysis of technological trends.
Members receive:
The basic membership gives you access to a free weekly digest and occasional free articles.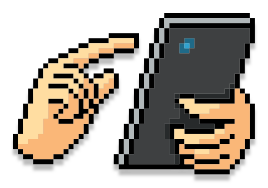 Members
Receive:
Annual
One payment
(Save 17%)
Benefits:
Weekly digest of emerging trends within food tech



Exclusive weekly articles



Exclusive live discussions with industry insiders



Bi-monthly deep dive presentations



Early release of video content before the public



💬 💬 WHAT THE PEOPLE THINK 💬 💬
💬 💬
WHAT THE PEOPLE THINK
About
Matt Newberg
As the founder of HNGRY, Matt is focused on massive shifts in consumer behavior ranging from fungi-based meat to ghost kitchens and robot-powered grocery stores. Prior to HNGRY, he spent eight years working in tech as a product manager and entrepreneur, most recently at Vimeo, and holds an undergraduate degree from the Wharton School at the University of Pennsylvania.
🔗
Connect
Get occasional updates from HNGRY