Amidst COVID-19, CloudKitchens Redefines Restaurants As We Know It
April 05, 2020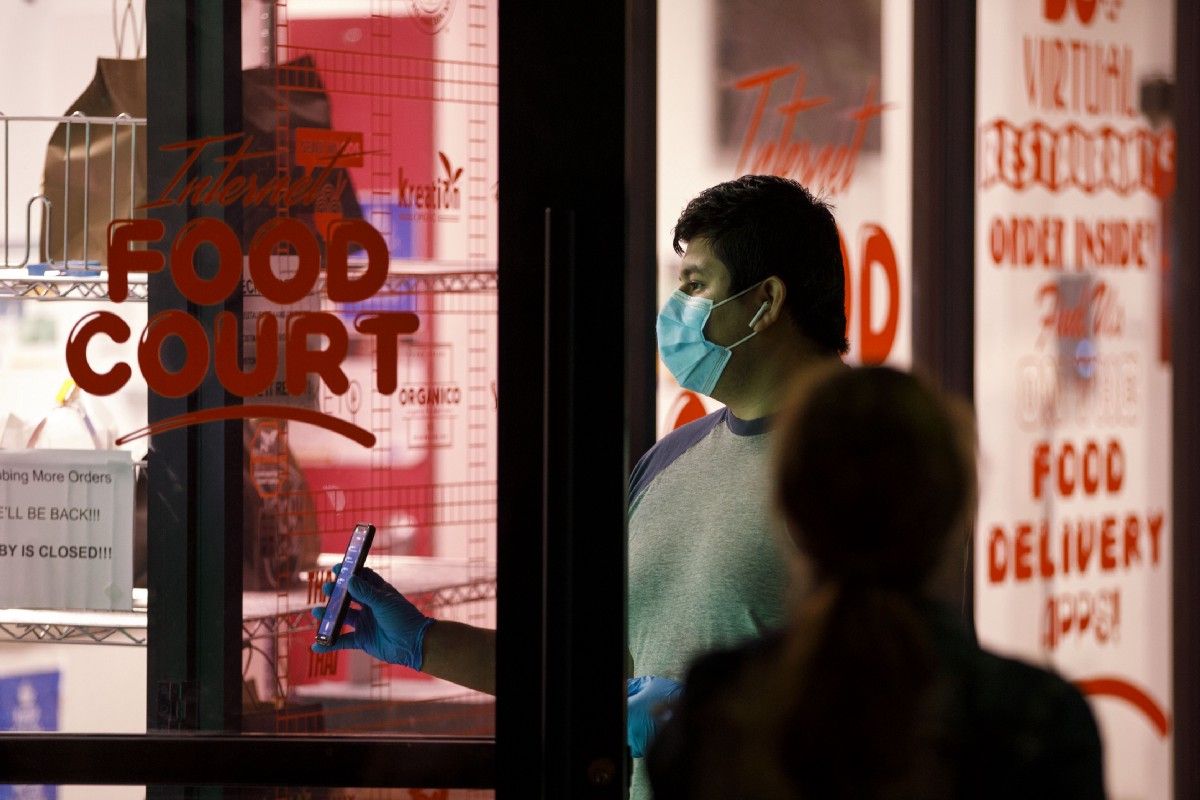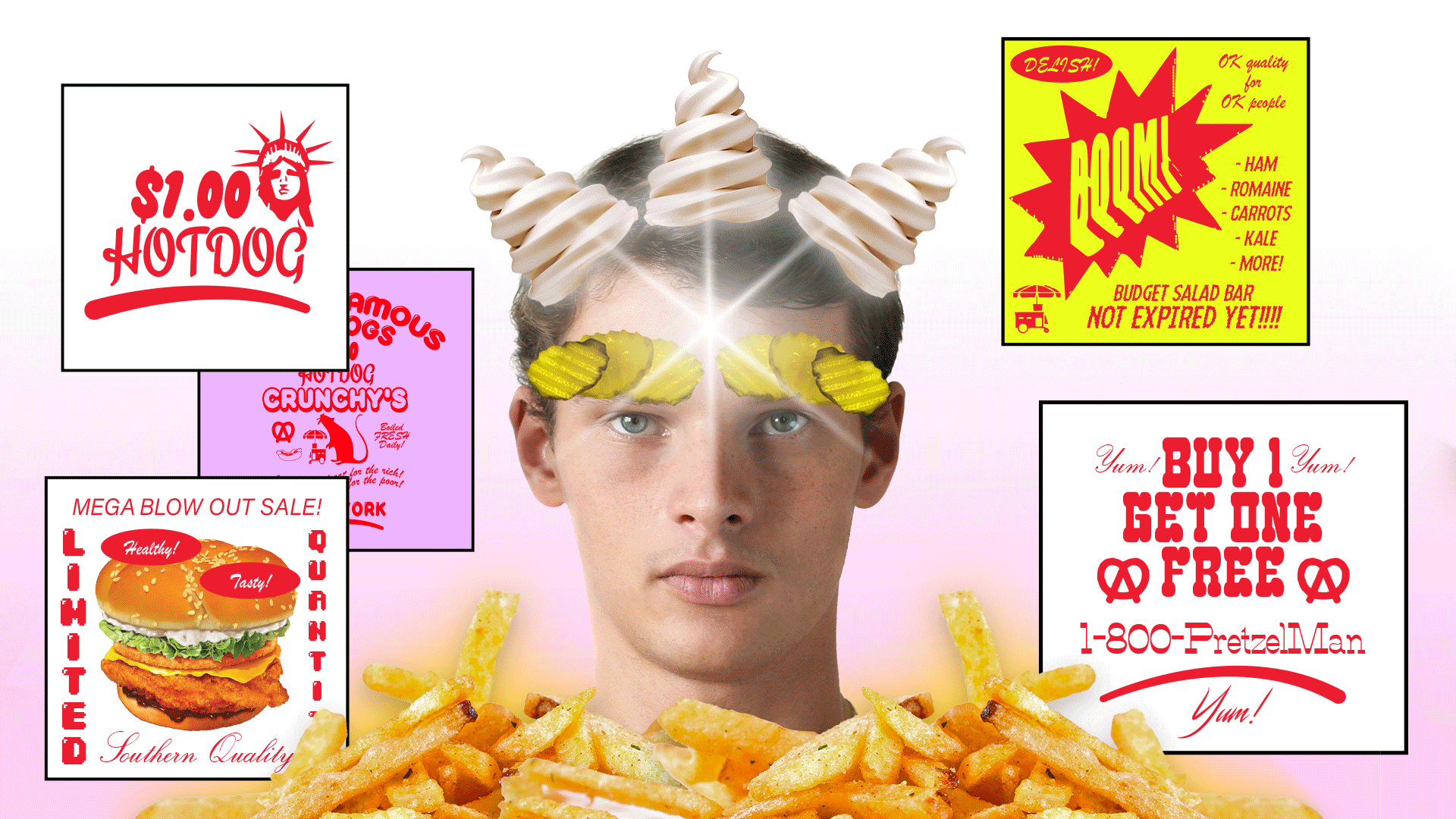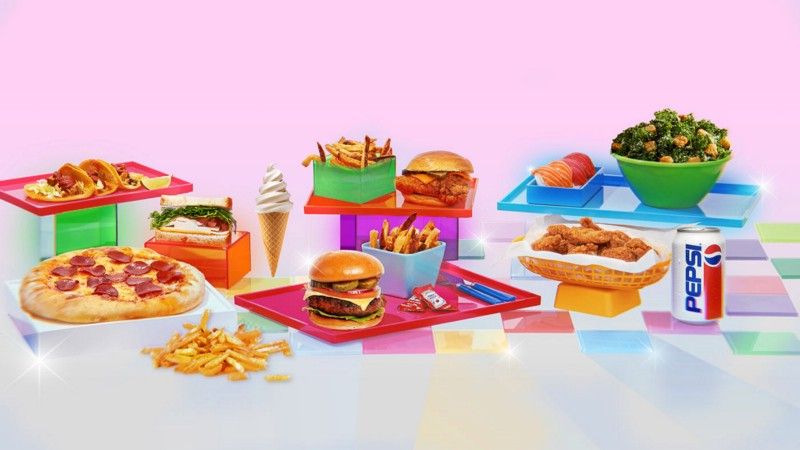 Photos by Patrick Fallon for HNGRY
**Update: As of April 7, 2020, CloudKitchens has removed all "Internet Food Court" presences on the web, Instagram, and all third-party delivery apps.
CloudKitchens has spent the last two months preparing for COVID-19, culminating in its first full press release. After maintaining a strict policy that prohibits employees from listing their jobs on LinkedIn or engaging with any press, the company is announcing its multi-tenant ordering capability through its branded "Internet Food Court." It has created what it dubs a "superstore" on third-party delivery apps to aggregate all tenants from its Koreatown, Los Angeles location on a single menu to enable families or couples to order multiple cuisines and convenience items in a single delivery. Depending on the time of the day, one might see a curated selection of concepts selling breakfast, dinner, or lunch items. All together, the 30 kitchens represent 118 virtual listings across DoorDash, Caviar, Uber Eats, Postmates, and Grubhub. While it's home to major tenants like Umami Burger and Chick-Fil-A, the majority of concepts are "facility brands" that CloudKitchens tests and owns, contracting its tenants to cook on its behalf in exchange for a royalty to CloudKitchens.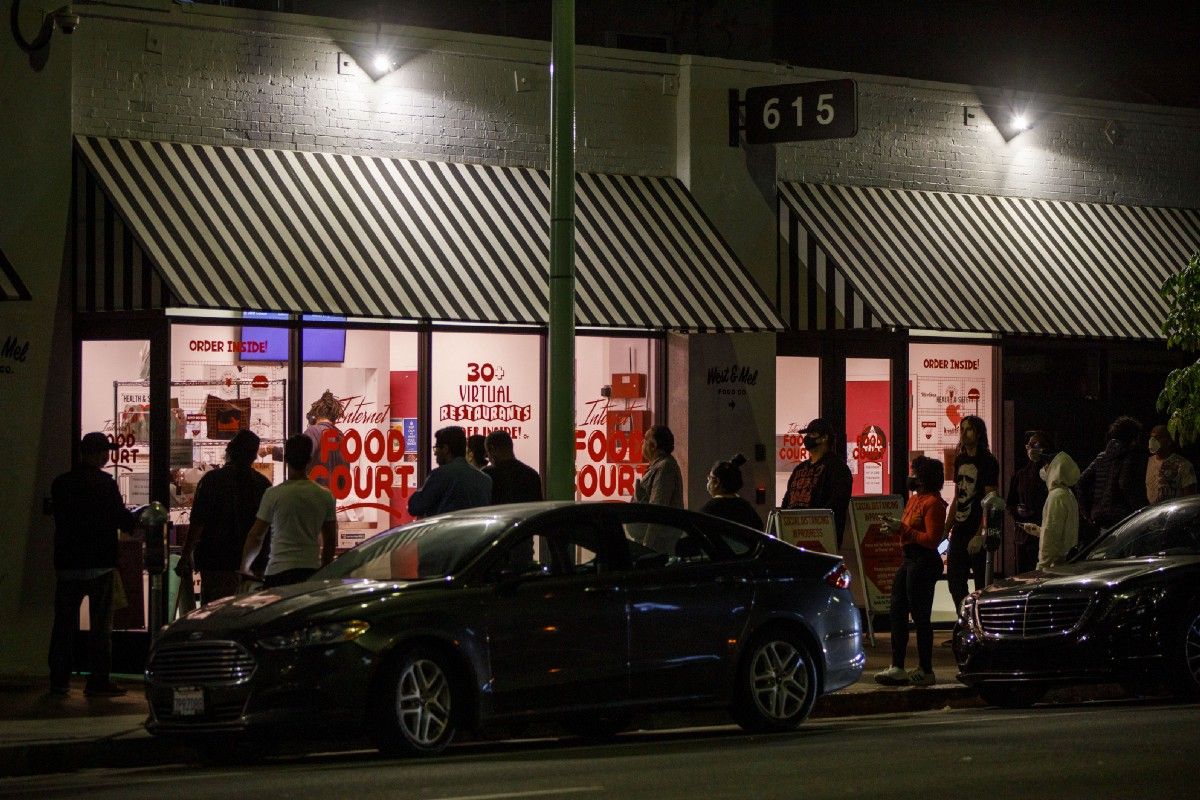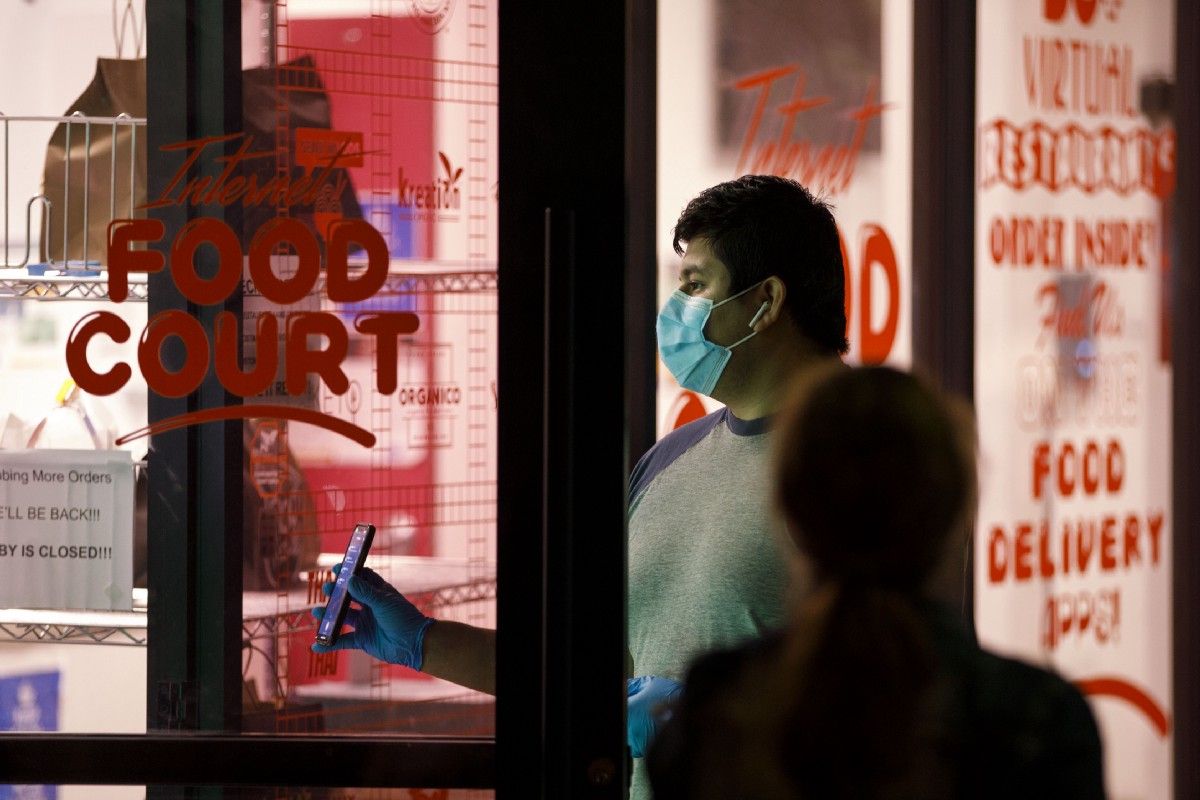 Before shelter-in-place mandates, the indoor pickup area of the 12,550 sqft Koreatown facility at 615 N Western was outfitted with tablets for consumers to order takeout from any of these concepts. Today, that area has been barricaded with all drivers doing socially-distanced curbside pickup. In addition to today's press release, HNGRY has confirmed that in late February, the City of Los Angeles approved CloudKitchens' application for a conditional use alcohol permit that will allow it to sell and deliver alcohol 24/7. Most notably, the permit suggests that CloudKitchens will soon be rolling out its very own delivery service that would compete against delivery apps like UberEats and DoorDash that it uses today. This is highly disruptive to the delivery landscape, as the company would be able to charge its tenants significantly lower commissions than its competition. With these developments in motion, CloudKitchens now starts to resemble a hyperlocal Amazon during a supply-constrained crisis. The timeliness of the launch comes as no surprise as its parent holding company, City Storage Systems, has acquired operations in China and South Korea as it expands its global presence to meet the previously projected $365bn market for food delivery over the next decade that has been quickly accelerated.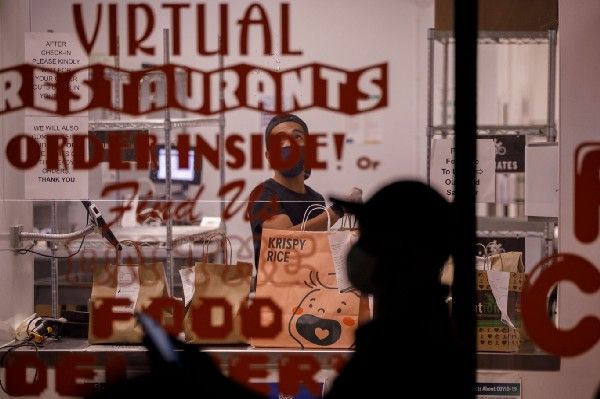 Internet Food Court is a brand targeting "zillenials" with its vaporwave, 8-bit retro internet aesthetic and cheeky copywriting courtesy of designer Ryan Haskins. While it's being tested as the facade of CloudKitchens' Koreatown facility that reaches neighborhoods from West Hollywood to Los Feliz, it is possible that it could becomes the consumer-facing brand of its sister facility in the West Adams as well as other US markets. Where it doesn't yet have a physical presence, CloudKitchens has partnered with existing brick-and-mortar restaurants or food trucks to prepare and sell brands like Charcootz, LA Breakfast Club and B*tch Don't Grill My Cheese in multiple markets like New York City and Tempe, AZ. Over the past three years, UberEats has similarly leveraged its data to help its partner restaurants launch 4,000 delivery-only restaurant concepts worldwide with around half in the US and Canada.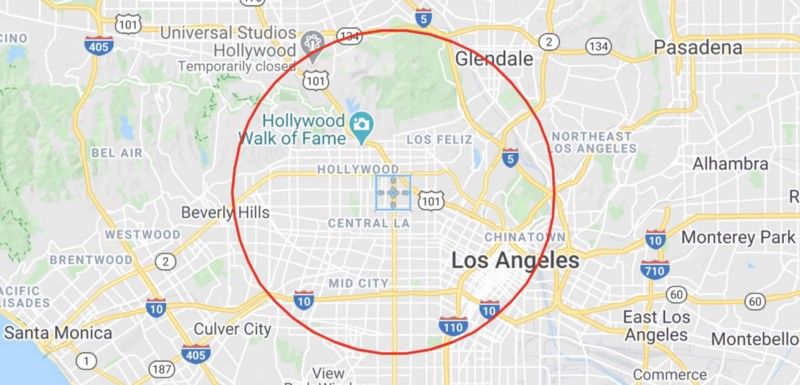 In 2016, an LA-based entrepreneur named Diego Berdakin purchased two lots at 1840–1850 W Washington Blvd in West Adams to combine them into what is now known as CloudKitchens' first 27-kitchen warehouse (formerly known as Urban Kitchens). Two years later his friend, Uber co-founder Travis Kalanick, bought a controlling interest in the company for $150mm and transitioned to his current role as CEO in January 2019. Last winter, the company announced it had raised $400mm in equity from the sovereign Public Investment Fund of Saudi Arabia, bringing its total equity funding to $700mm. It has also leveraged a credit facility from Goldman Sachs to acquire real estate in over a dozen cities in the US, but is only domestically operational in Los Angeles, Long Beach, and San Francisco due to lengthy build-out times and permitting. Leading up to Coronavirus, it had planned to have a presence in every continent by the end of this year.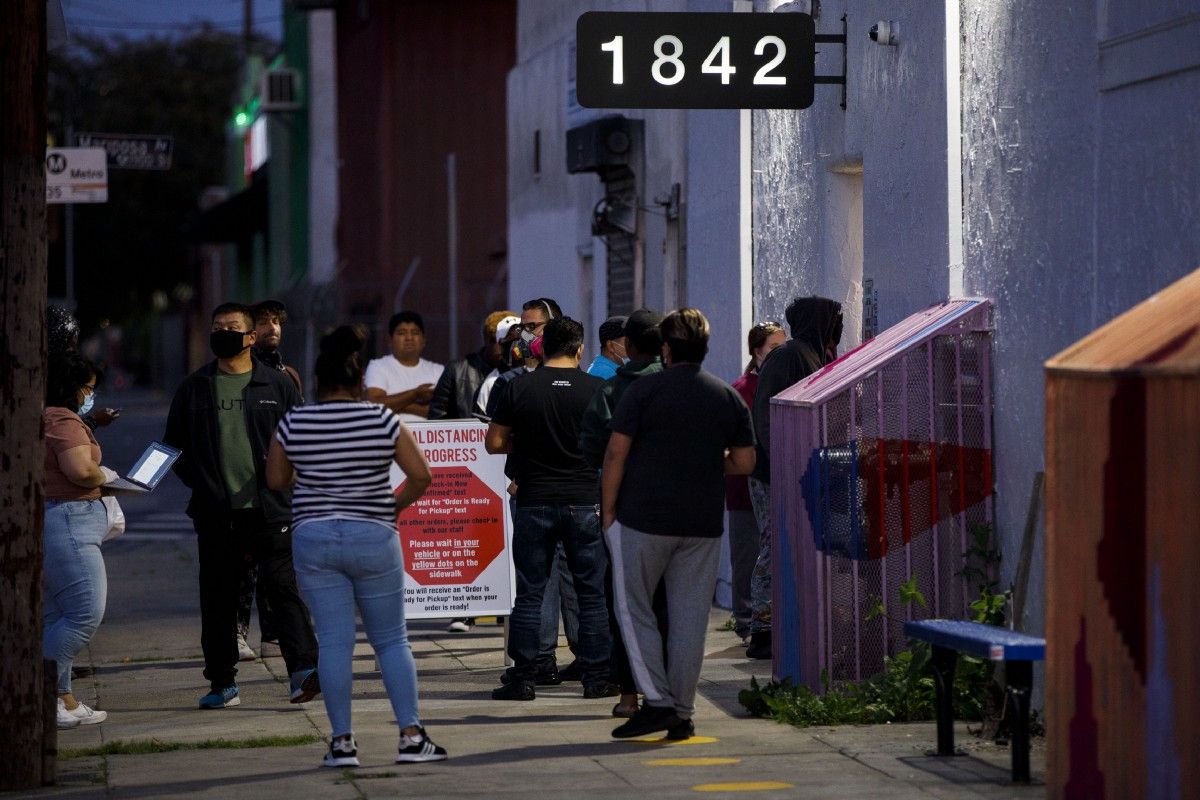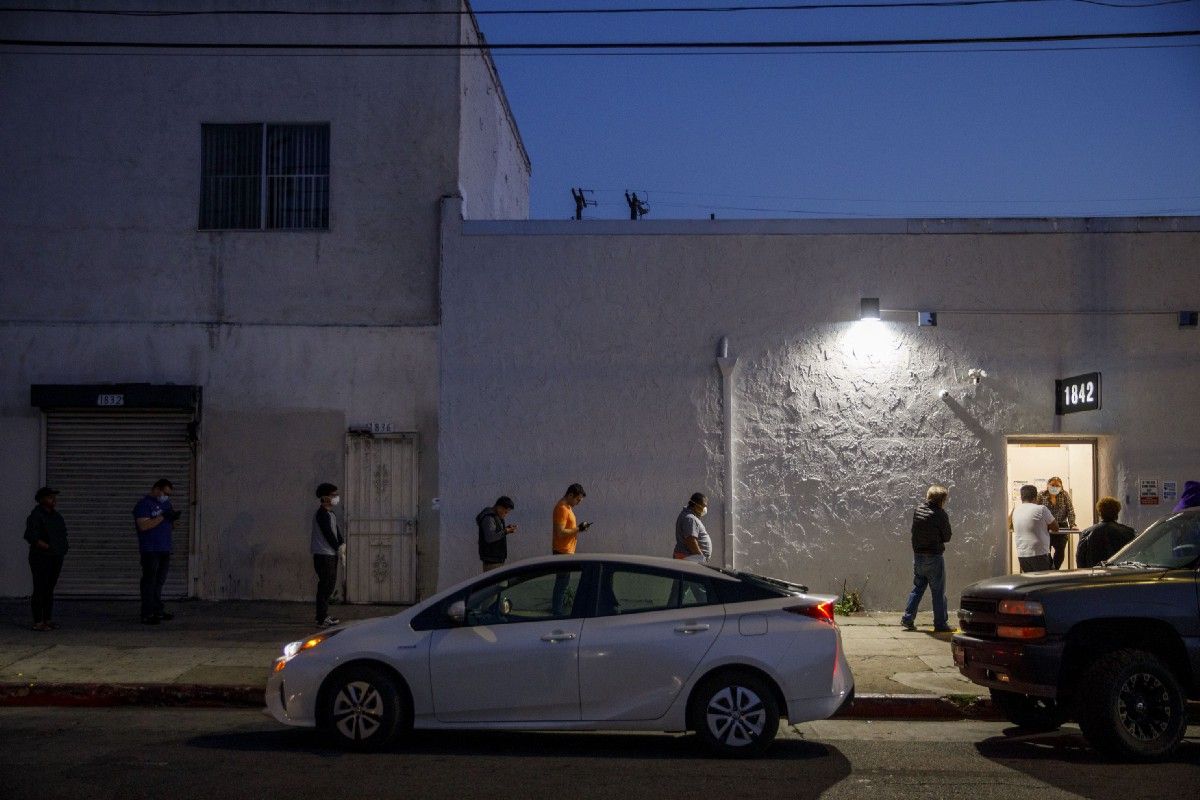 The company has put forth a number of measures to promote social distancing amongst the throngs of delivery drivers outside the two LA facilities in Koreatown and West Adams neighborhoods. The first are painted sidewalk circles designed for drivers to stand while they wait to hear their order being called. The second is a curbside texting system that sends an SMS to a driver once their order is ready. Each new driver that comes to the facility is required to sign in and provide personal details such as their phone number in order to retrieve an order. These phone numbers are owned by CloudKitchens and can presumably be used for any future driver recruiting or order retrieval purposes.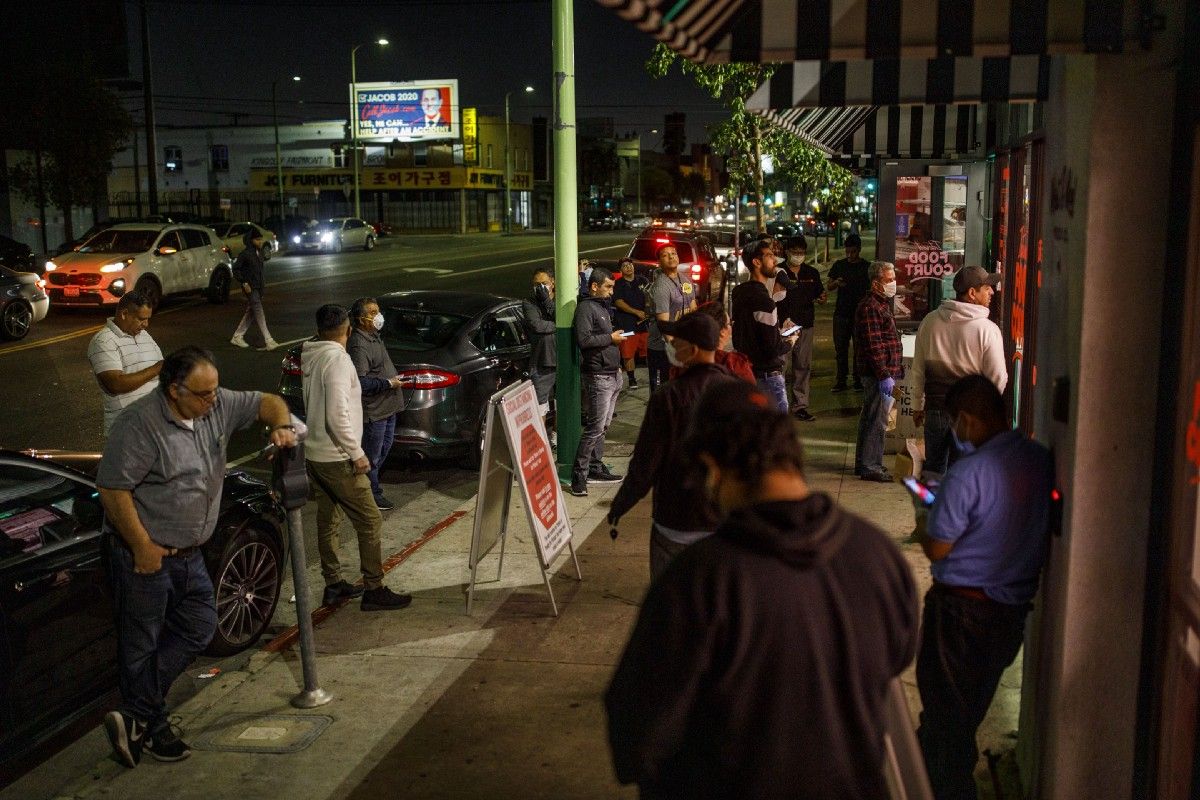 Despite these measures, the scenes outside of these two LA facilities are highly chaotic. During peak hours, there could be up to 20 drivers waiting on the curb outside of the designated markers. Many cars are parked with hazard lights in the middle of streets or double parked. Each kitchen measures about 200 square feet, prohibiting more than two staff from safely distancing. As a result, fewer staff occupy each kitchen than the usual 2–3 employees that could normally occupy each sub-divided space.
Until CloudKitchens launches its delivery service for its brands, it remains difficult for its tenants to turn a profit while marketplaces charge 20–30% of each order. Depending on a restaurant's ownership (independent vs. chain), these fees could now be waived during COVID-19. Since its opening last year, the Koreatown site has experienced a lot of turnover, including big names like Sweetgreen. According to a model created by Dan Fleischmann, VP at Kitchen Fund, a tenant of a typical ghost kitchen in a tier-1 market would had to have previously generated around $650,000 in sales to break even. Under today's circumstances, assuming zero delivery commission, that number lowers to roughly $500,000. By comparison, the average Chipotle store does ~$400,000 in online delivery and pickup. Thus, the artisinal Smorgasburg food entrepreneur or food truck operator is likely to find herself excluded from this model.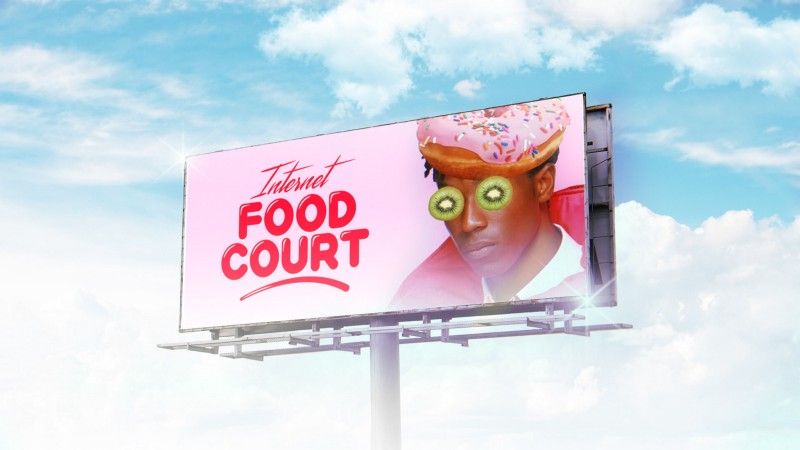 The Italian Homemade Company is a five-unit fast casual homemade Italian concept based in SF that also operates out of DoorDash's Redwood City ghost kitchen as well as CloudKitchen's Internet Food Court. According to GM Mirco Tomassini, delivery is barely profitable at CloudKitchens compared to the success it's seeing from DoorDash, which waived all delivery fees for its tenants last year. Tomassini seems bullishly pessimistic about it all.
"Ghost kitchens are the future in the way everything is moving forward," he said. "They are more meant to work for big names, we are niche. We are not like Sweetgreen or Chick-Fil-A."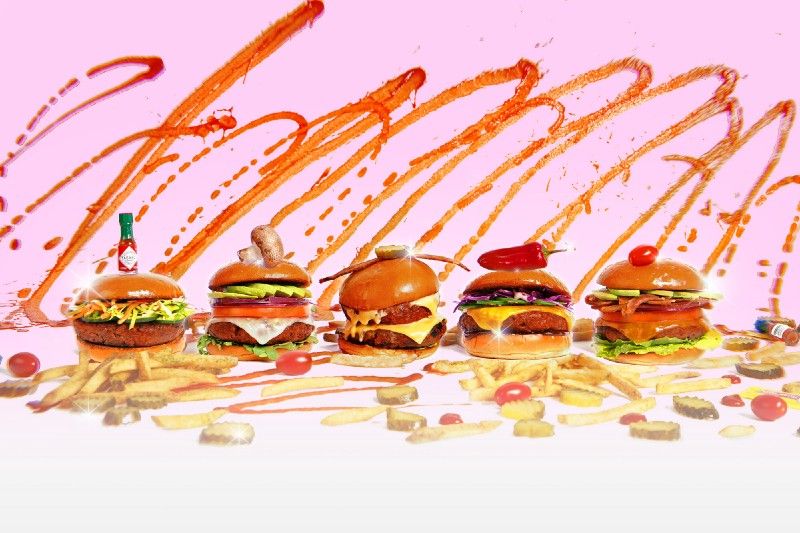 Amidst the current crisis, delivery marketplaces like DoorDash and UberEats are now sprinting to onboard non-restaurant customers like grocers and convenience stores as their customers are no longer able to pay their lofty commissions. When the dust settles, the business of delivery marketplaces will have completely changed with the modern dining landscape. Enter CloudKitchens, a fully vertical virtual food court that can cook up anything you can imagine and deliver it to you at a price that's all-in cheaper than going to the supermarket and cooking it yourself. If Silicon Valley gets its way, we'll eventually have "kitchenless homes."