Inside A Startup Replacing Pepperoni, Chicken Nuggets, & Steak With Fungi
October 13, 2021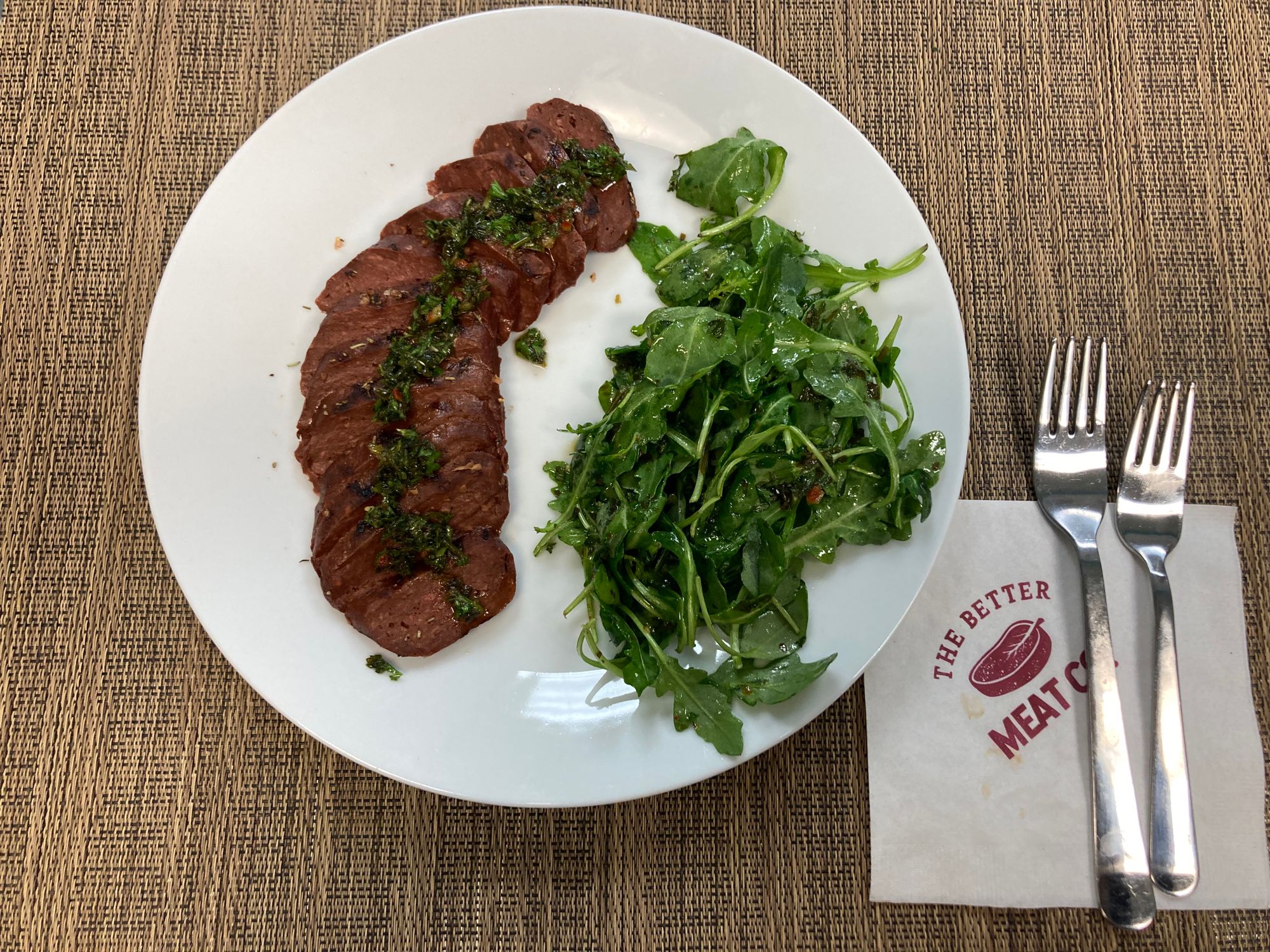 Walk inside Better Meat Co.'s 12,500 sqft production facility in West Sacramento, CA and you'll quickly be greeted by a large mural that paints a utopian future retrospective on the history of meat. In prehistoric times, livestock freely roamed the earth, followed by a 19th century period of domestication by cowboys, which eventually gave way to factory farming of large meat processors over the last 60 years. At the end of that mural is a fresco depicting a hearty outdoor feast where the dining table is connected to a Better Meat Co. fermentation tank via a conveyor system. Instead of being sent to the slaughter houses, animals are freely grazing on the pastures surrounding the dinner party. While this vision is in line with the current incumbents like Impossible and Beyond, Founder and CEO Paul Shapiro is taking a different approach– instead of just going "all electric" as a complete, animal-free product, Better Meat Co. is also selling itself to traditional meat processors as a "hybrid" ingredient that can be integrated into their existing products as an enhancer in beef, chicken, and poultry products. This is evidenced in its early partnership with Perdue, who partnered with the startup years ago to license a blend of cauliflower, chickpeas, and other plants that comprises half of each of its Chicken Plus nuggets. Fast forward to this past June, Better Meat Co. launched the second-largest mycelium biomass fermentation facility in the world, following UK-based Quorn, to produce its proprietary Rhiza mycoprotein superfood. Unlike its original blended chickpea formula or other Textured Vegetable Proteins (TVP) made from soy, wheat, and peas, Rhiza is made entirely by fermenting mycelium (vegetative roots) from fungi on a substrate of potatoes. The result is an all-natural, allergen-free ingredient that contains all nine essential amino acids and high amounts of fiber, something which isn't found in traditional meat and is deficient in 95% of Americans.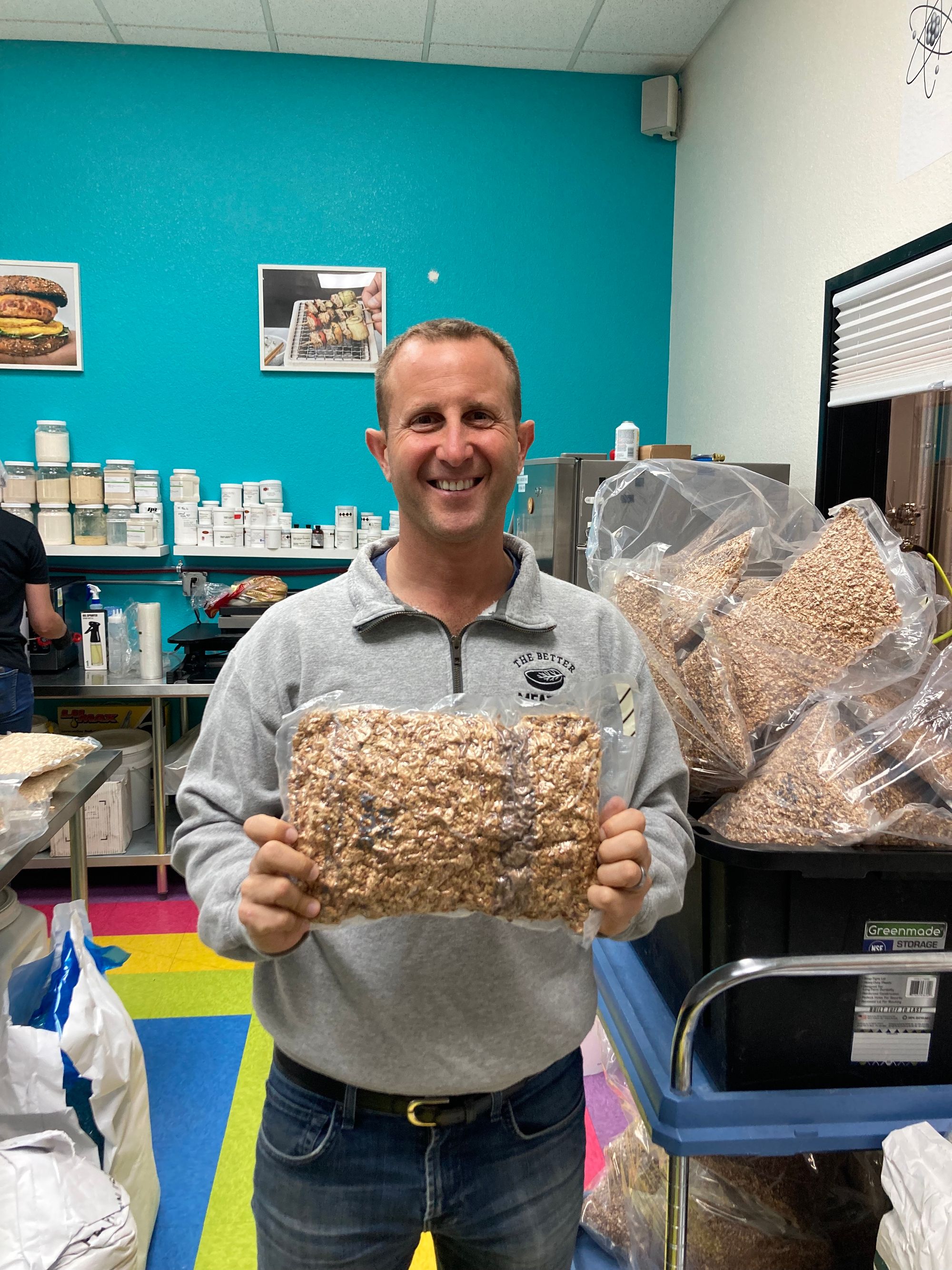 "We can take potatoes, subject them to this fermentation that within less than one day subjects them to a very succulent, animal-free meat experience and that's the goal," explained Shapiro on a recent podcast with HNGRY. "You raise a cow for more than a year before she is slaughtered, you raise pigs for about 5-6 months before they are slaughtered. Whereas in this case, our harvest is less than a day from the time we inoculate our fermenter to the time we harvest that fermenter. Now, we're talking about really rapid replication times and growth rates that are just not seen in the macroscopic world that we live in, but in the microscopic world that's just how it goes."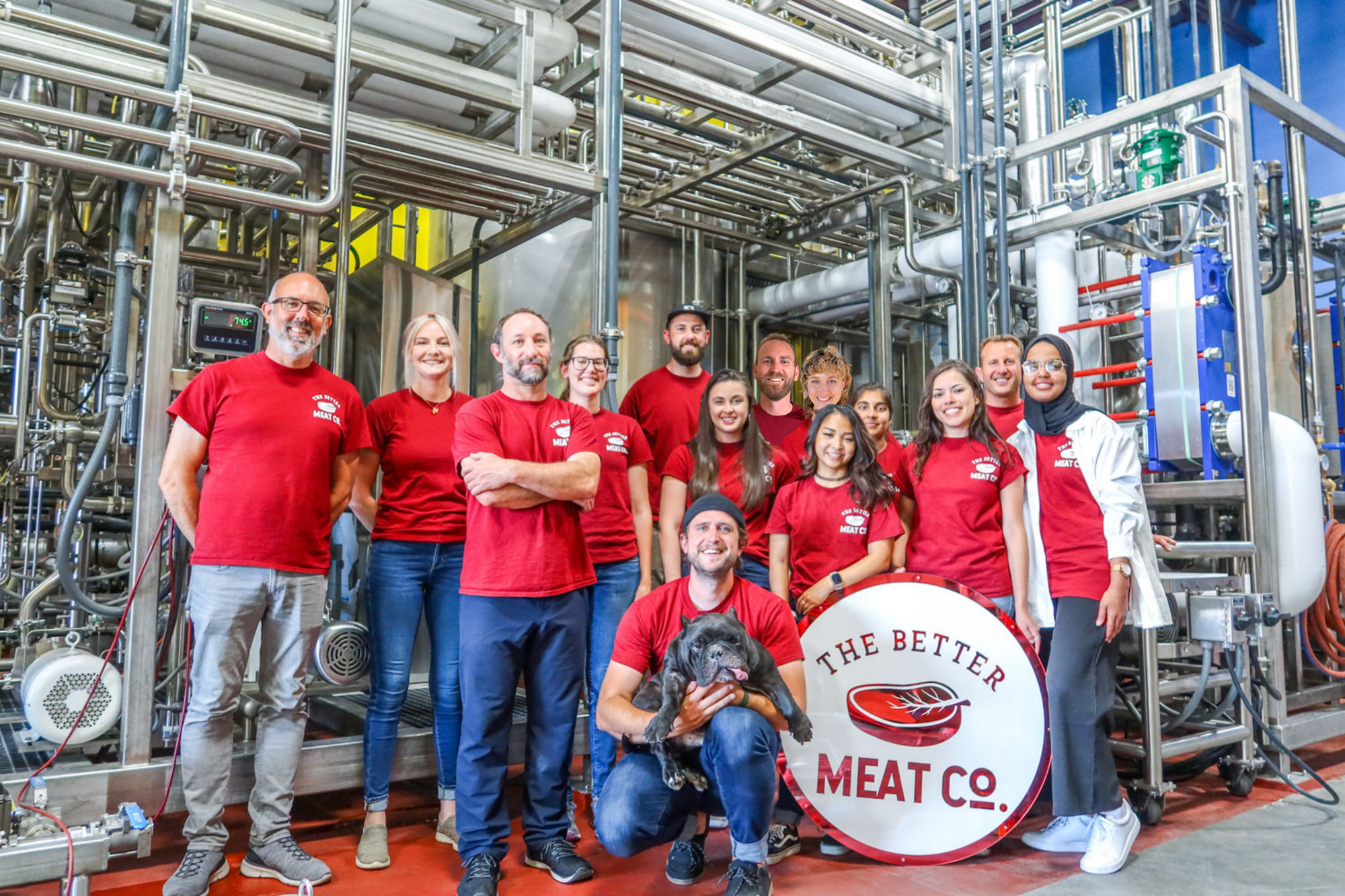 According to the Good Food Institute and SPINS, the total US plant-based meat market grew 45% during the pandemic to $1.4bn, accounting for just 2.7% of all retail packaged meat. Compare that to the 15% share of plant-based milk of retail milk, and you have an immediate $14bn gap to fill. But when it comes to adoption, a hybrid "stealth health" approach just might work faster than getting consumers to try 100% plant-based alternatives like Burger King's Impossible Nuggets or Whoppers.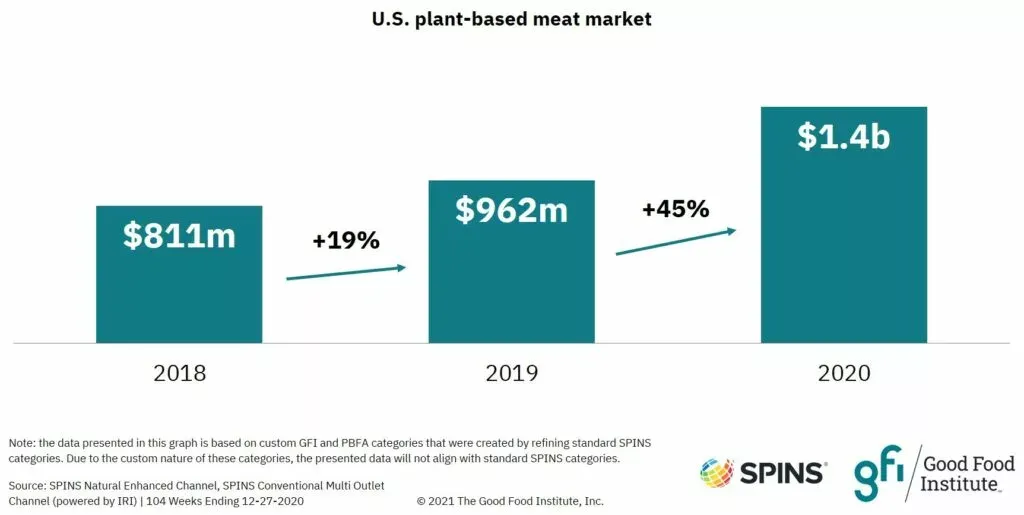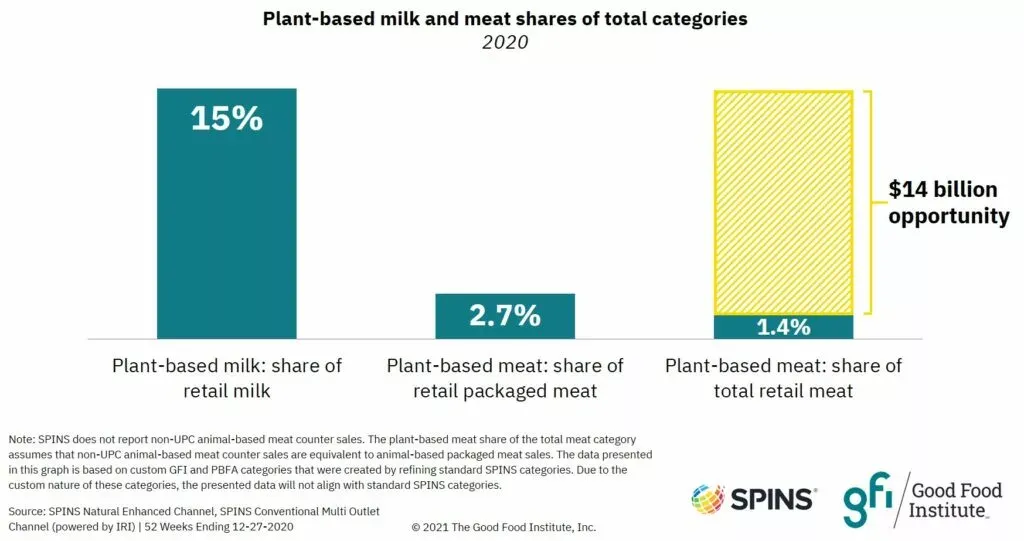 Instead, Burger King or any QSR could put Rhiza in its Whoppers without telling anyone, cutting down its usage of beef by half, reducing its COGS, and ultimately creating a healthier product for consumers without anyone knowing. Rhiza is currently cheaper than beef, at price parity with pea protein, but still more expensive than conventional chicken. As Better Meat Co. builds its next facility, which can increase its capacity from thousands of pounds per month to millions over the next 18 months, it hopes to someday reach price parity with chicken.
Last week, the startup announced a joint development agreement with Hormel Foods' innovation arm 199 Ventures that guarantees a certain amount of Rhiza for purchase once Better Meat Co. is able to reach mass production with its new facility. Shapiro did not disclose what products the "Spam inventor" will be incorporating Rhiza, but one hint may live in its plant-based brand, Happy Little Plants. The line, which launched in 2019, currently makes 100% plant-based pizza toppings including pepperoni, meatballs, and sausage using textured pea or soy-based isolates. In September 2020, Hormel launched a foodservice partnership with pizza chain Papa Murphy's to offer its vegan pepperoni across its nationwide footprint and recently attended the Pizza Expo in Las Vegas to further expand the rollout to more pizzerias. Better Meat Co. also told HNGRY that it will soon be upgrading Perdue's dinosaur-shaped Chicken Plus line from its copacker-made chickpea formulation to a blend containing Rhiza.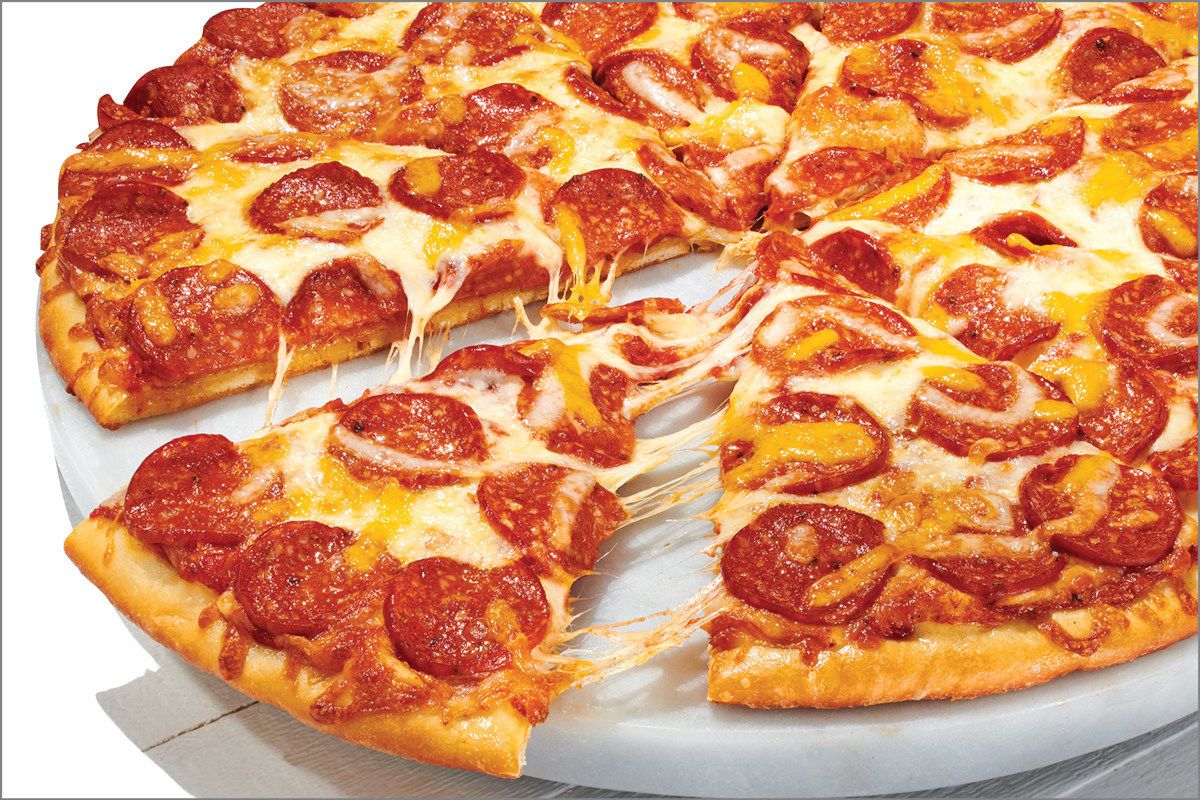 Americans consume ~252 million pounds of pepperoni and ~2.3 billion chicken nuggets annually. According to the World Resources Institute, if we replaced 30% of the beef found in the 10 billion conventional burgers consumed each year in the US with a natural product like Rhiza, we could save the equivalent of emissions from 2.3 million cars, water from 2.6 million Americans, and the agricultural land footprint larger than the state of Maryland.
While it uses pure mushrooms vs. mycelium, Sonic tested a "Signature Slinger" burger line in 2018 with a patty containing 75% beef and 25% cooked mushrooms. Foodservice provider Sodexo also introduced a similar blend called "The Natural" through Mindful, its line of sustainable products. In 2019, Hormel launched an Applegate-branded burger blended with 100% grass-fed beef, mushrooms and rosemary extract. The product has since been discontinued.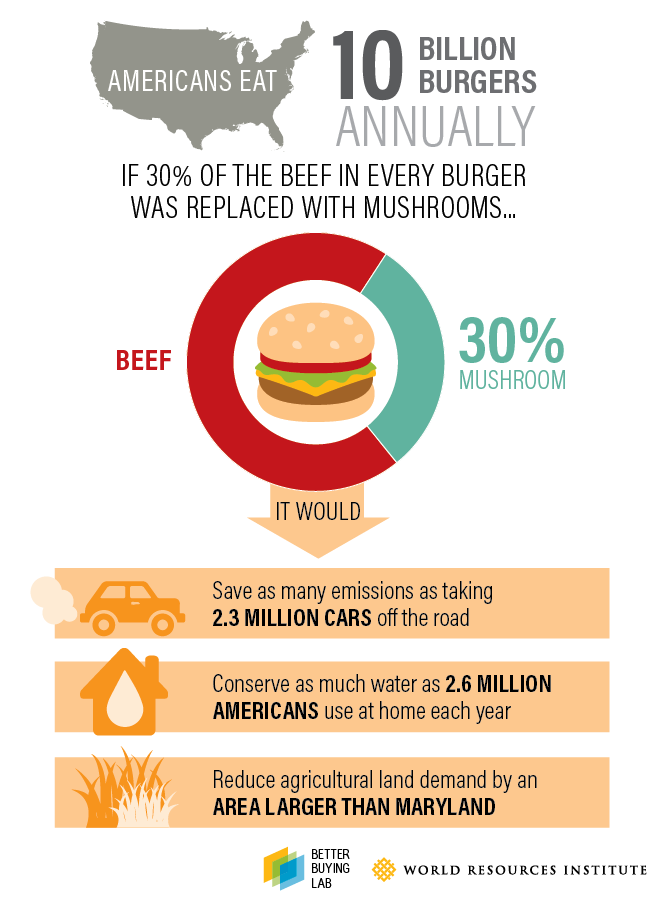 But we're very close to  fungi-based meat to becoming a replacement whole cuts of poultry, seafood, and beef. This week, HNGRY got an exclusive tasting of Better Meat Co.'s burger and steak products, both of which I was pleasantly surprised by. The flavor and texture of its burgers were better than any other plant or fungi-based meat alternative I have tried. The steak admittedly needs a little more R&D on the texture and marbling side but hit all the right flavor notes. The closest analogy I could come up with is a softer, more savory take on the Armenian cured beef, basturma. Better Meat Co. casually tested the steak at a local Sacramento steakhouse in late August, the second debut of its kind in the US.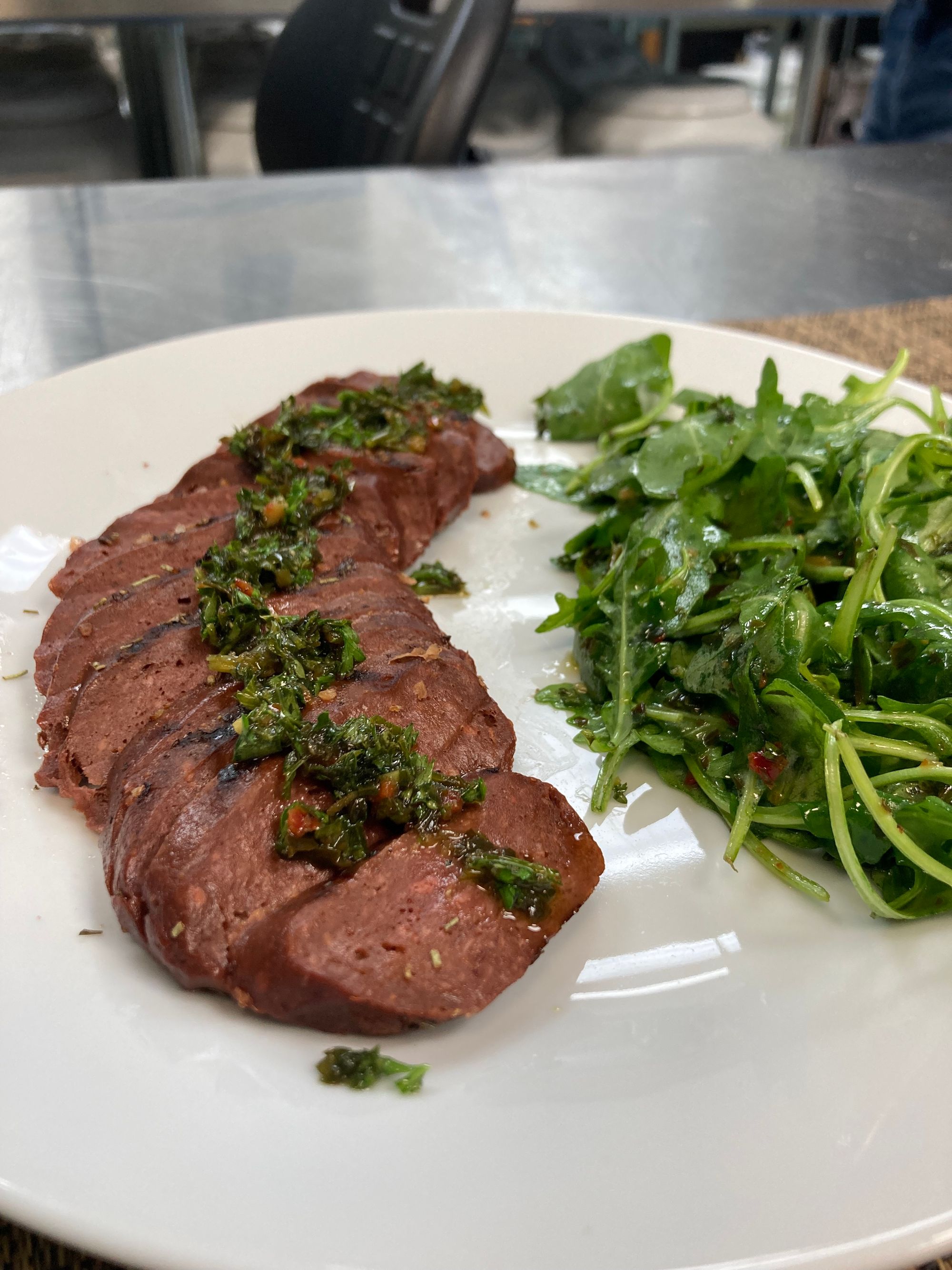 A year earlier during the summer of 2020, fungi-based meat startup Meati debuted its steak wrapped in a Bahn Mi sandwich at a local Boulder restaurant. I tried Meati's whole-cut steak in January 2020 during the filming of #futurefungi and found its texture to be incredibly meat-like but its flavor to be somewhat harsh on the palette. Since then, the startup has become a food tech darling, attracting $50mm in additional capital from the likes of Mary Meeker, Walter Robb, The Alinea Group, and Sweetgreen Co-Founders Nicolas Jammet and Jonathan Neman. Meati has raised $127mm in total debt and equity, about 10x the amount of Better Meat Co. but still does not have a product in market.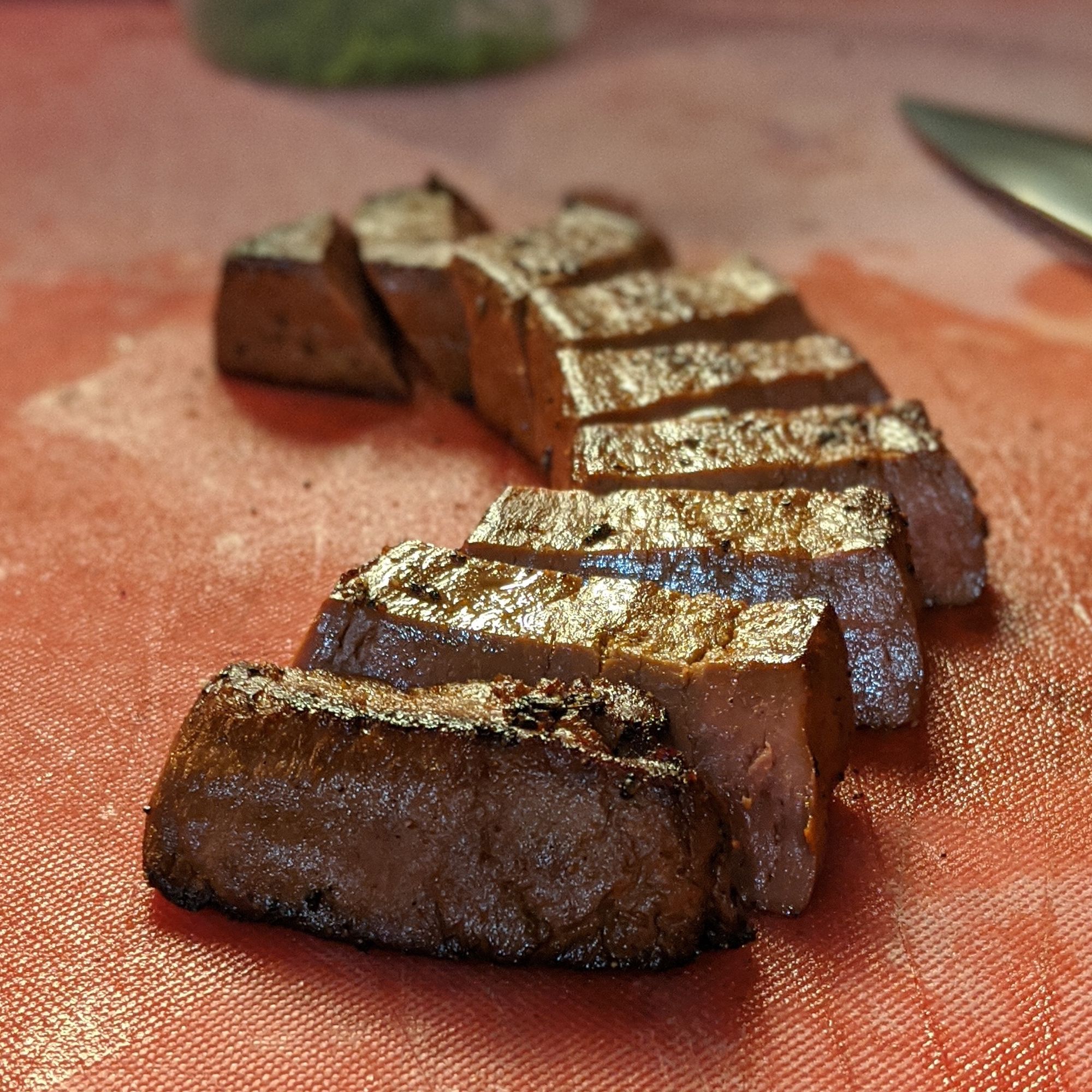 The beauty of Better Meat Co.'s strategy as a B2B wholesaler of Rhiza mycoprotein is that it can rely on the distribution and marketing of CPG behemoths that have decades of experience and widespread distribution networks. Other large processors like JBS and Tyson have worked with Aurora, CO-based Mycotechnology to debut burgers made of texturized pea isolate that have been refined by mycelium from Shiitake mushrooms for flavor and aroma enhancement. JBS sells its product under its Planterra Foods division, which manages a line of Ozo plant-based nuggets, sausage patties, burgers, and ground beef replacements. In 2019, Tyson launched a line of Aidells chicken sausages mixed with quinoa, beans, and other vegetables as well as a 50% blended Angus beef burger mixed with pea protein. Both blended products have now been discontinued in favor of 100% animal-free products.
Experts in the alternative protein space favor mycelium-based products over 1.0 TVP isolates derived from soy, wheat, and pea due to their high retention of water, natural resemblance to the structure of meat tissue, and high nutritional content. While they contain less saturated fats than their animal-based analogs, TVP-based products from the likes of Beyond Meat and Impossible Foods can use 25+ ingredients to achieve a nutritional profile that is ultimately inferior to that of naturally-grown mycelium. Despite growing criticism of cell-based startups that are looking to grow meat from real cells in bioreactors like Eat Just, Shapiro remains bullish but thinks it will take at least a decade before the technological and regulatory environment is able to make it a widespread reality.
If cell-based agriculture is the moon shot, then we're left with one critical question: do we have time to switch from animal-based technology to hybrids or are we going full-on Tesla? If Tyson or Sonic are any indication, we may just be forced to skip ahead into Shapiro's mycelium-based pepperoni pizza party utopia faster than we had ever imagined. No booze or animal meat here… pass me a Recess and a mushroom chocolate, it's time to party.