Virtual Insanity: Inside Travis Kalanick's 23 Ghost Pizza Kitchens
December 05, 2019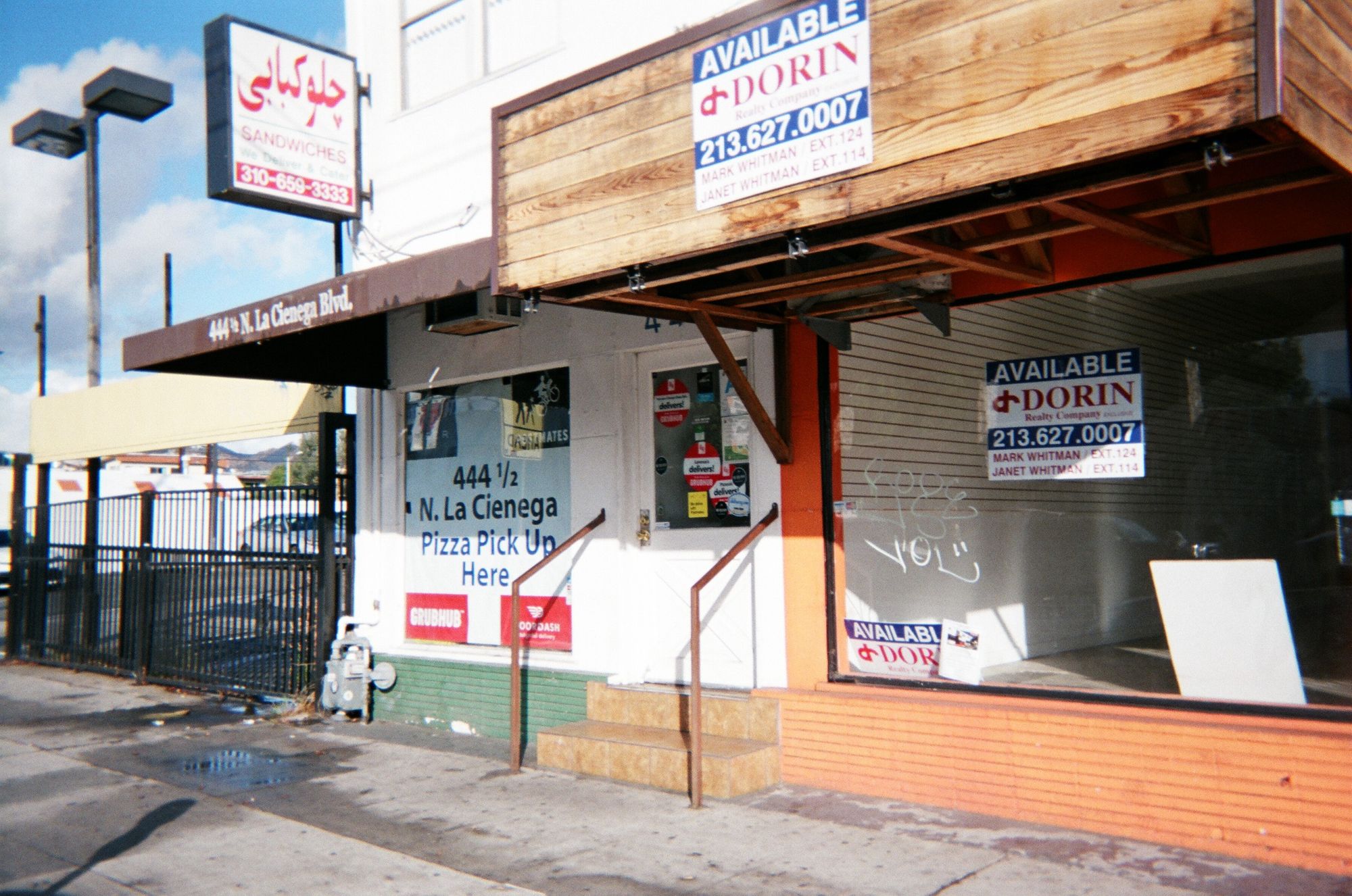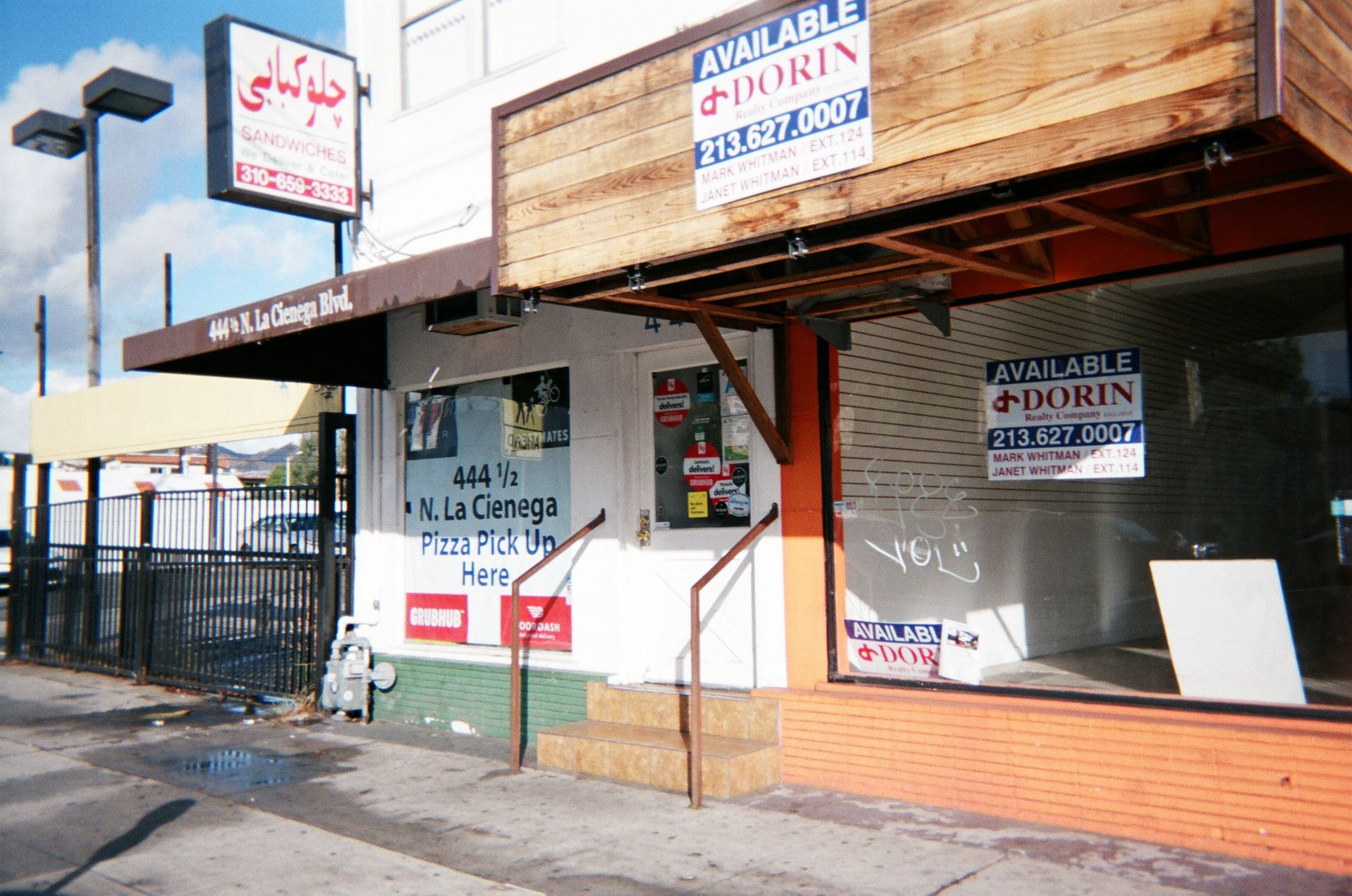 CloudKitchens isn't just converting distressed properties into warehouses filled with delivery-only kitchens, it has also quietly leased dozens of distressed storefronts in California, Nevada, and Illinois to convert them into pizzerias under an offshoot called Family Style. It wants a slice of the massive pizza delivery market, which accounts for 61% of the total $27bn US online delivery pie. According to a Family Style staff member who spoke with HNGRY, the company, founded three years ago by EDM DJ Steve Aoki's manager, is just one of many subsidiaries owned by CloudKitchens' parent, City Storage Systems LLC. The company is already a unicorn with over half a billion dollars of equity raised from the Public Investment Fund of Saudi Arabia and Travis Kalanick personally. Ironically, traditional "Family Style" dining is the very type of restaurant that CloudKitchens is looking to disrupt.
If its warehouses are the hubs, these bespoke pizzerias are the independent spokes servicing the last mile. During a recent trip to Los Angeles, I visited half a dozen strip malls and other high vacancy lots now home to some of these generic storefronts exclusively designed to sell eight different private label and licensed brands of pizza, fried chicken, and convenience items on DoorDash, UberEats, Postmates, and Grubhub.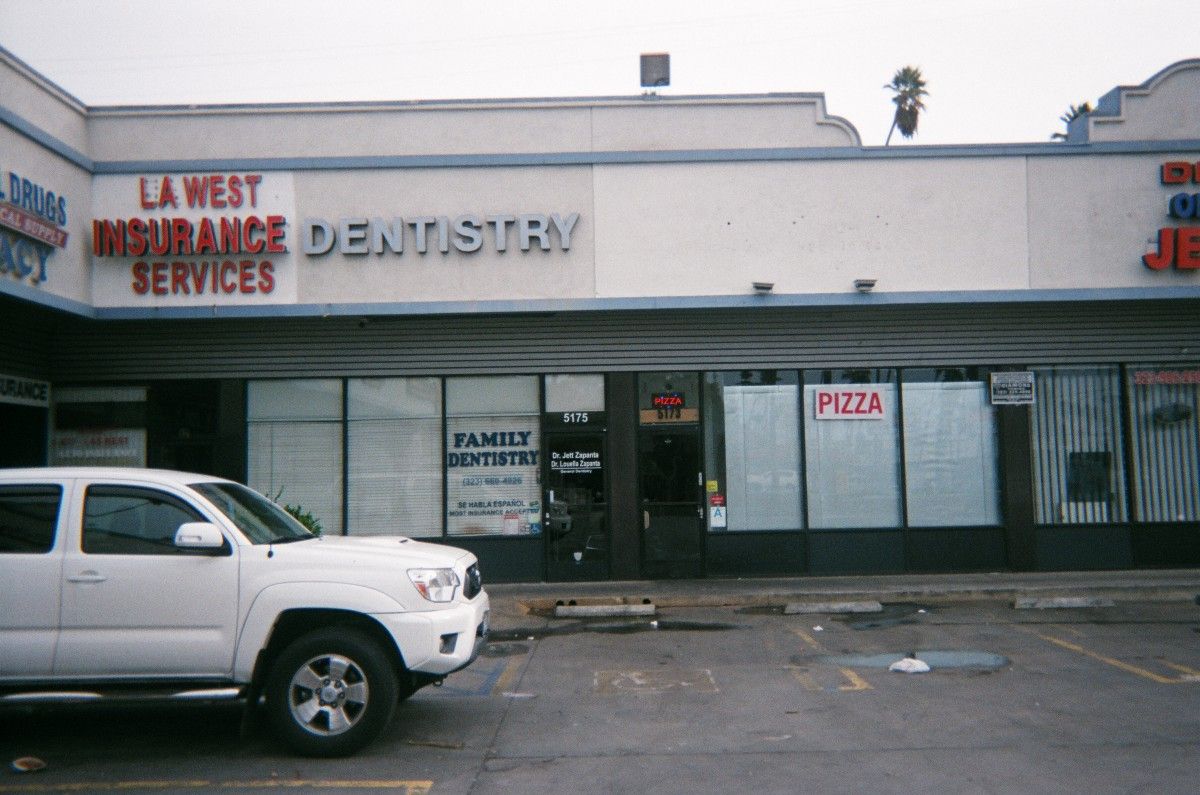 Munch Box, Pizzaoki, Sunny Day Creamery, and Quick Store– these are a handful of virtual food delivery brands sold from 23 distressed retail locations, including CloudKitchens' own warehouse facilities. According to a mid-year retail report from Cushman & Wakefield, LA retail vacancies are up nearly half a percent year-over-year while rents have increased 6.5% to a high of $27.87/foot.
The first key detail that stands out is each store's signage, optimized to catch the eye of delivery drivers. Similar to CloudKitchens' main facilities, these satellites feature large block lettering with the street number and the word "PICKUP" written on it, along with the Family Style and delivery app logos adjacent. One location in West LA simply had a massive red "PIZZA" sign in front and one in a Hollywood strip mall had a smaller pizza sign in red. Their neighbors are the likes of locksmiths, taco joints, and pawn shops. One location is conveniently located next door to its target competition, 7-Eleven.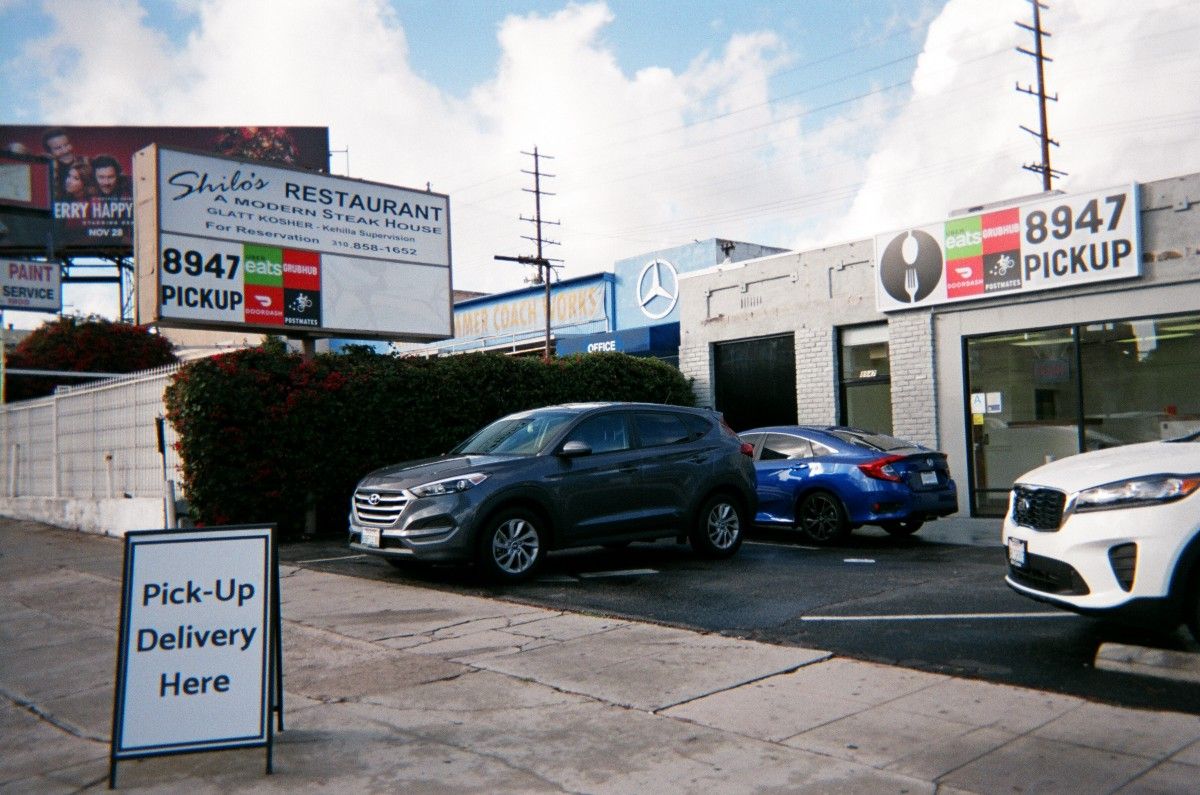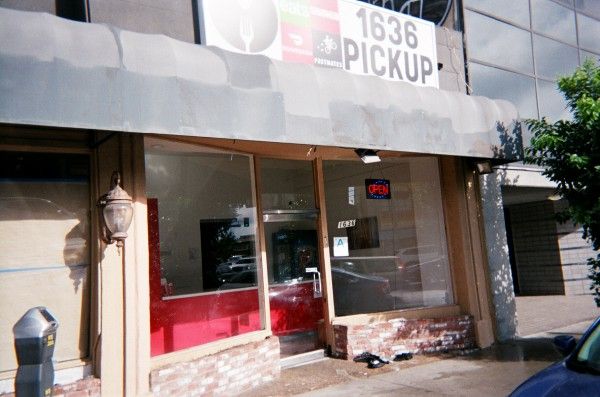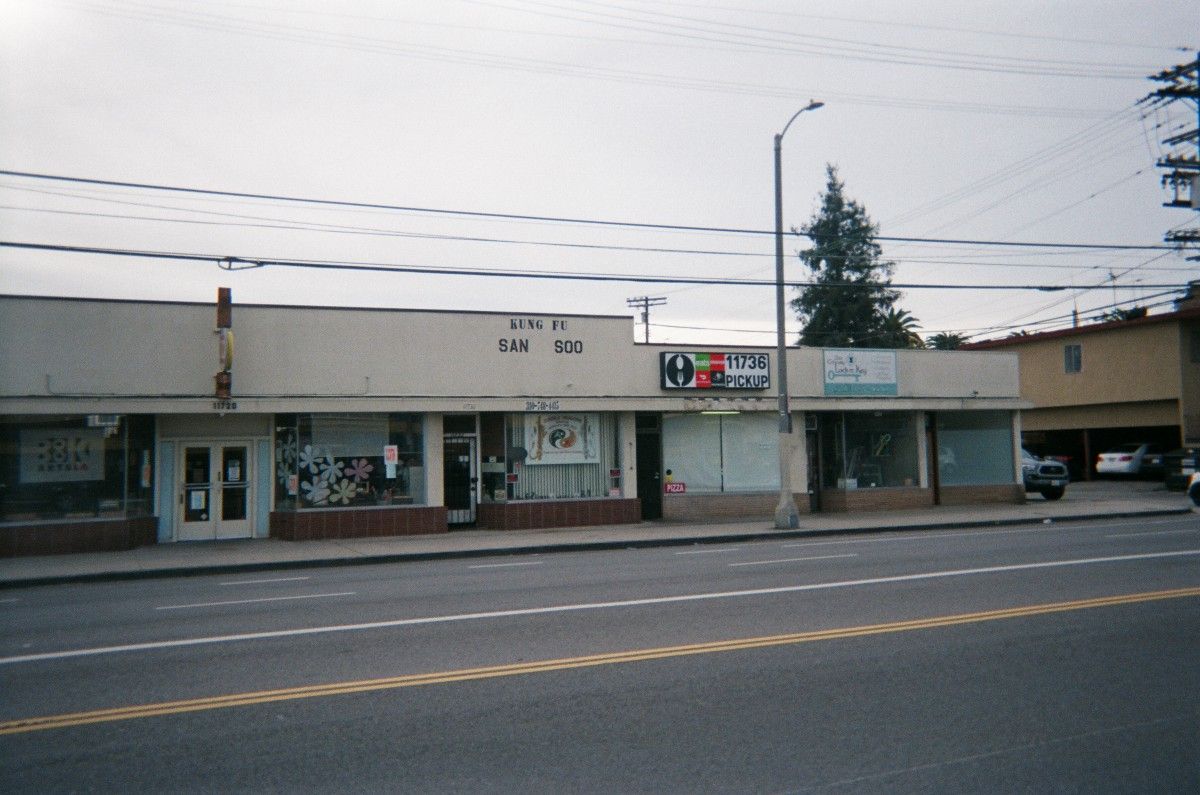 Each location is fully equipped with numerous tablets managing its orders on each delivery platform. Only two of the locations I visited had a designated area for sit down, but these seemed like they were for optics as all orders would have to be done via app, not in person. After all, when is the last time you saw anyone sit inside of a Domino's? Its designated sit-down areas exist simply as a vestige of some forsaken past, a means of establishing the minimal threshold of consumer trust. One Family Style storefront's entrance was largely blocked by a massive walk-in refrigerator, one home to a test kitchen for Los Pollos Hermanos' branded delivery activation was totally barren, and another was also empty with the exception of a shelf of empty to-go boxes of each virtual brand.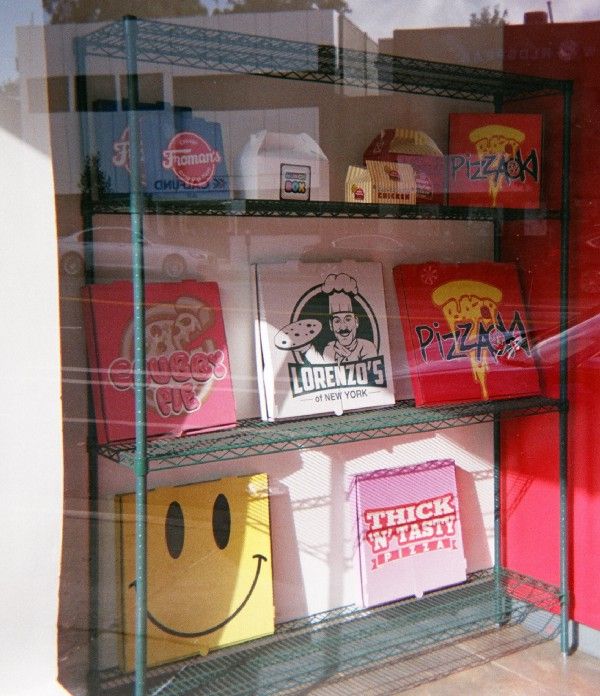 The brands vary slightly from location to location, but they each satisfy a different need. Sunny Day Creamery is a generic ice cream brand that white labels store-bought ice cream for $9.49 a pint while Munch Box is effectively movie theater candy concessions selling both single and double "Netflix and Chill Munch Boxes." Both concepts have scathing Yelp reviews. Pizzaoki is Steve Aoki's branded pizza concept, which is also re-packaged as Happy Slice Pizza, Lorenzo's of New York, and Gabriella's New York City Pizza. There's also three deep dish style brands: Froman's Chicago Deep Dish Pizza, Chubby Pie, and Thick n' Tasty. They also franchise the delivery rights to Krispy Krunchy Chicken, a fried chicken QSR with outposts largely colocated in over 2,200 convenience stores and gas stations nationwide. Aoki has tapped his network of celebrities like Paris Hilton to promote brands like Pizzaoki and Sunny Day Creamery. As seen on all delivery platforms, each of his personally branded pies contain "lit herb infused dough with Mama Aoki's homemade pizza sauce."
A promotional Instagram post from Paris Hilton promoting Steve Aoki's 12" Steveroni Pizza and Sunny Day Creamery ice cream
Family Style also stocks consumables under its Quick Store brand, available daily from 4pm-2:30am on weekdays and 12pm-4:30am on weekends. These items include the candies from Munch Box, chips, drinks, and cigarettes. The latter is available exclusively on Postmates, as its driver app is equipped to handle scanning of IDs for alcohol and tobacco purchases. This strategy is similar to that of CloudKitchens' tenant Pink Dot, an LA-based convenience service that houses of popular convenience items from a small space inside CloudKitchens first facility.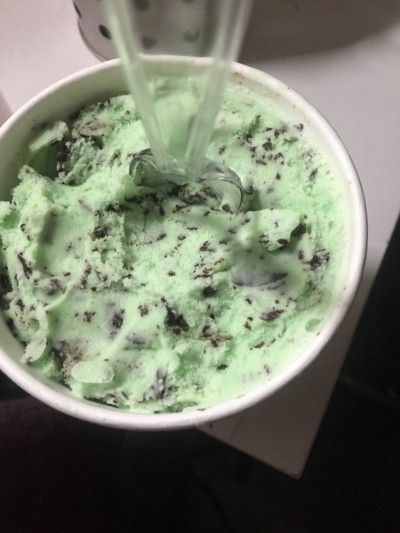 Over the summer, the San Francisco Board of Supervisors issued a recommendation to the liquor control board to deny transfer of an off-premise liquor license that would have enabled CloudKitchens to deliver alcohol to every corner of the city from its SOMA location (watch the full hearing here). The application was filed by "Bebidas Bananas Operations LLC" (Spanish for "Banana Drinks Operations"), which has other sequentially numerated shell siblings for Los Angeles, Tempe, AZ, and Austin, TX CloudKitchen facilities. It currently sells liquor in its first LA location under Pink Dot's license.
CloudKitchens has also joined forces with restaurant chain operator Earl Enterprises, which counts Planet Hollywood, Bucca Di Peppo, and Earl of Sandwich as part of its portfolio. "Influential Dining LLC" and "Burger Babes LLC" are two shell entities managed by executives from both companies. In addition to owning more brands, another benefit of the deal is CloudKitchens' ability to use Earl Enterprises' below-market delivery rates on third-party platforms.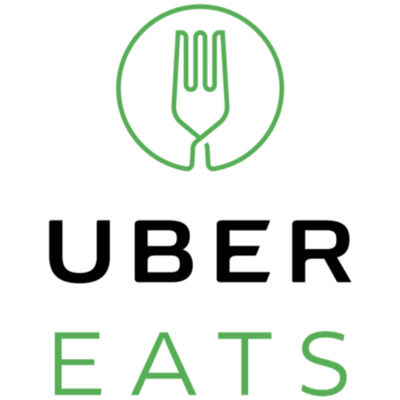 The quality of CloudKitchens' private label brands is a red herring– they can be spun up and turned off just like a cluster of Amazon Web Services servers. Today, the company focused on building the core physical infrastructure that enables brands like Family Style to plug into third party delivery apps. In the future, it will likely own the entire value chain from ingredients to the ordering app to the last mile, just as Amazon has done over the past decades, brick by brick.
Wu-Tang is a not such a farfetched analogy either. Kalanick is the mastermind RZA in the CloudKitchen family and his offshoots like Aoki's Family Style pizzerias are the Ghostfaces and Ol' Dirty Bastards within the larger empire. The whole is much greater than the sum of its parts. After all, "convenience rules everything around me, C.R.E.A.M. get the pizza, dollar dollar bill y'all."