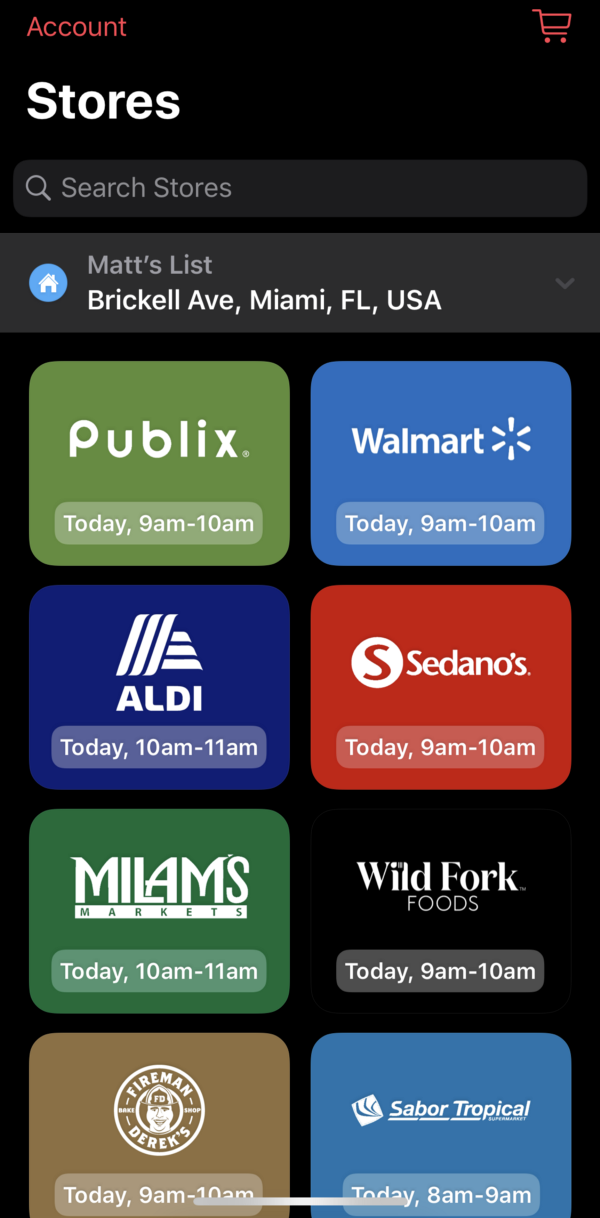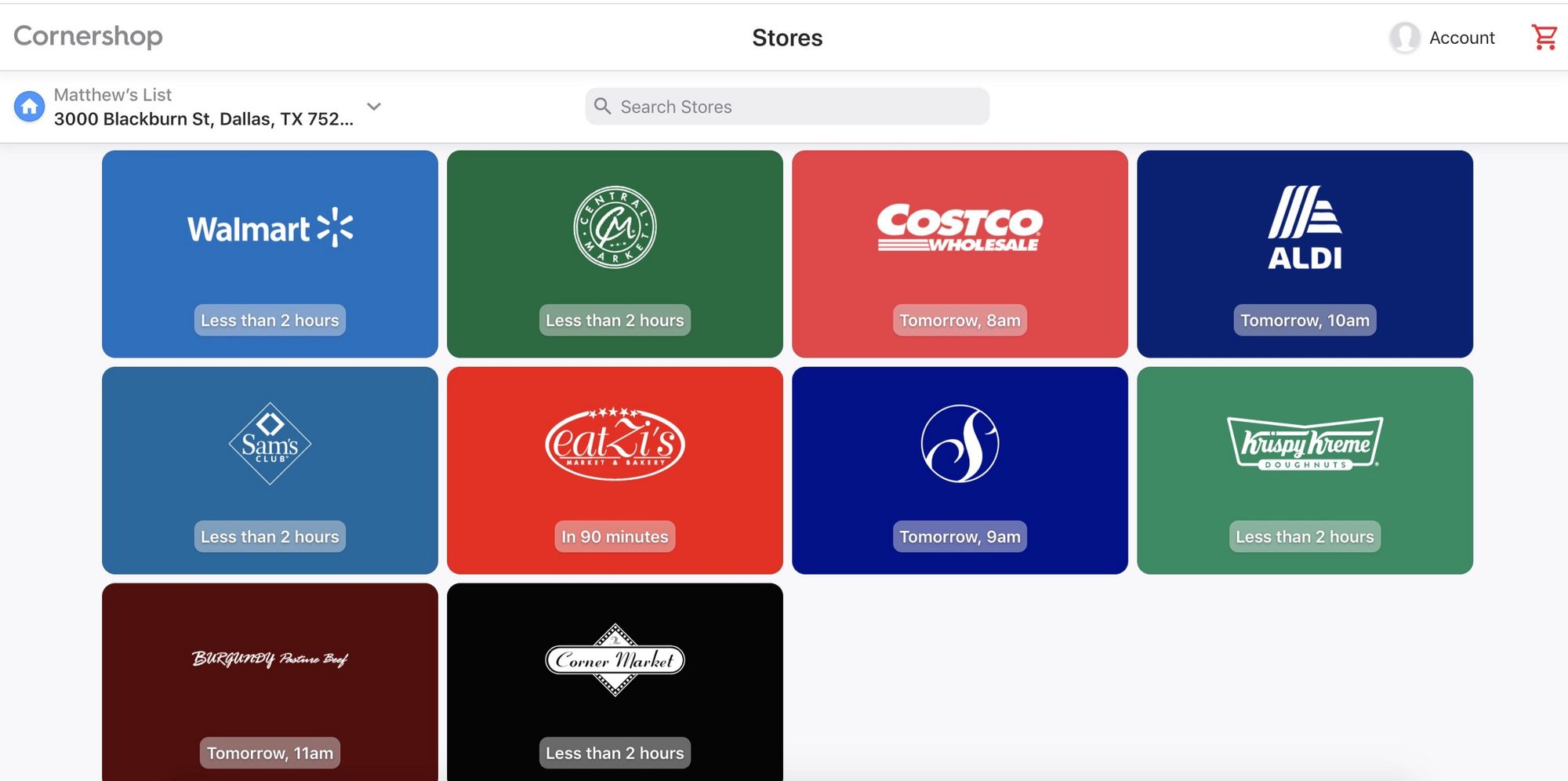 In the past four days, Uber has made two major moves that underscore its desire to become a dominant food marketplace across restaurants and grocery. While yesterday's news about a potential Grubhub takeover raised eyebrows, few paid attention to the recent press release from Cornershop, its Latin American grocery investment, which announced its launch into Miami and Dallas markets last Thursday. A leading online grocery provider in Chile and Mexico, the startup will become a direct competitor to Instacart as it enters the US market. Its marketplace offers items from large chains like Walmart, Costco, and Aldi alongside regional specialty stores. Consumers can place a single order across a handful of grocers at once, paying a $6 fee for orders above $30 and $9.99 if it falls below. It also offers a $99/year subscription that waives delivery fees on orders over $30.
Last October, Uber agreed to buy a controlling stake in Cornershop, valuing the startup at $900mm. The figure is four times what Walmart agreed to pay a year earlier before the transaction was blocked by Mexican authorities, citing antitrust concerns with Walmex. The deal faces a similar approval process with Uber that has yet to be finalized. The company has also recently entered Canada, Peru, Brazil and Colombia.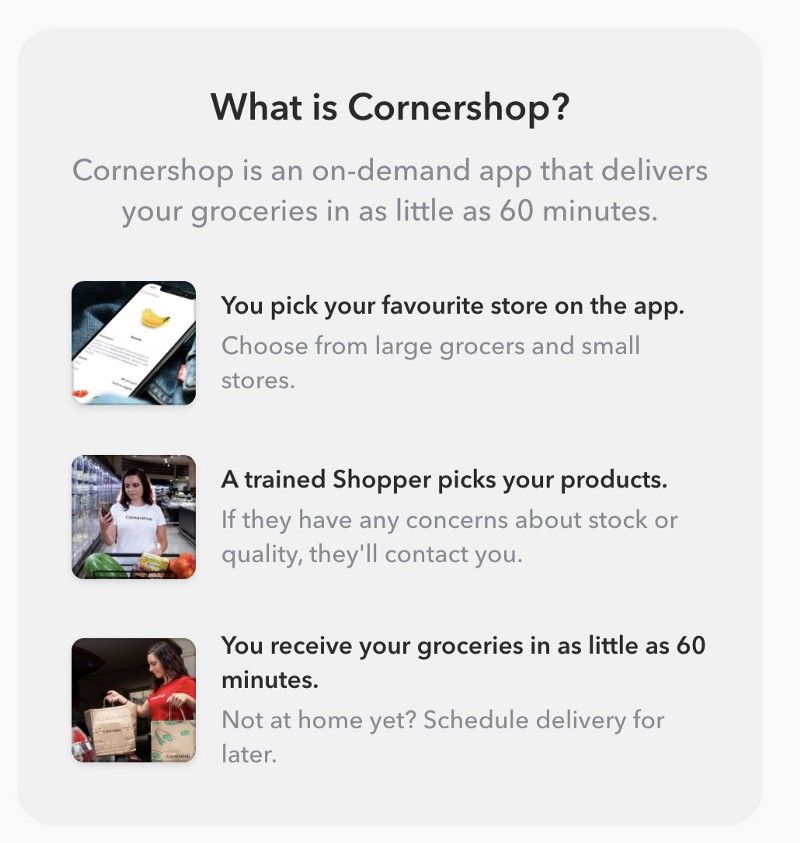 Despite the looming uncertainty, Uber CEO Dara Koroshowski made ten references to the acquisition in its earnings call last Thursday, mentioning that he expected the deal to close within the next few months. "Given the expected stickiness of grocery post-COVID, and our footprint in LatAm, we look forward to closing this transaction soon and creating an integrated product across the Cornershop, Uber and Uber Eats apps," he said.
Just as Uber promotes its scooter service and food delivery from Eats within its main ridesharing app, Koroshowski says it will promote grocery, exposing Cornershop to its install base of over 100 million consumers globally.
"The majority of our ride users don't use Eats. They do use food delivery. We are absolutely using this crisis– responding to the crisis, by being more aggressive to this cross-promotion," said Khosrowshahi as he bit his tongue in an investor update call in late March, calling its app a "loud horn" for other services.
The company has been tackling grocery in Europe as well. Uber sprinted to quickly build online ordering for the giant French multinational grocer Carrefour, touting sub 30-minute delivery times. The partnership launched in early April with 15 locations in the Paris region and plans to expand nationwide. It's also working to sell convenience items from Galp gas stations in 15 cities throughout Spain. These partnerships are nothing new. Last year, Uber Eats launched partnerships with Austrialian grocer Coles to offer ready-made meals and Costcutter's five brands of convenience stores to deliver groceries from 600 locations across London.
Despite its App Store tagline of "Groceries delivered in 1 hour," Cornershop's on-demand deliveries seem to be around 90 minutes on-demand or same-day within a 1–2 hour time window depending on availability. Miami grocers include large chains like Walmart, Publix, Aldi, and Sedano's as well as smaller retailers like Wild Fork Foods, Fireman Derek's, and Sabor Tropical. In Dallas, it features Walmart, Sam's Club, and Central Market alongside Krispy Kreme, Eatzi's, and Burgundy Pasture Beef. It's unclear whether Cornershop is actually partnered with all the retailers it aggregates. The inventory appears to be out of sync with the stores' direct offerings and some items are priced at a 17% premium.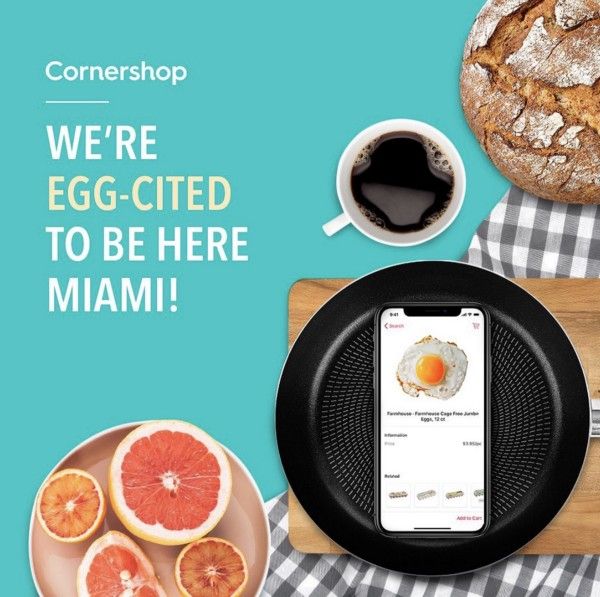 According to LinkedIn, a handful of Uber employees have moved to the Cornershop team to launch new markets. The company has also attracted talent from Amazon and Lyft. This all comes during a time where Instacart has been reported to be eyeing additional funding at a 50% premium to its last valuation as online grocery enters its hypergrowth phase.
Despite its near-unicorn status, Cornershop CEO Oskar Hjertonsson took to Twitter in March to vent his concerns about the review from COFECE and IFT authorities, citing 9 months of cash in the bank and struggles with being under-resourced during the pandemic.
"Instead of focusing on building a better company, we spend a lot of our time deciding which parts of our plan to cut or delay because of the regulatory uncertainty we find ourselves in," tweeted Hjertonsson. "As a result, we're not hiring all the people we should be hiring, and we can't work with Uber to help us increase capacity at a time when people need grocery delivery more than ever."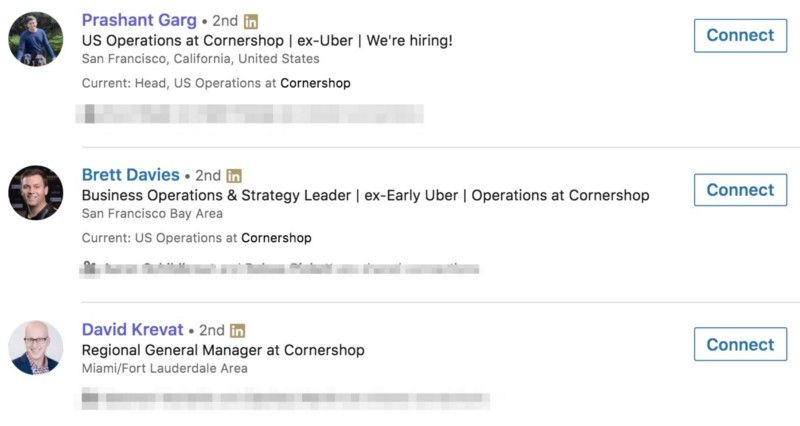 Meanwhile, Hjertonson and his CTO appear to have moved from their headquarters in Mexico City to San Francisco with a total 21 US-based employees and over 800 existing staff in other LatAm and Canadian markets. The company is currently seeking shoppers looking to earn up to $3,500 per month and is hiring for 19 corporate roles in the US.
It's pitch? "Join us on our journey to find the perfect avocados."