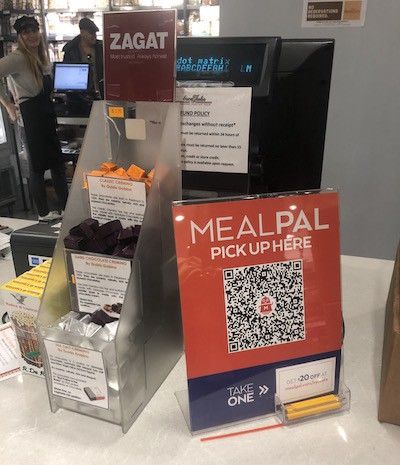 The rise of restaurant discount apps like Seated and MealPal has given way to an unprecedented level of convenience and value for diners. However, the price of the food they are being sold is so good that it may cease to last if the platforms succeed at capturing further share of stomach. Amidst rising rents and minimum wage, restaurateurs have been foisted into the 21st century era of convenience, duped into participating in zero-margin yielding marketplaces marketed to them as incremental cash flow opportunities.
"MealPal is pay to play. If you sit on the sidelines, you're not in the market," said Erik Oberholtzer, founder of Tender Greens, a 30-unit fast casual brand. "I work with a lot of brands in the space. In LA and NYC, it's obligatory to get on these. You have to be on MealPal, Uber Eats, Postmates, DoorDash."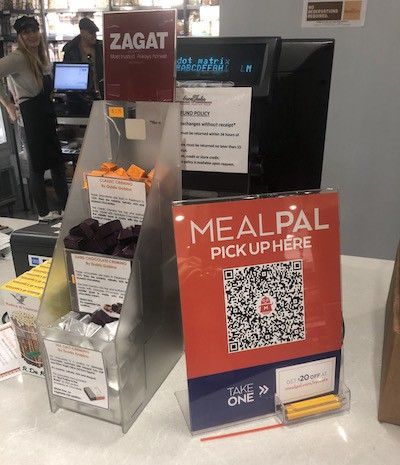 While many restaurateurs have publicly griped about high-commission delivery apps eroding their already thin margins, few have spoken about MealPal, a subscription marketplace where urban office workers can pay $6.99 (or sometimes less, depending on their growth marketing initiatives) for a meal that would normally cost them roughly double at retail in NYC. The company's story is not unlike many other marketplaces who aggregate supply and lure consumers by losing money in the short term with hopes of generating high lifetime value through subscription. It may have worked for content (Spotify, Netflix) but it won't end well for food. MealPal is a zero gross margin business that passes most, if not all the value down to the consumer.
"Our margins are extremely small because it's a sandwich and there's only so much people are willing to pay for a sandwich. They're getting it at a wholesale cost, we net nothing. None of [the platforms] are a good value, it's just a question of who's the least of a pain in the ass to deal with and who our customers like dealing with," said a manager of a well established restaurant brand that operates in both Manhattan and Brooklyn who preferred to remain anonymous.
"People's understanding of food and restaurants is at a simultaneous all time high slash low. The fascination with chefs and restaurants grows and grows, people are obsessed with food and that's fun, they look at it on Instagram all day," she added. "Because they eat food and have a kitchen at home, they think they know what food costs but they don't. At the end of the day you see people on Yelp saying 'ugh, it's so overpriced,' to me that's the dirtiest word in the world. There's such a misunderstanding and a disconnect."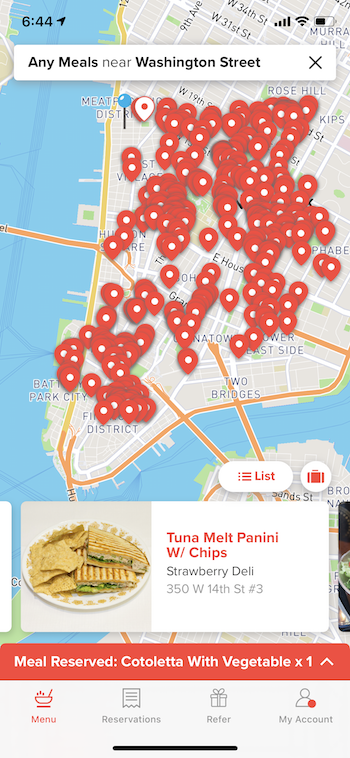 On top of all this, "consumers are becoming brand agnostic, restaurants are becoming platform agnostic," says Oberholtzer. You can see this by walking into any modern eatery and witnessing their mission control center comprised of eight delivery tablets. This is creating a highly fragile market for restaurants, one where consumers launch an app when they're hungry instead of going through their restaurant rolodex in their mind. It's similar to the value that online travel agencies built off the back of the hotel industry, where the travel aggregators (Expedia, Booking, Travelocity, Priceline, etc) are worth $100bn while the largest hotel chain, Marriott, is only worth $40bn.
"On the upside, if you're an investor/entrepreneur it's a great story of scale, global domination and wealth creation. At the risk of further disintegrating the farm culture, it seems we're swinging back the wrong way," he explained. "I think restaurants will be one of the casualties the same way retail was for e-commerce. It's not something any of us want, we're just navigating it."
Before it had saturated the entire island of Manhattan, MealPal pitched restaurateurs on predictable, incremental orders that would drive repeat customers at full price. Restaurants were free to sell whatever dish they could whip up at a $6 price point, netting a few dollars off of each sale.
"The way they sell you on these things is that they say it brings new business, which will bring repeat business. It does bring new business, but it's unlikely that they're repeaters," said the manager. "MealPal people are like Groupon people. They don't tip, they don't spend beyond exactly what they're getting for 'free' and they're not coming back. The promise of increased business is a falsehood."
Now that they've established themselves, MealPal has wielded its power to force restaurants to discount existing full price menu items instead of allowing restaurateurs to work within the already tight price point. They have also increased the price point for consumers from less than $6 to $6.99.
"What's becoming worse, as we've seen with others, is the more adoption they have with restaurant partners and consumers, the more leverage they have to drive down prices or participate more in the margin. They also have started dictating the makeup of the items," said Oberholtzer. "In the past we may have designed something specifically for MealPal that wasn't on the menu, now they're demanding that we're giving like items at a deeply discounted value. It sends a confusing message and starts to look and feel like Groupon years ago with 50% and it killed everyone during the recession."
Ultimately, this continued downward pressure will cause restaurants to churn from the platform, in turn diminishing the customer value proposition of the subscription. Unless MealPal can cook up some other scheme to keep customers renewing their subscription that doesn't involve restaurants selling items at cost, this whole marketplace will eventually unravel, dragging along the restaurants who've failed to build a brand in the era of Priceline for food.