Slice Disrupts Papa John's & Domino's With Mom & Pop Accelerator
September 25, 2020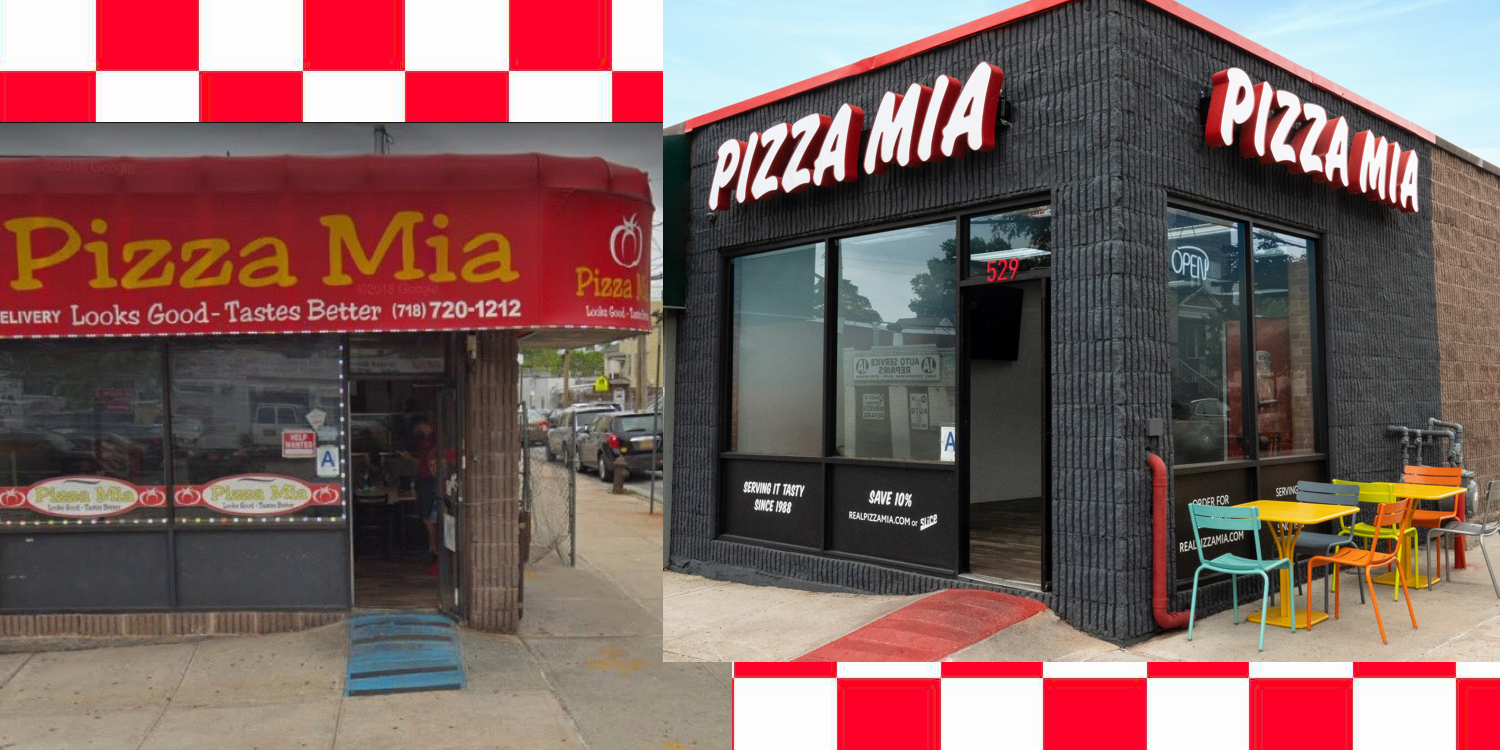 All photography courtesy of Slice
While Papa John's and Domino's experienced impressive Q2 YoY same-store sales growth at 28% and 16% respectively, another platform powering 14,000 independent pizzerias' online orders saw its core segment double their sales volumes. That platform is the New York-based Slice, which is steadily inching its way towards disrupting the pizza franchise model as it leverages its economies of scale to help local independents thrive in the online age with a comprehensive marketing, technology, branding and advertising playbook. The strategy is currently being tested on four local stores that had either lacked a digital footprint or struggled to fully embrace technology under a program called Slice Accelerate, which invests $15,000 into each participating restaurant. Unlike burgers, coffee, sandwiches, or Mexican food where the #1 player owns 35–50% of its market, QSR pizza is a $47bn, highly fragmented market largely comprised of mom and pops. In fact, Slice has over double the number of stores on its platform as Domino's 6,000 US franchised stores.
"We're going from an online platform to an end-to-end reverse franchise model," said Slice CEO Ilir Sela in an interview with HNGRY. "In essence, we're bringing the Domino's playbook to the franchise world without us forcing their hand of what they have to sell but still bringing the economies of scale- technology, marketing, data, economies of scale, supplies, and a champion brand. Slice will champion the local small business segment."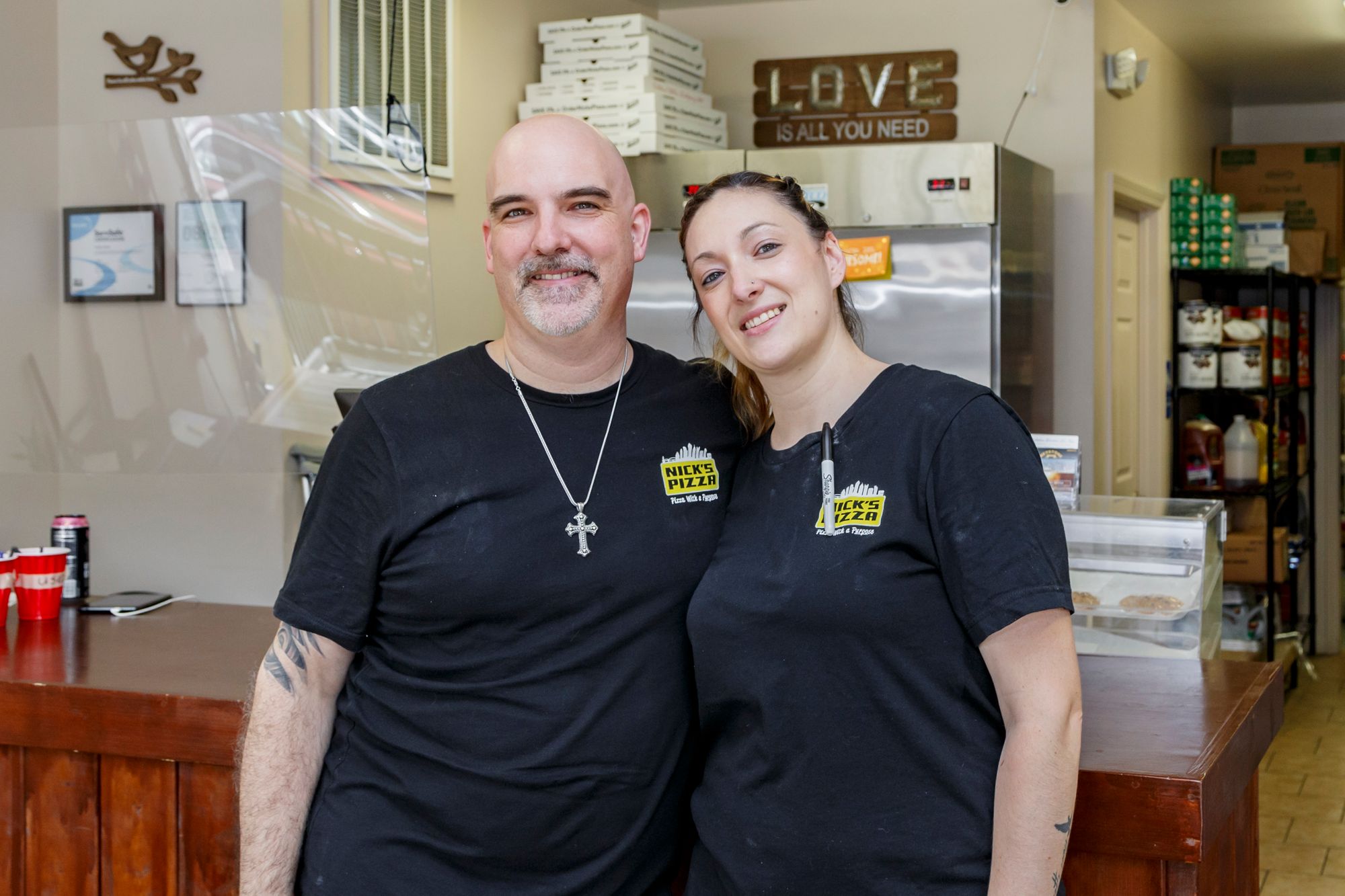 Slice, formerly known as MyPizza, has spent the decade building its core online ordering and website platform for local pizzerias. Unlike other commission-based delivery platforms, it was built on a simple business model that charges restaurants a flat $2.25 per order, allowing them to capture more upside of higher value orders. It powers pizzerias and Italian restaurants that already have their own driver fleets and were historically built off of phone-based pickup/delivery. Sela calls himself a "third-generation" pizza operator as he solved online ordering for his extended family of Albanian immigrants since the MyPizza days. In May, he announced his first test to help give local Staten Island, NY shop Pizza Mia an entire makeover from its storefront to website and social media presence. Soon after, the shop saw its digital sales go from 0 to 40% and its overall sales surge by 50%. Pizza Mia's success gave way to three more shop makeovers under its pizza business accelerator, which has now opened its application process to nationwide pizzerias with three or less locations.
Through Accelerate, the company has leveraged its scale to lower costs for its partner merchants ranging from payment processing fees to paper supplies like cups, napkins, and menus. It installs new POS systems, redesigns every digital consumer touchpoint (website, social media, search listings), and manages all paid marketing spend. Slice even answers the phone on behalf of the pizzerias. It's the Bar Rescue and Kitchen Nightmares version of the pandemic pizza boom with Sela at the helm. Outside of Accelerate, Slice plans to productize these services to the rest of its network for a fee. Once a pizzeria's online pickup and delivery orders pass 50% of sales, the platform kicks into gear by lowering food waste and labor costs with its tablet-based "Slice OS" that brings operational efficiencies to a pen and paper industry.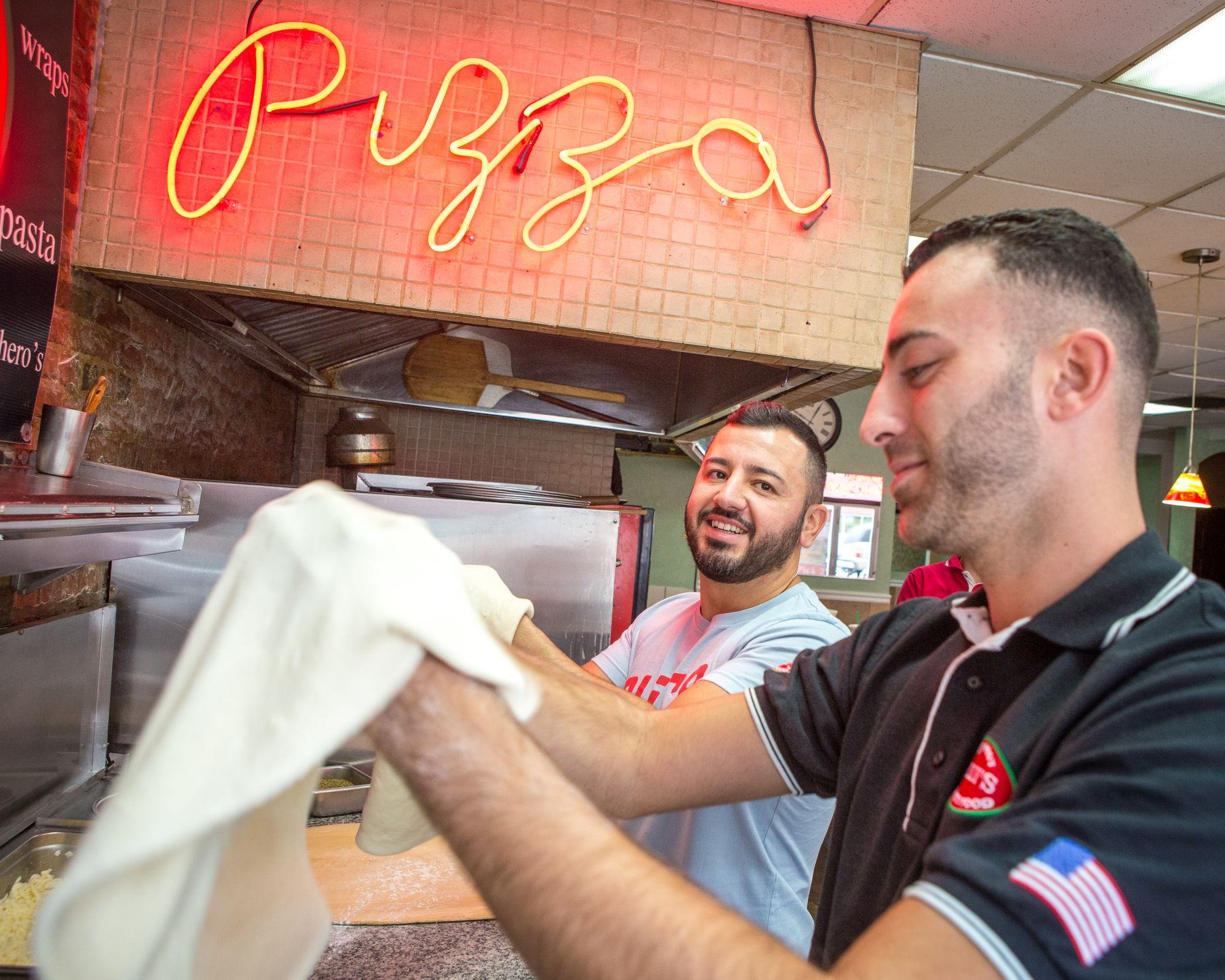 "As a larger chunk goes to digital, food waste and labor costs go down," said Sela. "We take that efficiency and we turn that into lower costs for the consumer and you get a nice virtuous cycle for the consumer."
When it comes to marketing, Slice is already running its own internal agency that manages paid ad spending on search and social behalf of independents. Unlike commission-driven marketplaces like DoorDash or UberEats, the platform is leveraging its small business' dollars vs. running an arbitrage where it can pay Google $2 for a placement that nets them $7 from a partner restaurant. Its existing pizzeria network traditionally spends half a billion in advertising annually (~10% of their entire sales) on channels like Valpak direct mail, which Sela calls highly inefficient. Pizzerias can also leverage Slice to opt-in to its CRM tools that automate marketing across native push notifications, texts, and eventually physical postcards.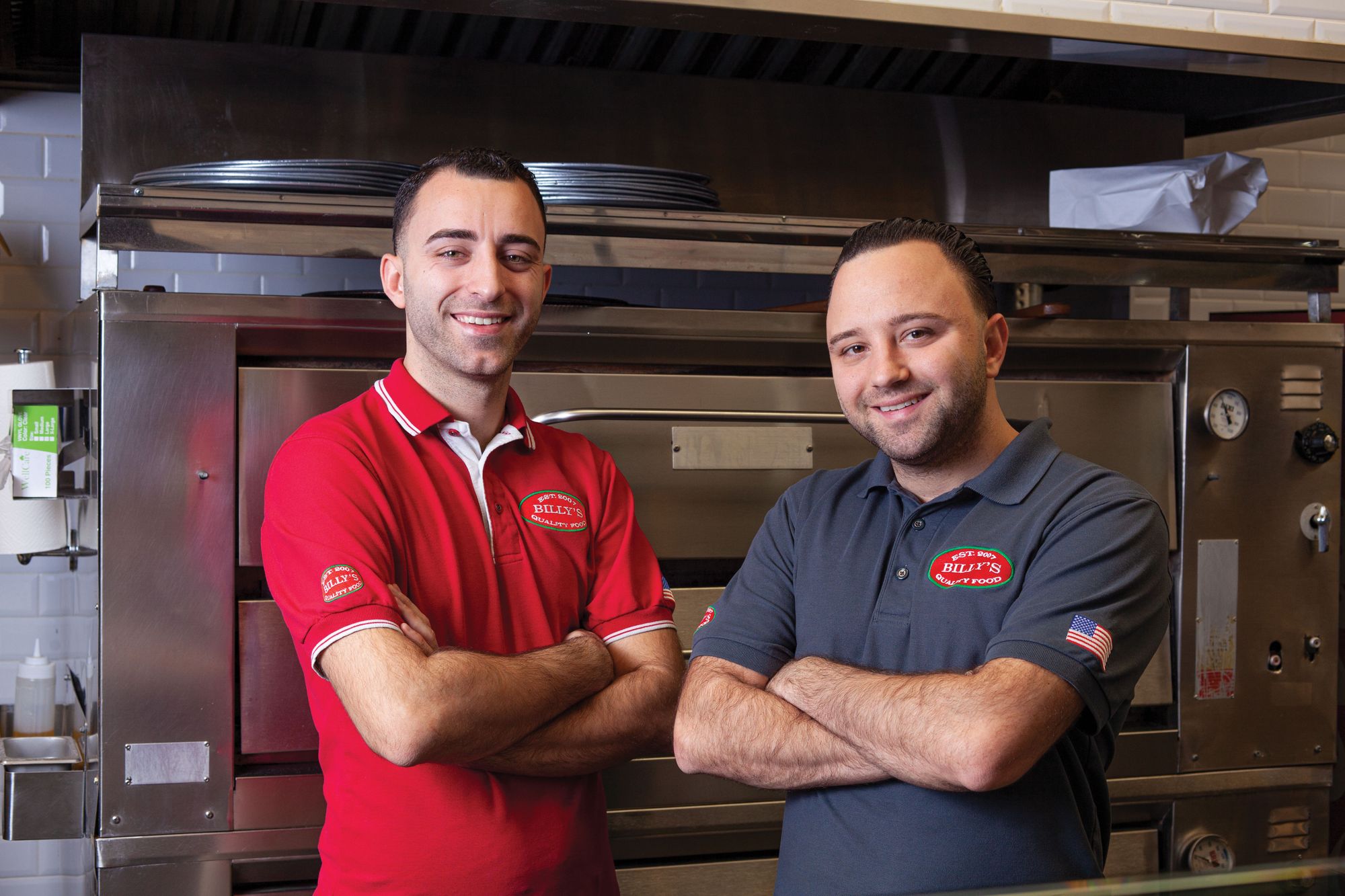 "What works for pizzeria A will work for pizzeria B," explained Sela."We're going to advise them to double down on the channels that are doing well and pause spending on things that don't do well." He then referenced an example of some businesses paying $400 a week on services that guarantee 100 likes per Instagram post.
"It's unfortunate; what happens is these so-called SMB service providers are just taking advantage of the unsophisticated nature of these owners. I just think that's not cool so we're changing that."
Meanwhile, Pizza Hut is in the process of battling its largest franchisee over its $325mm+ bankruptcy case, shining new light on the drawbacks of the traditional franchise model deployed by big pizza. For example, Pizza Hut franchisees are contractually obligated to make continuous contributions towards a slush advertising fund that supports corporate marketing initiatives. If one franchisee fails to make these payments, it negatively impacts everyone else.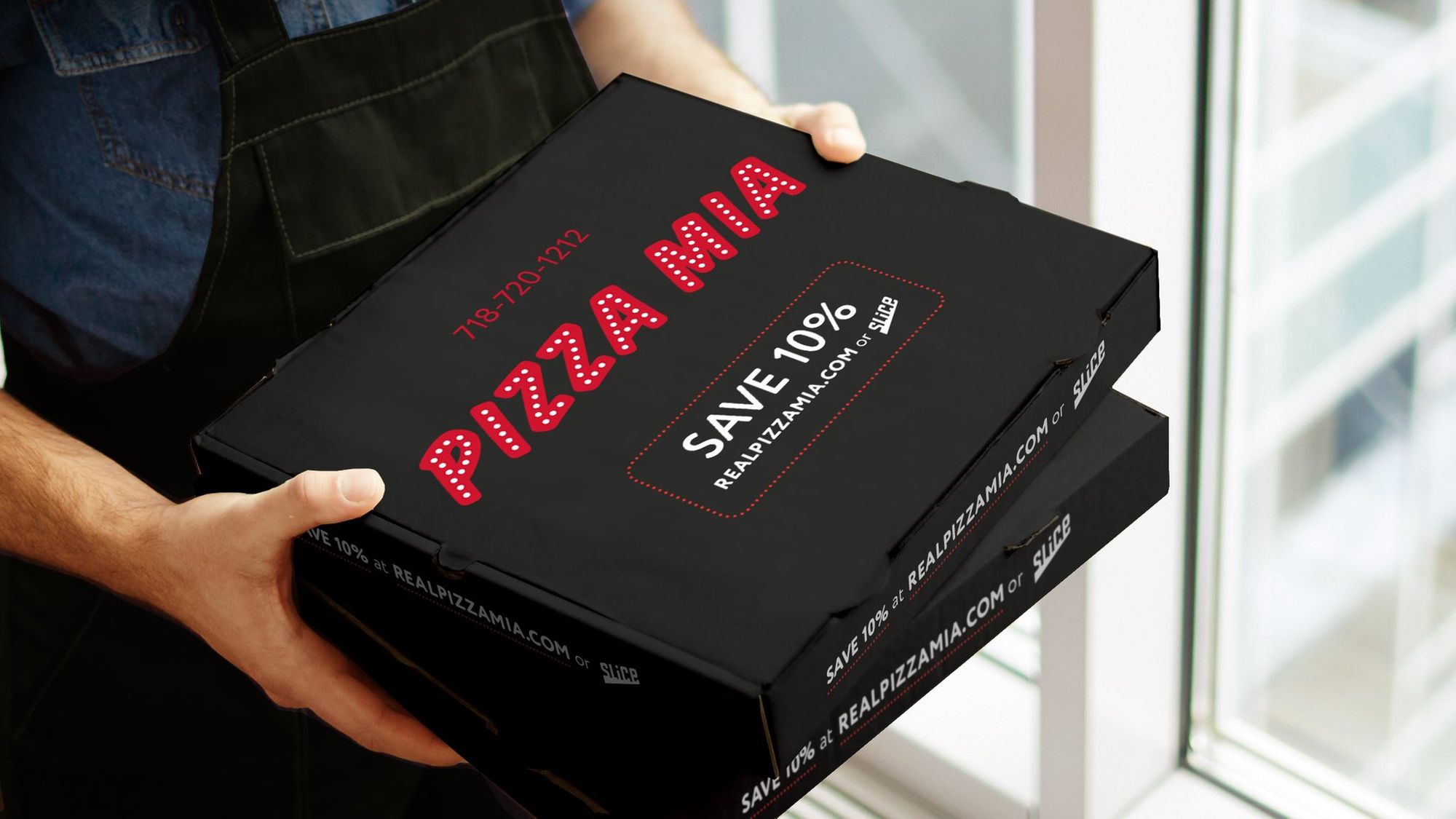 If Slice can leverage its data, purchasing power, and demand aggregation to champion mom and pops without cannibalizing their sales, it stands to become a serious threat to the growth of $PZZA and $DPZ franchises. To multi-generational operators, however, Slice's value prop may resemble more of an Etsy-like marketplace than a Shopify war chest that would "arm the rebels" against big pizza.
"Their job is to be makers and creators in terms of food, making sure that customer experience is elevated and magical," said Sela of his sellers. "We don't believe in a homogenous product, we don't believe that local businesses should sacrifice their creative freedom. We have a feedback loop from consumers that tells you which products are delicious and which aren't."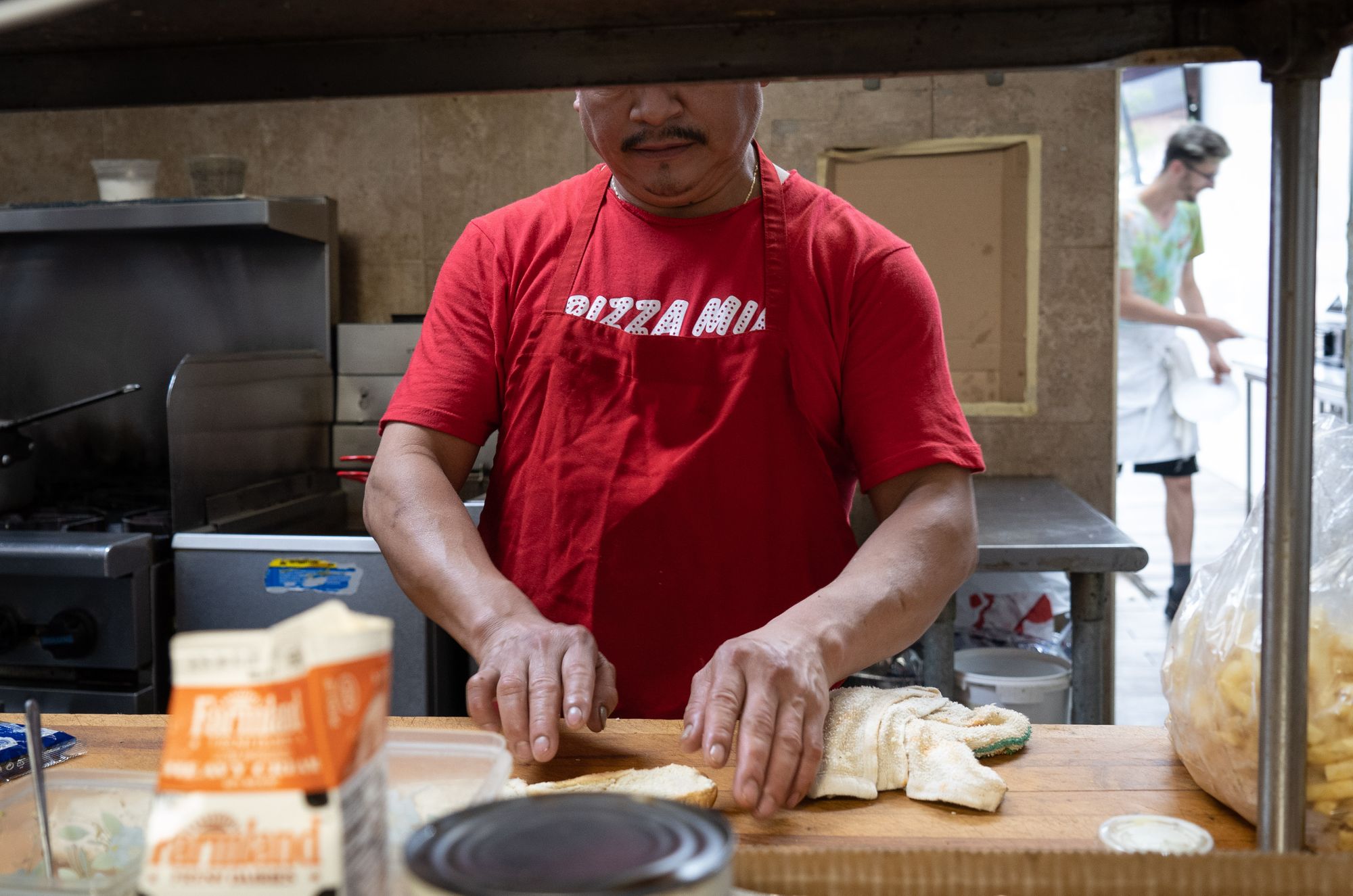 Luigi, meet Slice OS. You got this.