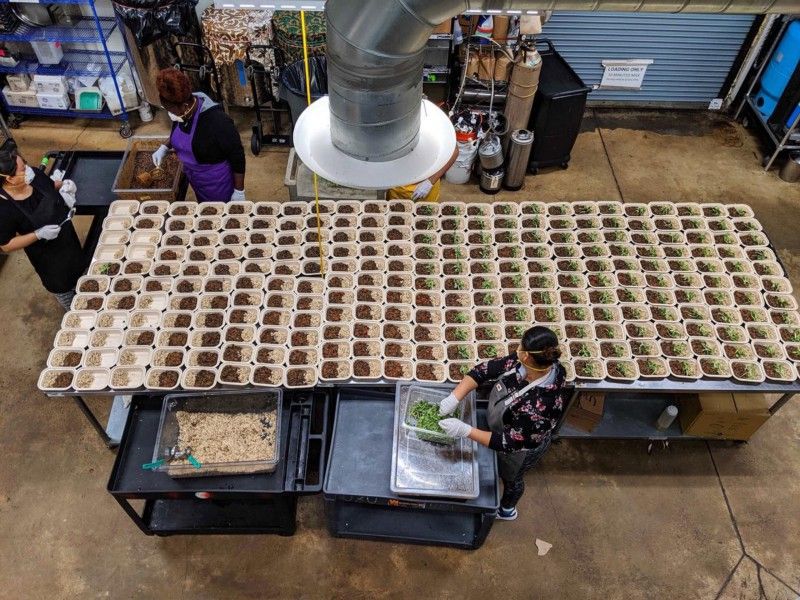 Amidst the most challenging period for restaurants of the modern century, many have quickly devised creative strategies to help their communities. For example, San Francisco's startup community created #SFHospitalMeals to raise money to send restaurant-prepared meals to clinicians at local hospitals. They raised enough in one day to feed 175 medical staff for 45 days and open sourced their whole process in this Medium post.
It's these kinds of three-tiered systems that are the most intriguing to see at the moment. You have restaurateurs on one hand, hungry mouths on the other, and donors in the middle enabling the whole transaction.
Over the past week I have seen a number of others create similar systems that enable them to make a positive contribution to the community while generating sales. Che Fico in San Francisco created a "Family Meal" campaign that allows families of 2–3 to receive free meals paid for by the generosity of its loyal clientele including Dick Costolo, former CEO of Twitter, who pledged $2,000 per day until restaurants are reopened. The funds are enough to keep a handful of staff employed. Other high-end restaurants have followed suit.
&pizza, a DC-based fast-casual pizza brand set up an SMS-based campaign that has raised over $130k to send hospital workers 13,227 individual pies. Simply text "#FeedThem" to 200–03 and receive a checkout link to donate. Pizzana, a two-unit Neapolitan pizzeria in Los Angeles has created a similar initiative via GoFundMe to raise $35,000 for free meals delivered to UCLA Medical Center and Cedars-Sinai.
Non-profit Rethink Food NYC created its Restaurant Response Program to deploy up to $1.2mm to help restaurants convert into community kitchens for those in need with a suggested donation of $5 per meal. The first recipient, Little Tong Noodle Shop in the East Village of Manhattan, has reconfigured its front-of-house to enable socially distanced pickup. Its goal is to serve 500 meals per day, while larger locations may be able to do double the volume. Overall, the program could save an estimated 150 restaurant jobs. Rethink itself was even a pivot. Its mandate has historically been to save food waste from restaurants to prepare into donated meals from its commissary in the Brooklyn Navy Yard. Similarly, a San Diego collective of restaurateurs have banned together to source food waste to cook meals from a community kitchen. Local kitchen operations SaaS startup Galley Solutions has donated its software to be used by the collective for free.
Gabe Stulman, whose NYC-based Happy Cooking Hospitality group employs nearly 300 staff, is taking a slightly different approach. He's raising money on GoFundMe for Happy Cooking Grocery, an initiative that leverages his wholesale buying power to effectively create a food bank for his employees.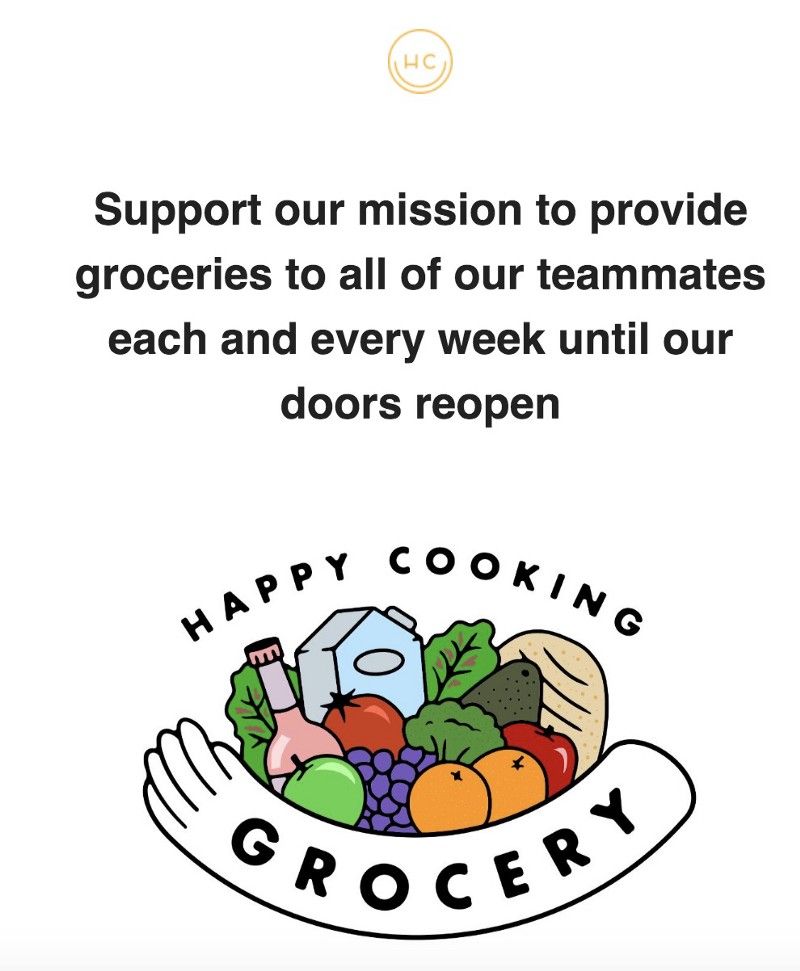 Pre-prepared meal services are also playing a role. Freshly and its majority shareholder, Nestle, have donated $500k to Meals on Wheels for seniors and is asking its customers to pitch in. Brooklyn-based CookUnity is extending 50% off of its ~$11 meals to medical staff and people over 70. Greentop Farms has partnered with New York Common Pantry in Harlem to donate its pre-prepared meals for roughly $5 per meal.
HNGRY has taken note of these examples and is partnering with HoneyFlower Foods for LunchBox NYC, a program to donate plant-based meals to kids and their families heavily impacted from COVID-19 through organizations like Rethink Food NYC and City Harvest.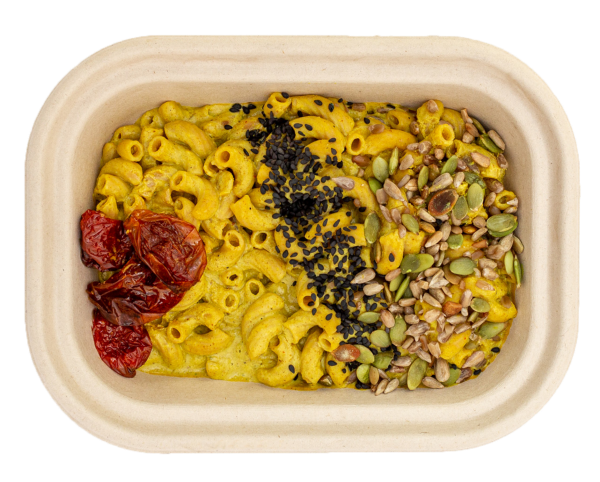 Uncertainty may be at its highest, but hope is not. Finances aside, restaurants have the potential to become even more impactful than ever before. While these campaigns are admittedly not cure-alls for an industry in an unprecedented crisis, they are a step in the right direction, creating win-wins in a time where many systems are quickly breaking.