Molson Coors Disrupts Itself With 'Better-For-You' Cannabis Beverages
September 03, 2020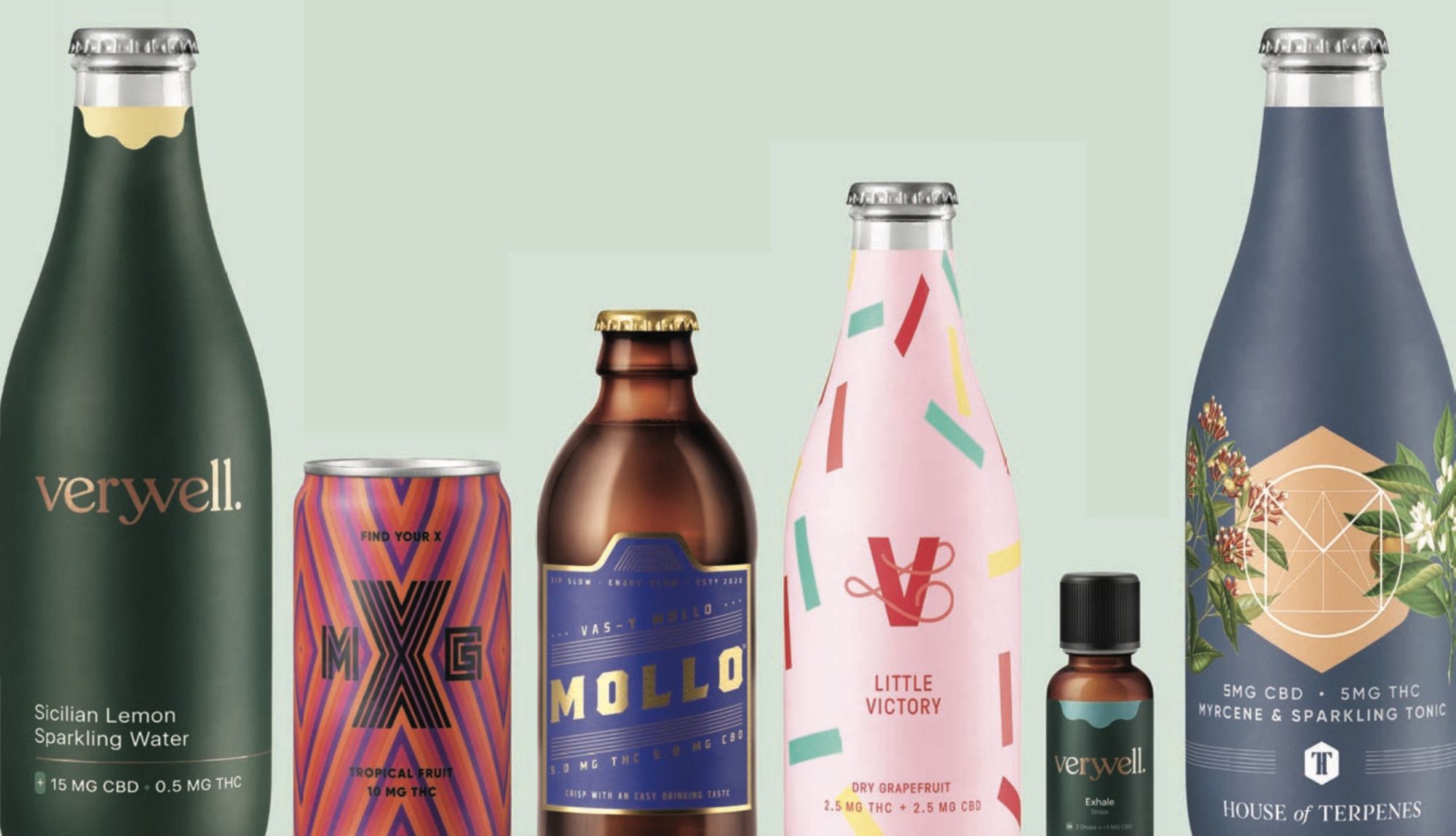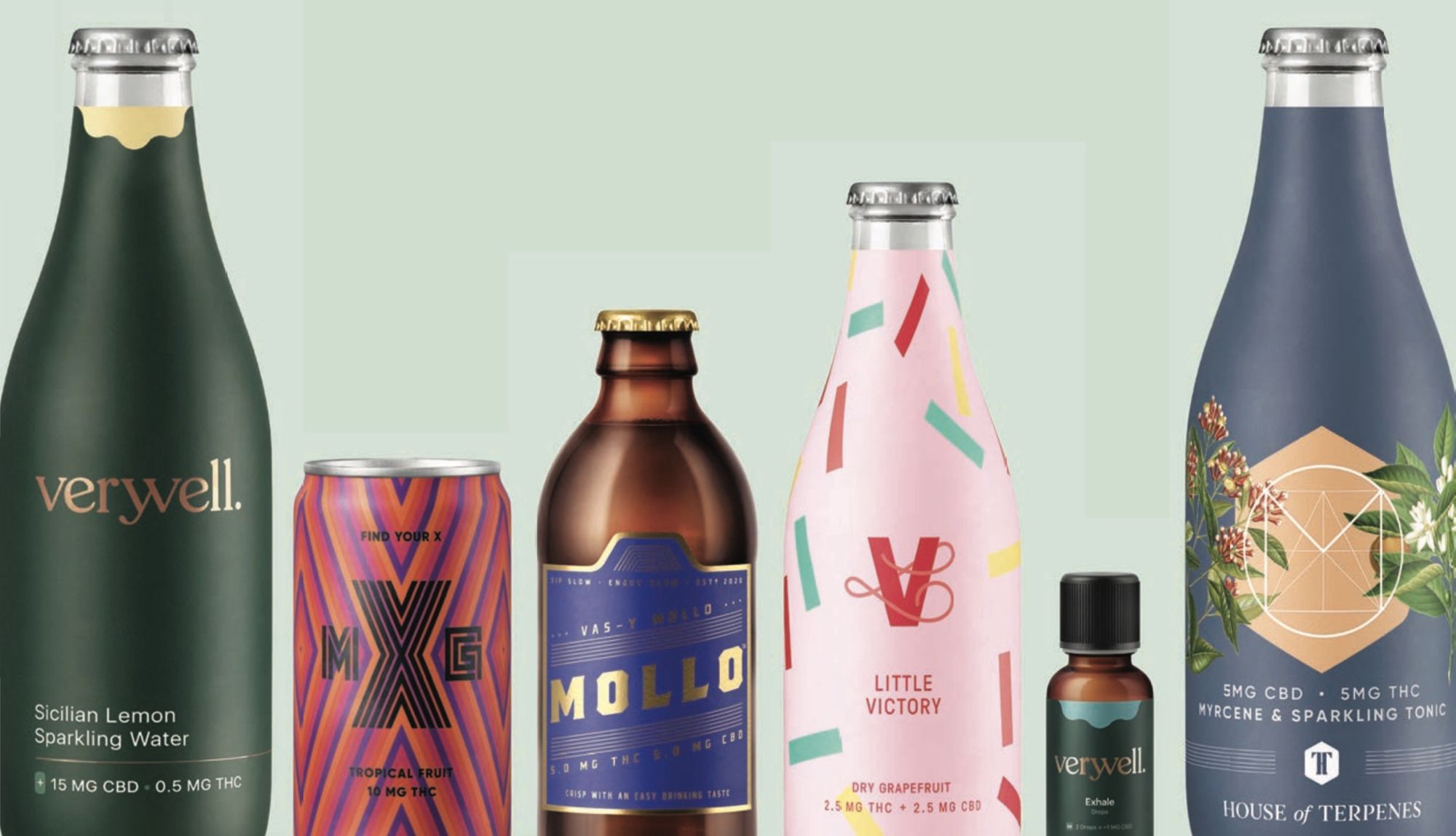 There are 140 billion global beverage occasions per year and if Molson Coors gets its way, a good chunk of those will eventually be celebrated with cannabis. In 2018, it formed a joint venture with HEXO, one of the largest publicly traded cannabis companies in Canada, under the Truss Beverages brand. Last week, it finally released its lineup of five functional THC and CBD infused beverages in Canada, crafted as better-for-you alternatives to alcoholic beverage analogs with low amounts of natural sugar. The drinks retail at a $6.99–9.99 CAD price point ($5.36-$7.66 USD), with the majority containing low-dose, 1:1 ratios of THC and CBD that target occasions ranging from health and wellness to higher energy social events. The initiative stems from Molson Coors' pre-pandemic research into its core beer segment, finding that a third of beer drinkers have reduced their consumption while a quarter are looking for wellness-aligned alcohol options. Around the same time as its CBD launch last fall, Molson Coors dropped 'Brewing Co' from its name in favor of 'Beverage Company' as it pivoted into other alcoholic categories like vodka and hard seltzers and most notably, non-alcoholic ones like kombucha, hopped sparkling water, and cannabis-infused beverages. Two years ago, it also took a significant stake in LA Libations, which owns Zico Coconut Water, Core Water, and Body Armor. The company has chosen Canada as its test market for cannabis due to its federal legal status. However, it may not be long before we see its entry into the US market with new legislation that prohibits the DOJ from interfering with state and tribal cannabis programs.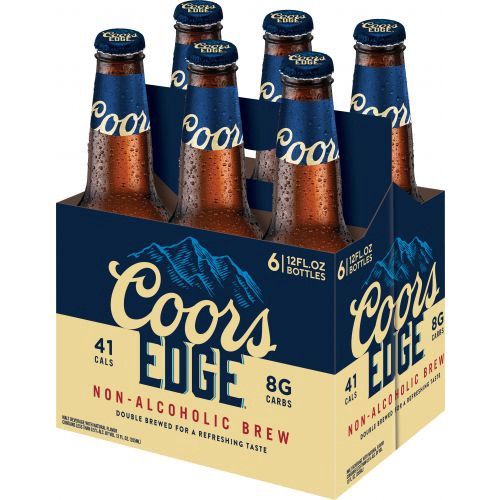 "As part of our strategy, we're stepping further into the low- and no-alcohol category, which we believe is ripe for innovation as more drinkers globally look to moderate their consumption. We also believe it's our responsibility to help reduce harmful drinking and support moderation," wrote Molson Coors' Chief Growth Officer Kandy Anand in its 2019 Beer Print Report.
"That's why, by 2025, we aim to provide quality low- and no-alcohol choices in 100% of the countries where we have large brewing or significant selling operations. By providing more beverage options that are 3.5% ABV or lower, our brands can play a role in encouraging moderation."
On the cannabis side, Truss referenced a study that discovered that the main barriers of enjoying cannabis in a social setting is the lingering smell of smoke (74% of respondents) as well as the lack of control (76%). Whereas traditional cannabis beverages and edibles may take hours to properly metabolize into the blood-brain barrier where the effects are felt, Truss' scientists use nano-emulsification to create an onset time closer to alcohol that anecdotally ranges from 15–20mins.
"It would be really dangerous if you didn't have that fast onset because you could be 2–3 beverages into that experience before it hit you," explained Truss Beverages' Innovation Lead Melanie Smith in a phone interview with HNGRY. "Cannabis beverages are a new experience for everybody, it hasn't been on the black or grey market. Our #1 focus is that it has to taste great and have that consistent experience. If you want people to adopt them into their lives for wellness or social occasions, you have to deliver that consistent experience to get people coming back. "
Its Mollo brand of hoppy sparkling waters is a nod to lighter Coors Banquet and Red Stripe found in 12oz glass bottles that come in both a low and medium potency at 2.5 and 5mgs of THC respectively, with equal amounts of CBD to gradually limit the body's CB1 receptors uptake of THC and create a more balanced high. The brand name comes from the french saying "vas-y mollo," which translates to "take it easy."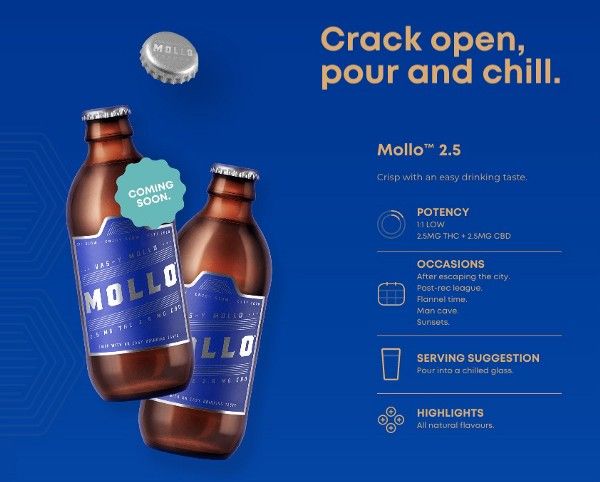 "We thought it was the perfect meme to correspond with this occasion," explained Smith. "It's very much appropriate for a beer-like occasion, like a backyard barbecue. Maybe you got a few friends over but it's low energy, very chill. It's really light, refreshing, and it's got a bit of hops in there but it's not overpowering. We designed it to be really sessionable."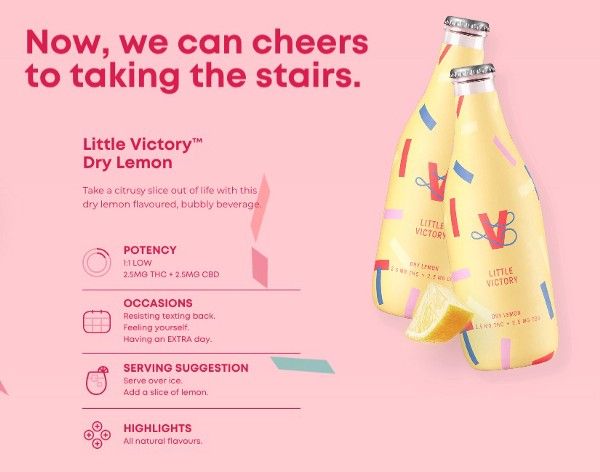 Little Victory was built as the "anti-champagne" brand for younger generations putting off larger milestones in life like getting married or having kids, instead celebrating little wins. "Caught yourself before hitting reply all. Cheers to that," states its marketing. "Cheers to that twenty you found in your winter coat." The drinks have a wine spritzer profile and come in dry grapefruit, blood orange, dry lemon, and dark cherry.
Veryvell (pronounced "Verywell," see what they did there?) is its self care journey brand, starting with a tincture line of pure CBD and micro-dosed ratios of THC and CBD, followed by a forthcoming SKU of sparkling tea. According to its website, the latter is perfect for "cutting back on coffee dates, reading a good book, and backyard hangouts."
Smith told HNGRY that Truss' House of Terpenes mild-potency brand is aimed at the "craft consumer who shows up at a party and likes telling the story" behind their bottle. "We're leaning into this world of terpenes," she said. "They're beverages uniquely positioned to let people try terpenes because you can isolate it, unlike flower."
Terpenes are the aromatic compounds of cannabis. One product variant features Myrcene, the most abundant terpene in modern commercial cannabis which is believed to promote calming effects, according to Leafly. "Tarragon, orange peel, clove and cinnamon complement the earthiness of Myrcene flavours in this botanically sourced tonic. The tonic base pairs beautifully with the bitterness of cannabis, allowing the Myrcene flavours to shine," explains the Truss website. The other variant features Limonene, which is commonly associated with fruity, citrus aromas and is appropriately paired with notes of lemon, tangerine & thyme.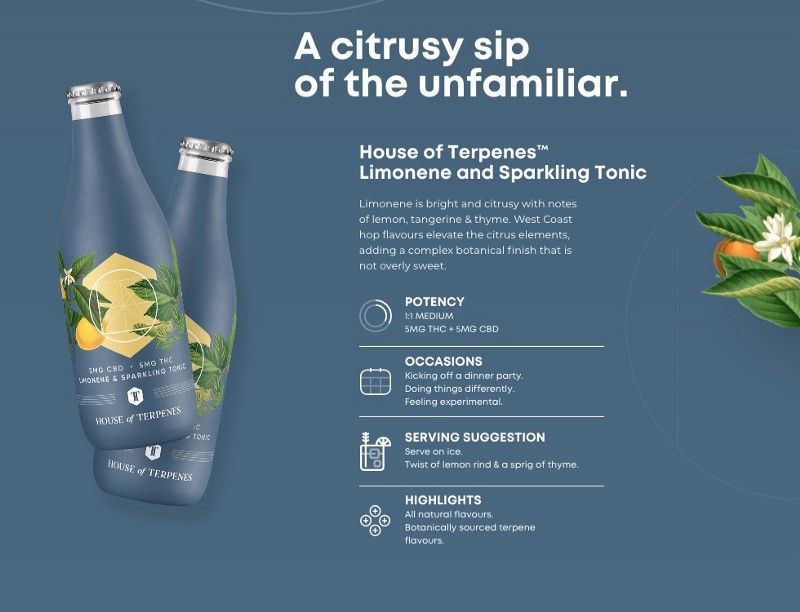 Last but not least is the higher dose XMG lineup of pure 10mg THC beverages that lack any presence of CBD. The mango pineapple and tropical fruit flavors are designed to be enjoyed during occasions like "deep space, staring into the fire, and deep bass."
Canopy Growth, the world's largest cannabis company, has formed a similar partnership with Constellation Brands (Corona, Modelo, Svedka, etc.), it's largest $4bn shareholder as of late 2018. In May, the joint venture released a lineup of 13 beverages, with the majority containing lower doses of THC and CBD under Houseplant, Deep Space, Quatreau and Tweed brands. Houseplant is a partnership between Canopy and actor Seth Rogen, which also sells pre-rolls and flower in Canada. Deep Space offers a similar offering to XMG and Quatreau draws similarities to Little Victory, marketing itself as "a spa in a can" targeting "premium wellness consumers." AB InBev has partnered with Tilray for its Fluent Beverages platform, but has only launched Everie, a line of CBD-only teas and sparkling waters.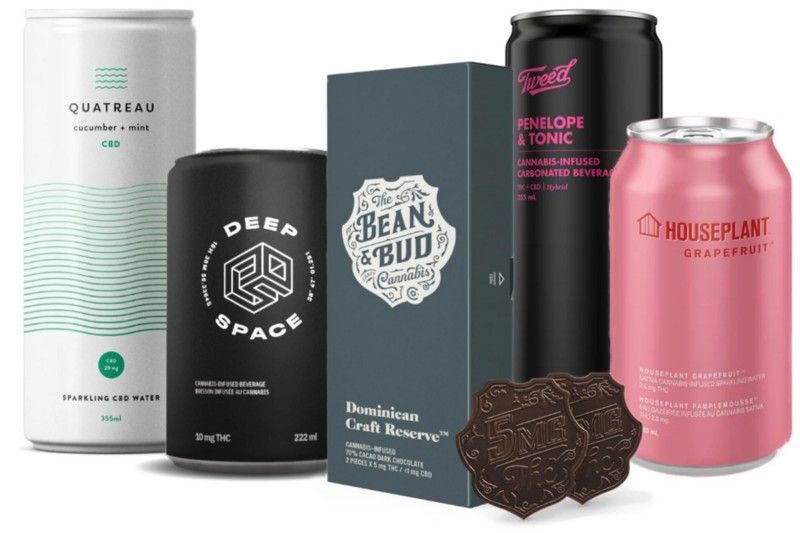 According to Neilsen Measured Off Premise Channels, while the beer, flavored malt beverage, and cider market was only up just under 1% YoY on pre-Covid volumes, the pandemic has caused a 16% increase. Wine, which saw a near 2% YoY decline in volumes pre-Covid, is now up 23.8% YoY. However, with on-premise sales cut due to bar and restaurant closures, there's still significant headroom before the industry can return to pre-Covid revenues. IWSR estimates that the road to recovery could take up to five years.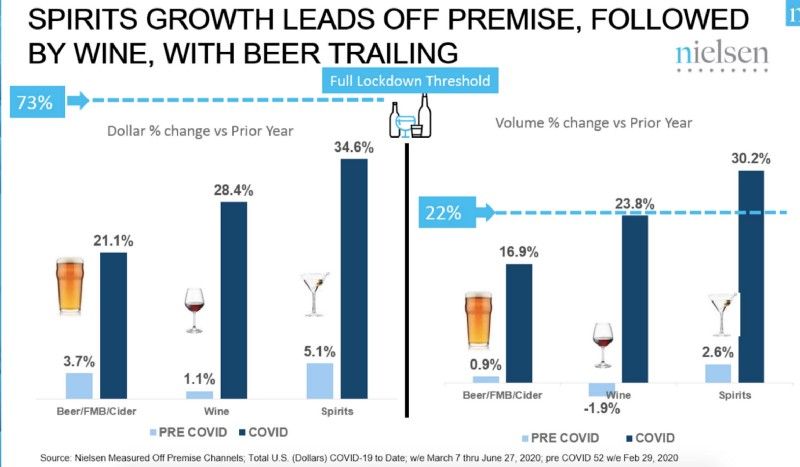 Truss, which dubs itself "beverage specialists" over "cannabis generalists" is choosing to root itself in the global $1.5T beverage market instead of the nascent cannabis market, which is a $15bn global market as of last year. "We see cannabis beverages as a whole new beverage category for people to explore, not just a new cannabis category," it states on its website. In Canada, edibles accounted for 13% of May 2020 sales and accounts for 20% of US cannabis sales, according to Arcview. As of last December, Health Canada approved the sale of cannabis-infused beverages with its Cannabis 2.0 initiative, but Truss took its time to fully launch as it completed its dedicated 183,600 sqft production facility in Belleville, Ontario. The agency has set a maximum threshold of 10mg THC per edible sold and has strict guidelines around packaging that make it challenging to communicate with the customer.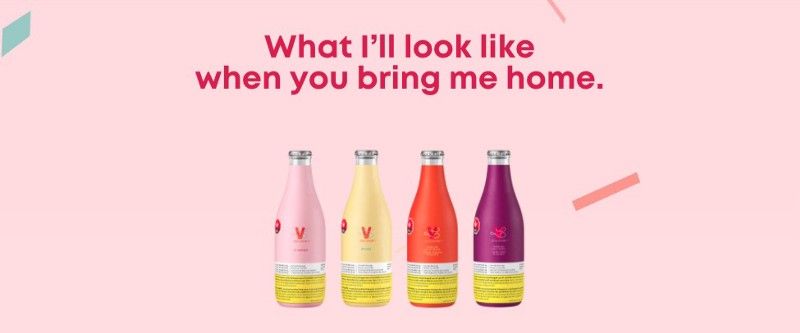 Smith says that the pandemic hasn't changed much for the company other than the retail experience, which was delivery and pickup only until recently. In an ideal world, Truss would like customers to rely on trained in-store budtenders to help them navigate their product lines rather than shopping online. To address the delivery and pickup demand, the company built an interactive tool that helps customers choose the best product for the occasion.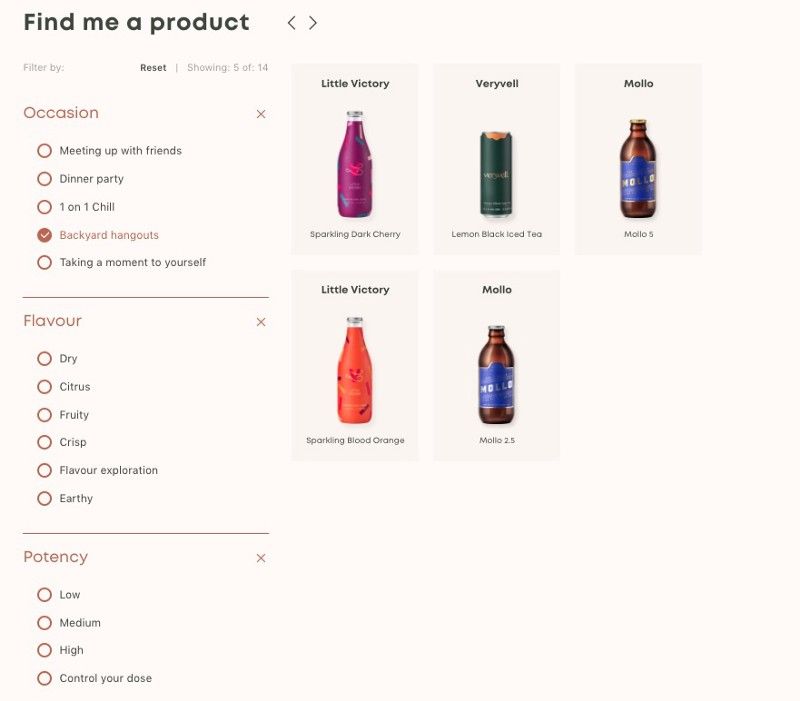 Whether it's meeting up with friends, going to a dinner party, 1:1 chill sessions, backyard hangouts, or simply just taking a moment to yourself, Truss has you covered. If successful, we may have just welcomed the fifth largest brewer in the world into more corners of our lives than ever before.
As if we needed any excuse, let's drink a highball.