Meet Your New Amazon Robotic Everything Store, Coming to a Neighborhood Near You
February 19, 2020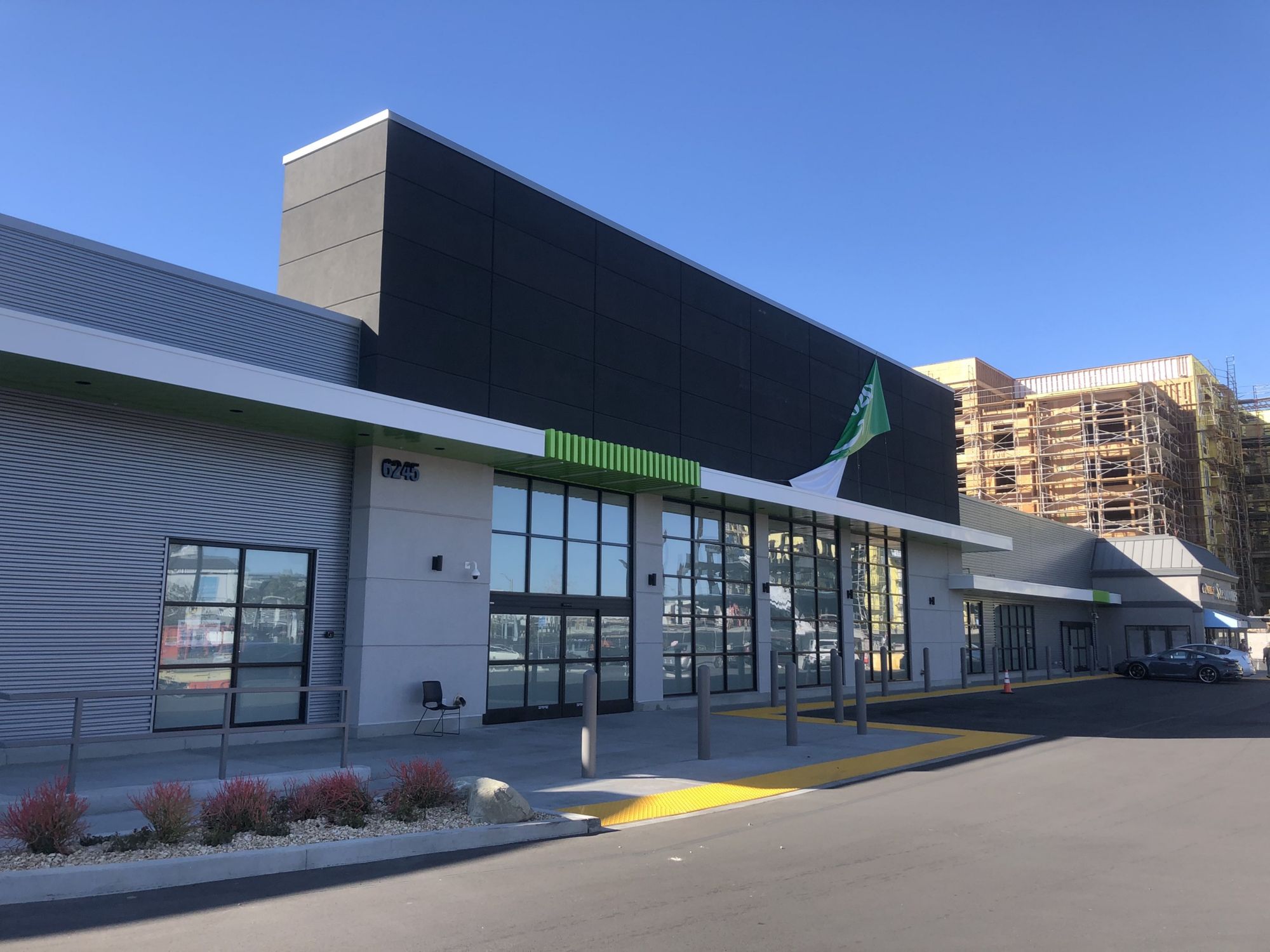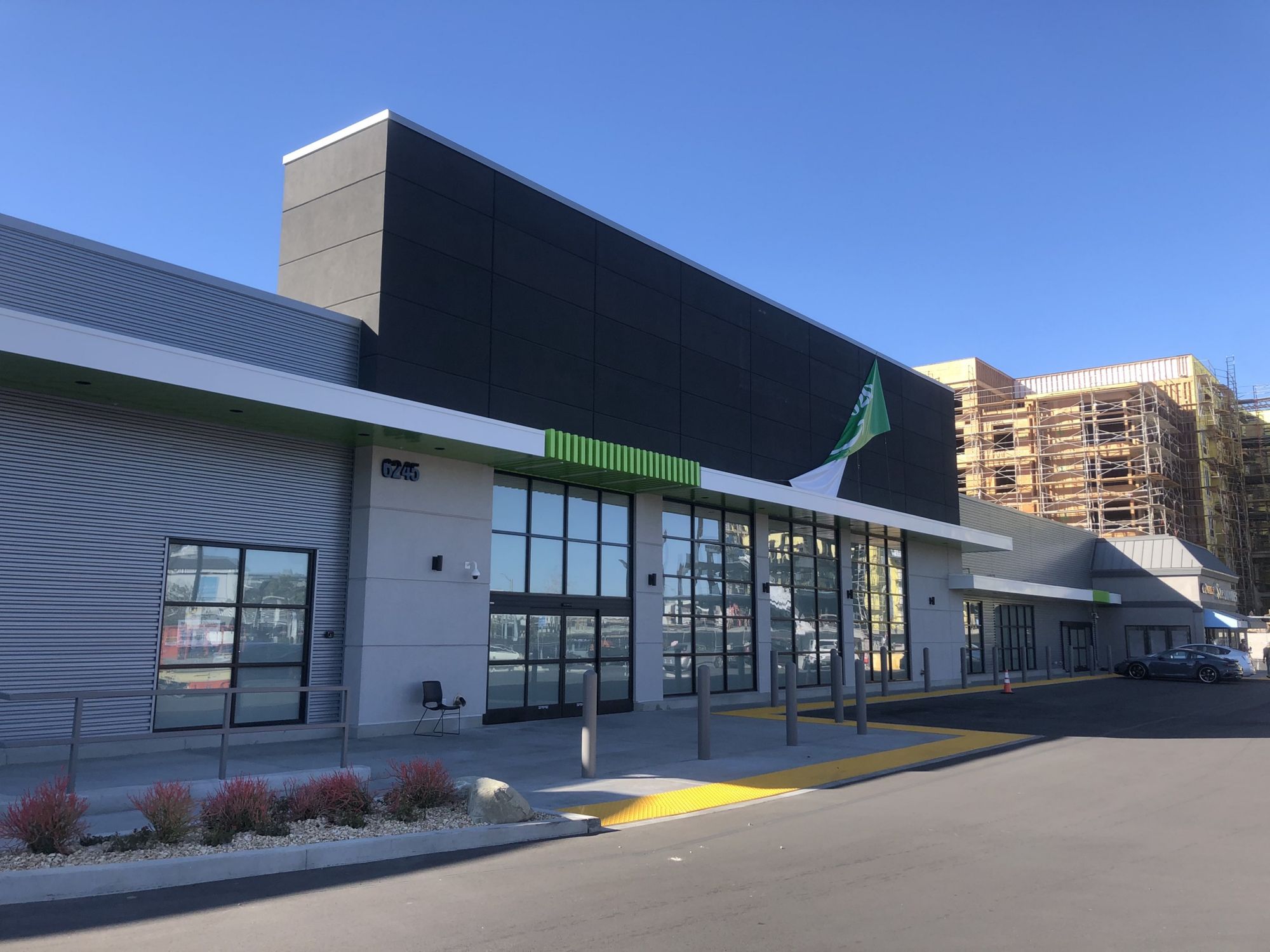 As many news outlets have recently reported, Amazon is on the verge of launching a brand new grocery concept that appears on the surface to be just an everyday store, except that it's not. Based on floorplans obtained from the City of Los Angeles that were provided by Amazon Retail LLC to designate exactly where it plans to sell alcohol within its new Woodland Hills, CA location as well as firsthand accounts from visitors, HNGRY has uncovered that the company has built a small-scale, robot-powered version of its retail store that surrounds a hidden perimeter of the store. The permits state hours of operation from 6am until 2am, which would imply on-demand delivery, enabling Amazon to leverage its best in class data about what consumers crave to deliver it with unprecedented speed and efficiency.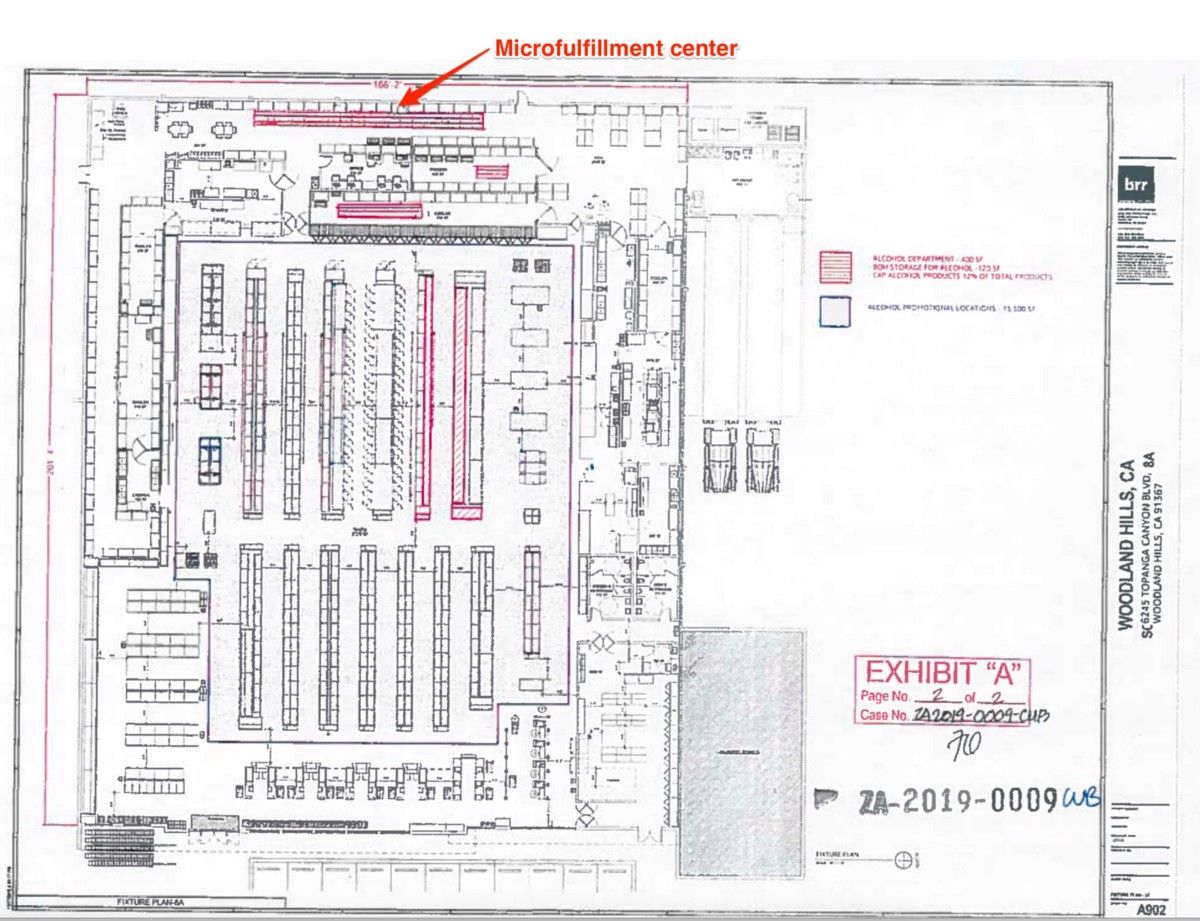 The concept, known within the industry as microfulfillment, is the latest advancement within the e-grocery space, which FMI and Nielsen project to quadruple from ~$26bn today to $113bn in just two years. The largest retailers including Walmart, Albertsons, and Kroger have been partnering with various technology firms to enable a 60-item grocery order to be picked by robots in just five minutes. These centers can be located on the backs of existing retail stores or housed in dedicated facilities, including parking garages. Walmart even produced a minute-long Super Bowl ad, reviving Bill & Ted's Excellent Adventure, to paint a picture of this future. What they didn't show in the ad, however, were the very robotics that enabled such quick pickup. Instead of operating a single industrial warehouse outside of a metropolitan city, Amazon can now leverage this technology to open dozens of smaller neighborhood stores closer to customers, as WSJ reported last October. At least one of these leases is owned by Paragon Commercial Group, which recently invested $500mm to buy up a portfolio of strip malls in Northern and Southern California.
HNGRY has now confirmed that Amazon is working with Dematic to provide this very technology inside of its new stores, which will ultimately enable faster than average last-mile delivery and in-store pickup. The company has carefully designed this 7,200 sqft area to house room-temperature robotic-picked storage aisles that will house everything from alcohol to packaged food, occupying about 21% of its 33,574 sqft total footprint. The concept is very similar to that of other retailers, like Sedano's in Miami, which partnered with Takeoff Technologies to open an 10,800 sqft microfulfillment center in October 2018, occupying 18% of its 60,000 sqft footprint. There are dedicated delivery/pickup-only walk-in produce and meat refrigerators as well as a dedicated walk-in freezer. Amazon employees will pick dairy items from the rear of the customer-facing dairy coolers.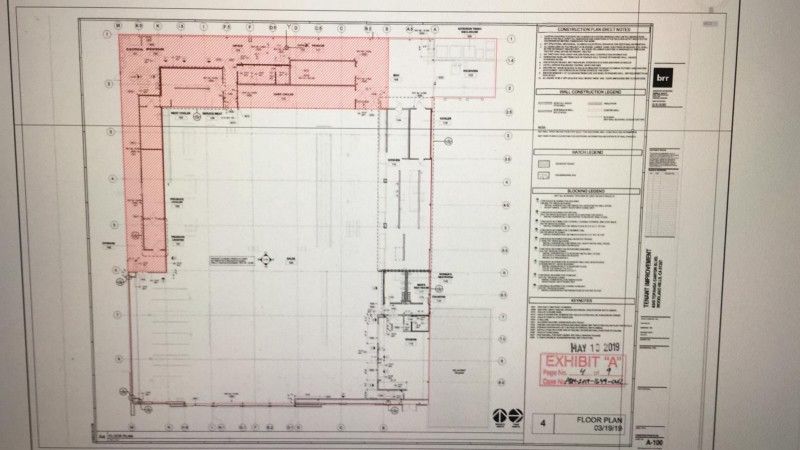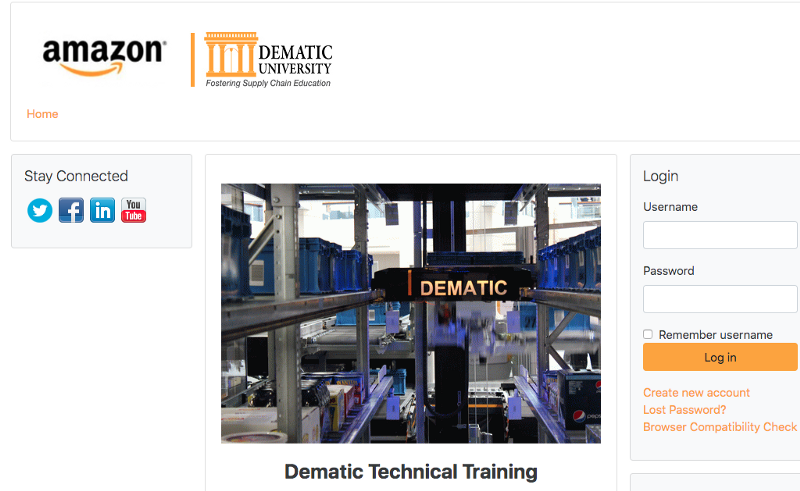 According to Marc Wulfraat, President of MWPVL International, a supply chain and logistics consultancy working on multiple microfulfillment projects for various retailers, a typical Amazon grocery delivery/pickup journey could take a counter-clockwise journey like so:
Robots start picking all the customer's items within the ambient temperature microfulfillment aisles
Manual pick from the dairy cooler, followed by meat, produce refrigerators
Manual pick less common items that may need to be sourced from the front-of-house inventory
Add in any pre-prepared food from a dedicated kitchen
Lastly, the order is marshaled to the adjacent staging area where it can be handed off to an Amazon driver or consumer for pickup
Amazon already stocks its centralized warehouses with products it knows you'll order in the near future. By hiding these microfulfillment centers inside neighborhood grocery stores at the last mile of the consumer, it can leverage that same predictive AI to proactively stock food in aisles with robotic shuttles. They can then pass off orders to workers who then add in higher-margin produce and dairy items, which usually account for the last 5% of items in an average basket. While Wulfraat says grocers can save about $3-$3.50 per order by hiring fewer employees, the real cost advantages come in the last mile of delivery, as these centers are located minutes from the end consumer. He predicts that Amazon will be able to offer 1 hour delivery/pickup windows, but it's possible that this progresses towards a matter of minutes as more purchasing data feeds the robotic shelves, ultimately driving down picking times. If that means that more produce, dairy and meat has to get pre-weighted and bundled into a new product SKU that's optimized for sub 30-minute delivery time, so be it.
Let the #grocerywars begin.
**Special thanks to interior architect Farah Mawlawi for her CAD floorplan analysis.