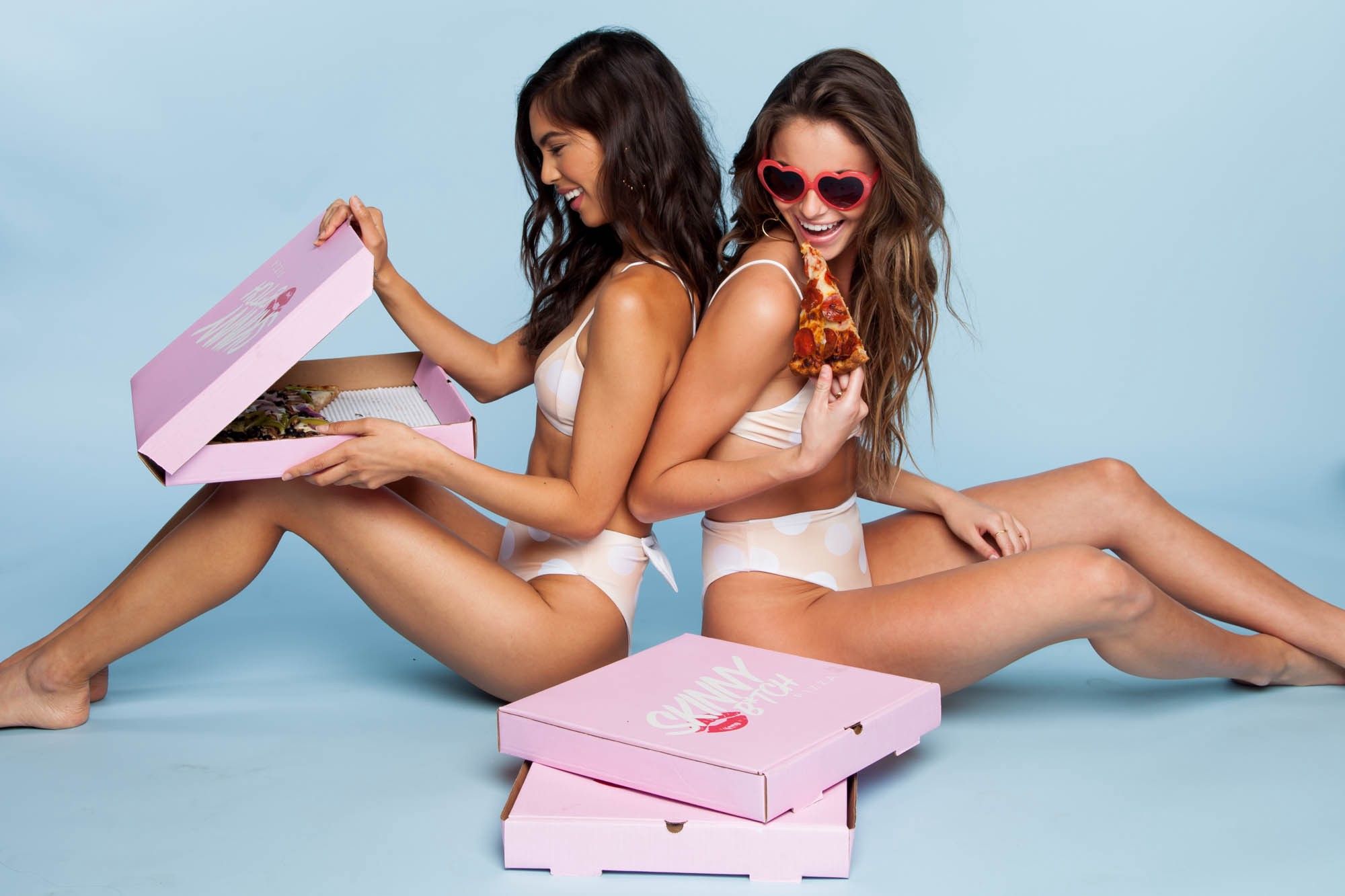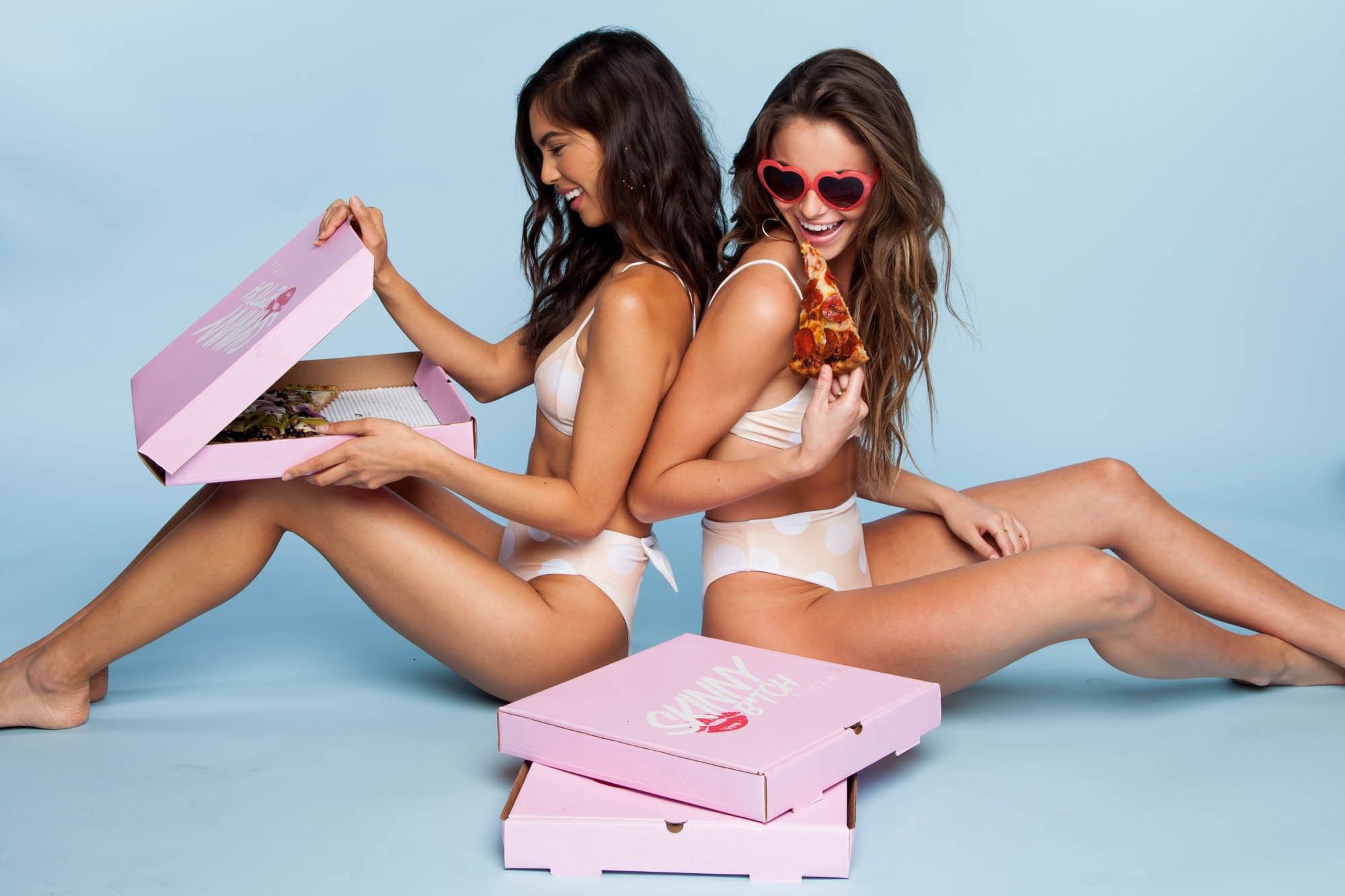 When you hear the term "restaurant group," mainstay names like Hillstone, Cheesecake Factory, and Olive Garden usher memories of some forsaken past with large dining rooms filled with hosts, servers, and booths. Amidst the global crisis, these concepts have witnessed over half of their market caps vanish overnight.
As the hospitality industry dusts itself off and races to meet our new 100% off-premise society, chains like Fatburger are seeing limited success in its tests to add virtual brands under its four walls. After bringing Hurricane Grill & Wings delivery to some of its locations, the average Fatburger location has only seen $1,000 per week in incremental revenue for the average brick and mortar location that would normally do ~$20k in sales per week.
But there's a new crop of savvy delivery-only hospitality groups and partnerships like C3 and Salted which are quickly expanding into ghost kitchens and vacant retail. Salted, which dubs itself "the restaurant group of the future," operates six "better-for-you" brands geared towards millennials out of six ghost kitchens spread across Los Angeles, Columbus, and San Francisco. In the past three months, the startup has seen its sales nearly double. Its success is indicative of the types of restaurants that will likely thrive in the new era of ghost kitchens.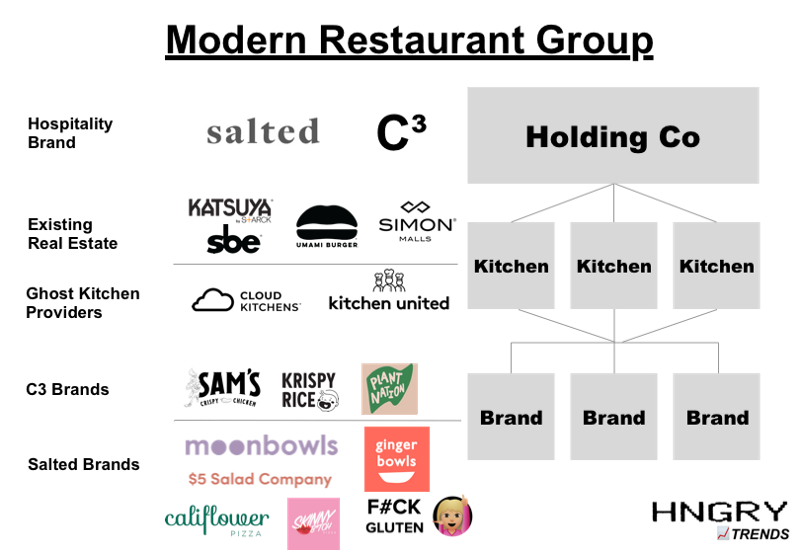 According to its website, the six-year old startup, which pivoted three years ago from online cooking school to become a virtual restaurant group, "believe[s] the most successful restaurants of the future will not be confined to the space between four walls." It takes a healthy approach to what it describes as "traditionally unhealthy foods" through its brands like "Skinny Bitch Pizza," a cauliflower crust pizza concept, to "ginger bowls" and "moonbowls" brands which describes themselves as fresh, "feel good" approaches to Korean and Chinese-inspired foods.
According to Pitchbook, the company has raised ~$5.8mm to date. Its top markets are SF, Chicago, followed by its Koreatown, LA kitchen. The company has proven it can profitably generate over $1mm per kitchen with minimal marketing.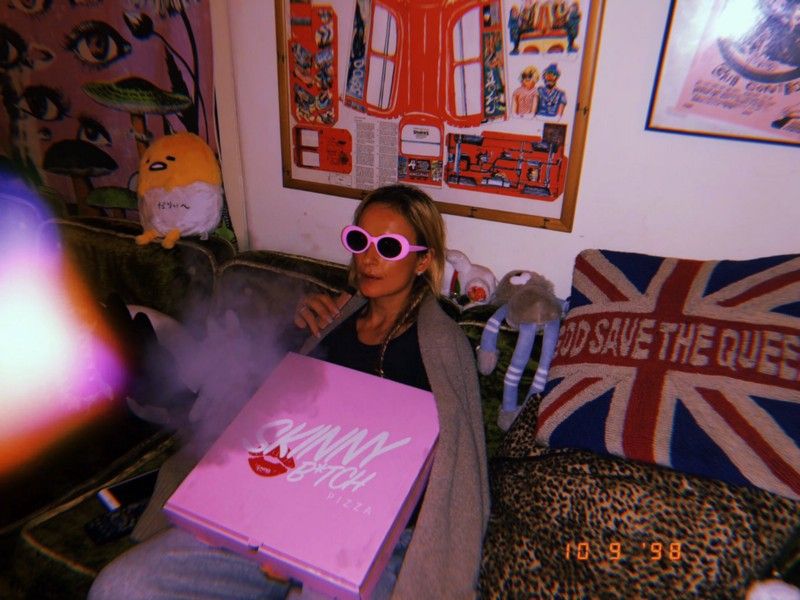 Outside of its partnership with CloudKitchens in Columbus, SF, and two LA locations, Salted operates out of Kitchen United's Chicago location in River North as well as Colony's West Los Angeles location. After receiving pushback from the local community around traffic concerns, Travis Kalanick's reputation, and sanitation, CloudKitchens failed to open its Chicago location last year. It is slated to open this quarter and will likely see Salted as a tenant despite its Kitchen United location 7 miles away. The company can get up an running in a new CloudKitchen location for $50k in less than a month.
Last December, global hospitality operator SBE Entertainment Group (sbe) first announced its C3 subsidiary, in partnership with Simon Property Group and Accor Hotels, to form an "incubator of limited service culinary brands, comprised of both new concepts and evolutions of established, highly successful full-service sbe restaurants." These concepts are prepared from existing kitchens located within sbe's restaurants and hotels such as Katsuya, Umami Burger, and Le Méridien NYC as well as vacant retail, parking lot, and storage space in Simon's malls such as King of Prussia in Pennsylvania and Lenox Square in Atlanta. Accor owns 5,000 hotels worldwide and purchased a 50% stake in sbe for $125mm in 2018.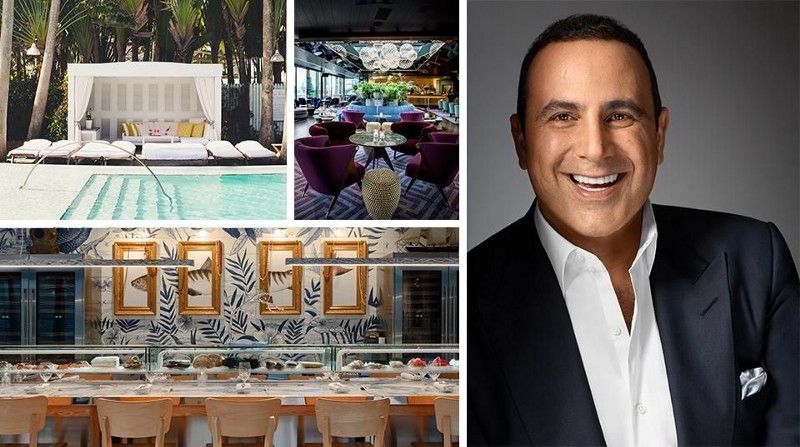 Last December, the partnership announced it would be opening a food hall in Brookfield Properties' 8-acre Manhattan West project, curating new and existing brands. The hall will occupy 35,000 square feet and is serviced by a subterranean 5,000 square foot commissary that would also double as a ghost kitchen for delivery. In February, it announced four delivery concepts: a delivery-only version of Umami Burger, Krispy Rice, Plant Nation, and Sam's Crispy Chicken. It plans to open 142 kitchens by the end of this year with a 1,000 employees and count over 250 kitchens by the end of next year with 3,000 employees.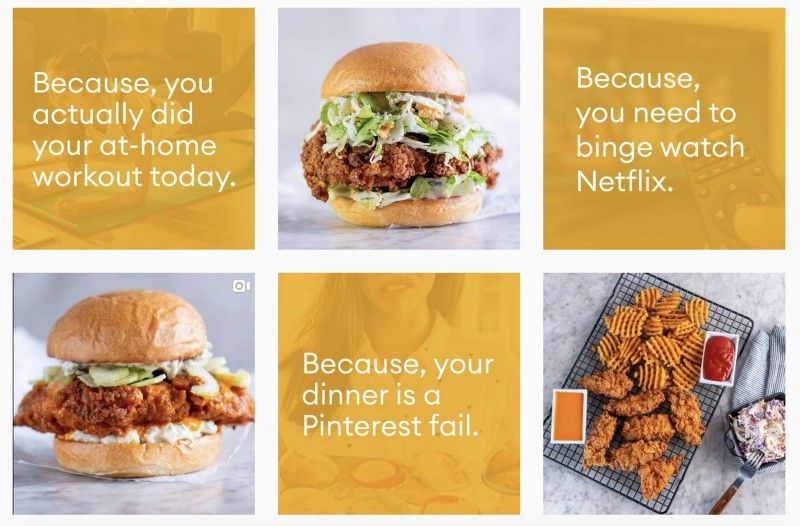 About a third of these locations will house Krispy Rice, an offshoot of Katsuya, a 13-unit sushi concept originally built in Los Angeles. Its $30 bento boxes are designed to compete against higher-end LA/NY sushi delivery like Sugarfish and is currently operating out of pre-existing Umami Burger and Katsuya locations. Sam's Crispy Chicken is a fried chicken sandwich concept that operates out of Umami Burger's locations in LA, Palo Alto, Chicago, and a forthcoming sit-down "Umami Prime" location at Le Méridien hotel in NYC. According to a job posting, Krispy Rice will also soon operate out of this same kitchen. C3 also leases CloudKitchens facilities in Long Beach and Koreatown, Los Angeles for the two brands plus Umami Burger (however, Long Beach does not serve Krispy Rice). All three concepts are also being cooked out of a vacant kitchen of sbe's Nightingale club in West Hollywood.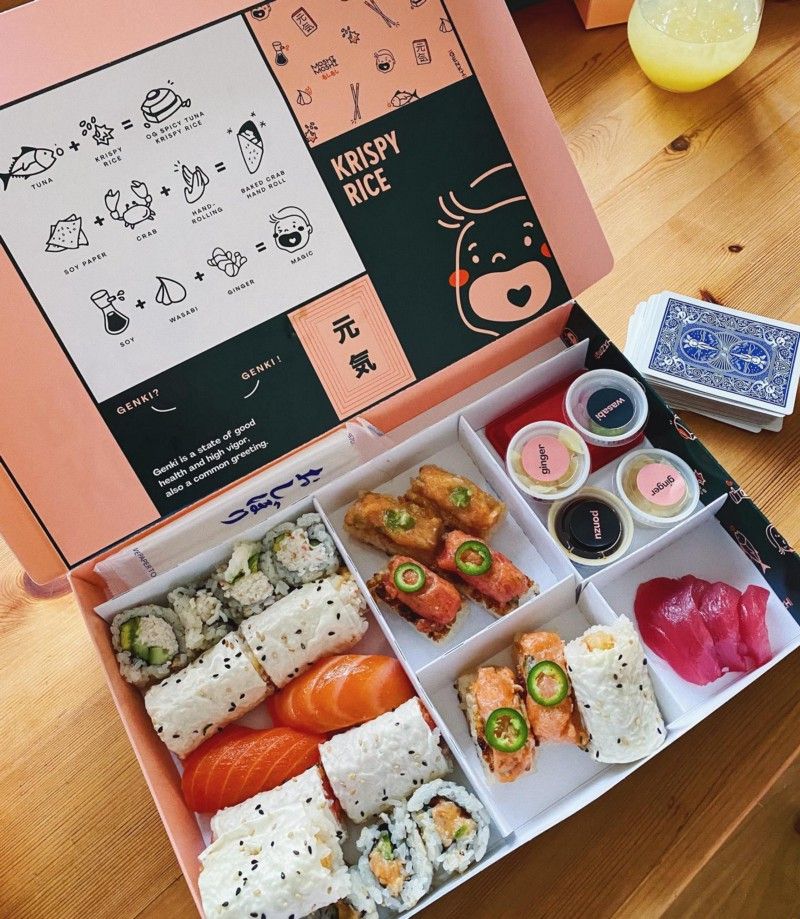 The group is also playing to the rise of plant-based meat alternatives with Sam's Quorn Chick'n Sandwiches and Plant Nation's vegan pizza featuring Impossible sausage. Similarly, Salted uses Impossible beef in its vegan avocado bulgogi bowls. According to an Instagram post from sbe's Chief Cullinary Officer, Plant Nation uses Breville's electric pizza ovens and will also feature plant-based salads, bowls, and burgers.
According to a February WSJ article, C3 cites a $60k upfront cost for each of its kitchens and aims to reach kitchen-level profitability in six months at just over a $1mm run-rate. The buildout cost would likely be much higher for any modular kitchen it would place on the back of one of Simon's parking lots.
The first wave of independent ghost kitchen operators have already left the building in tears. To turn a profit in a ghost kitchen, it's clear that one must master social media and brand building. Expect to see more of these restaurant groups of the future alongside large QSRs like Wendy's and Chick-fil-A at a ghost kitchen, or mall parking lot, near you.