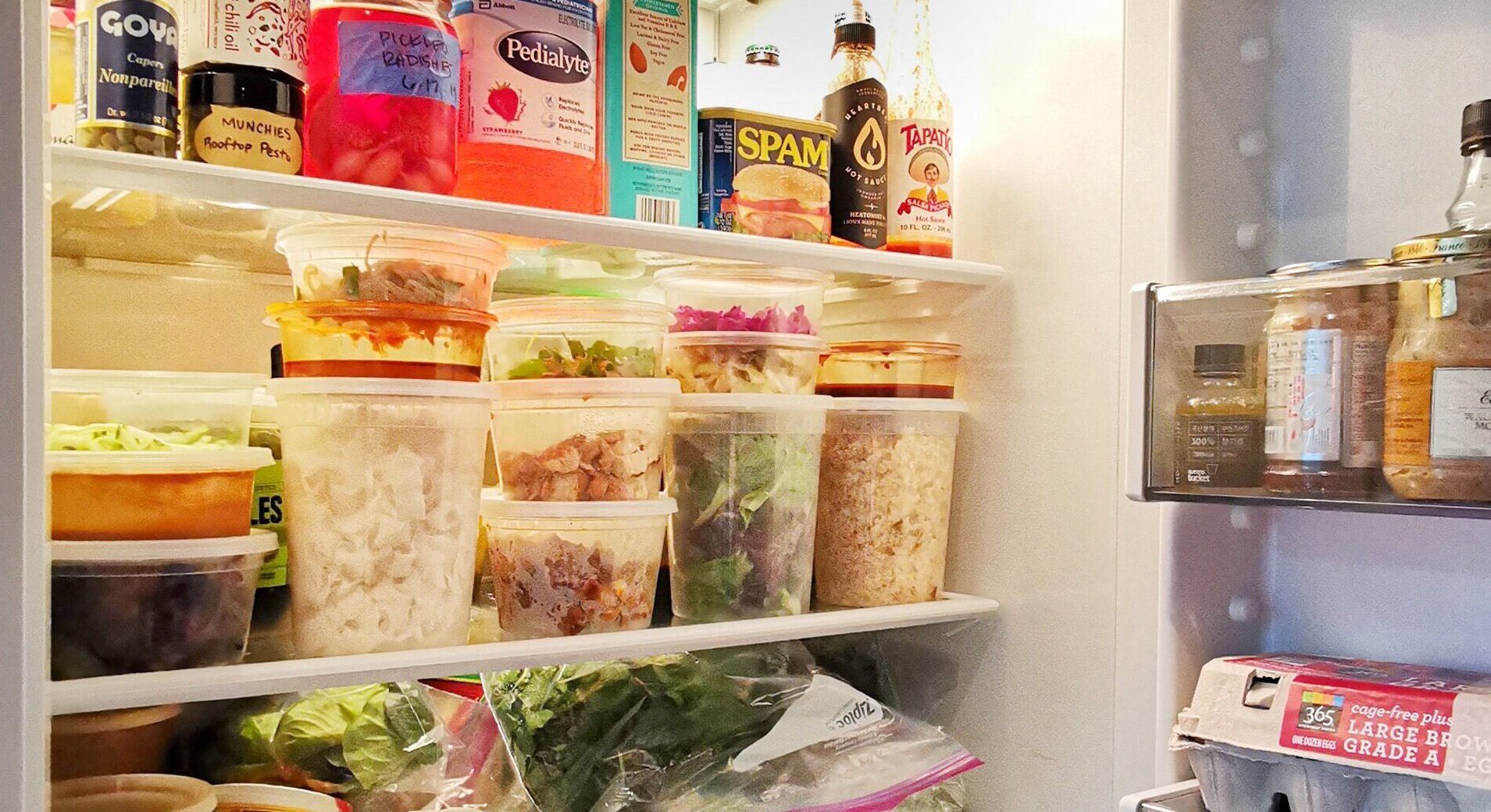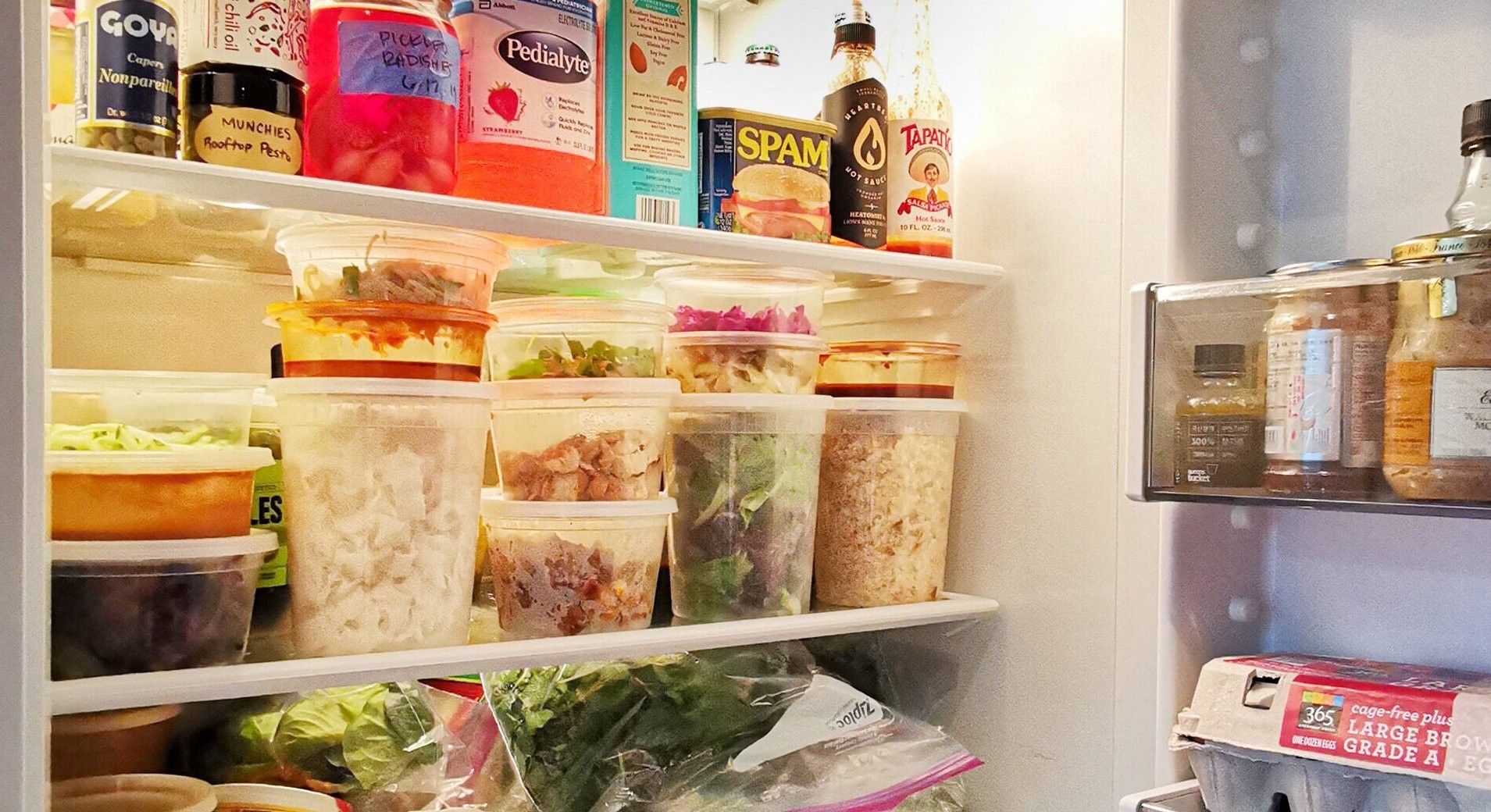 Yong Zhao has been preparing his team for Coronavirus for weeks now, even securing face masks. A Chinese immigrant from Panjin, just northeast of Beijing, he's been closely studying the virus, building a playbook for his modern NYC-based fast casual Chinese restaurant, junzi kitchen.
"I'm from China so I pay attention to what's happening in China," said Zhao, who admits that the US government largely ignored the threat. "We know if that happens in New York, it will go through the same trajectory."
The four-unit chain was founded in 2015 by three Yale graduate students and has been profiled in the New York Times on numerous occasions for its innovative approach to the cuisine as well as its utilization of Zuul, the city's first ghost kitchen. Its name translates to a person of honesty, empathy and curiosity, values the world certainly needs at this very moment. Zhao outlined four phases of the virus through what he's seen back home.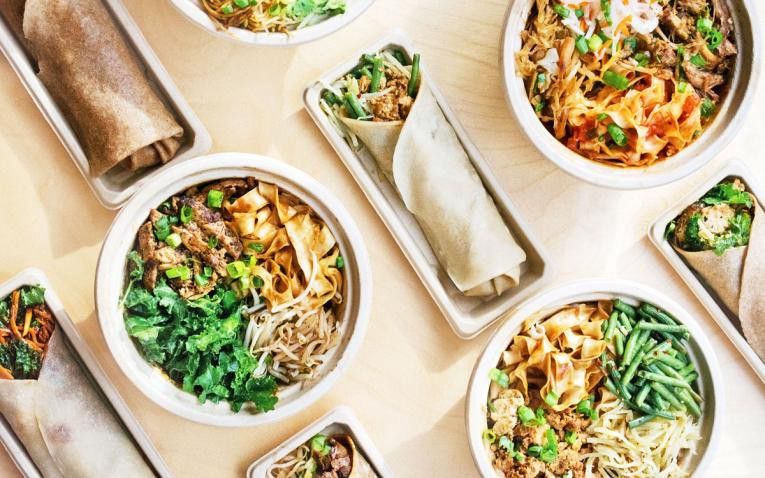 Phase 1 (Jan-March): The virus is a remote idea with racist connotations tied to China. Americans, especially New Yorkers, react by avoiding Chinese restaurants.
Phase 2 (last week): Some cases start to emerge from various office buildings in NYC, more companies start to put in place work-from-home mandates, restaurants experience less traffic. People start to pay attention.
Phase 3 (now): Restaurants are forced to 100% off-premise takeout/delivery. There is a looming possibility of a total lockdown.
Phase 4: Strict lockdown, no delivery/takeout.
As soon as restaurants were forced to shut down their front-of-house, junzi was prepared to launch its new delivery/takeout-only menu composed of select items that have lower food and labor costs, slashing items like beef and sauces containing egg and tomato. In addition, the new menu contains family meals ranging from 3–10 servings for an average cost of $10/meal. These come with rice or noodles; firecracker chicken, scallion chicken, or tofu; two stir-fries, two fresh vegetables, choice of junzi's own sauces and garnish. It also sells proteins and its homemade sauces by the pint, and recommends adding your own soy-marinated egg and chili oil to spice it up. The team plans to start live streaming on Twitch and TikTok to provide cooking tips on what to make in your fridge- junzi sourced or not.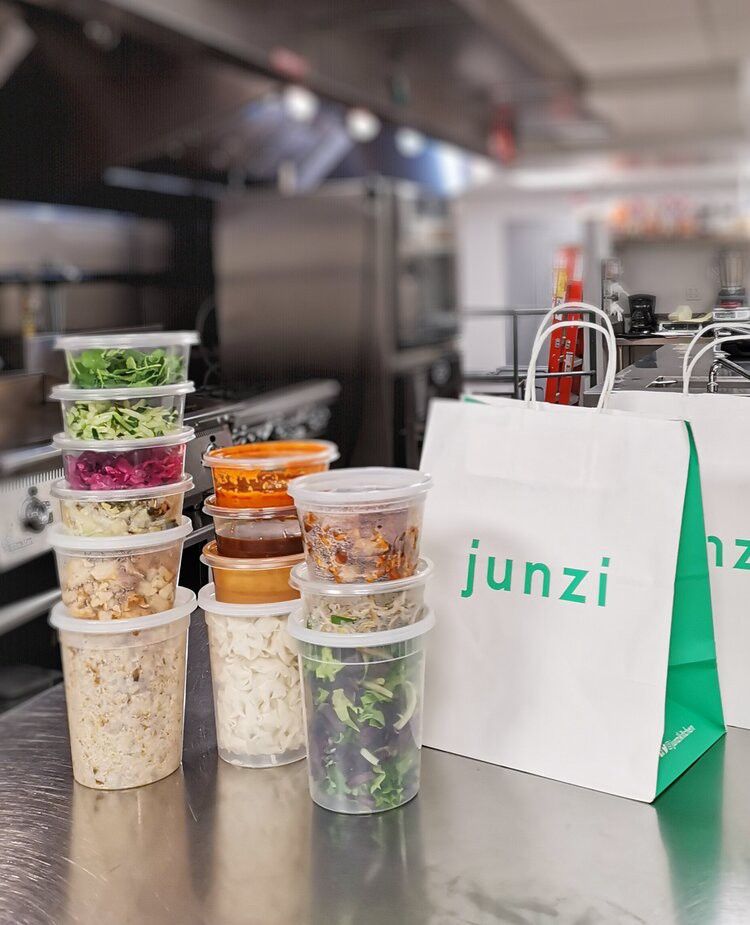 While its locations in Bryant Park, Morningside Heights, Greenwich Village, and New Haven remain open for pickup/delivery, junzi's delivery-only ghost kitchen at Zuul in Soho has closed. Zhao explained that most of the business was coming from FiDi workers and the wealthy residents nearby who have fled to their second homes outside the city.
"Our customer changed, so we have to find them again," he said. Young professionals or students who crave healthy Chinese food have been replaced by families stuck at home with their kids. "We have to pivot our offering to those customers."
Before closing, delivery was 20–30 percent of junzi's business. Now, it hopes that it can leverage it to get back to 50% of in-store sales. If phase 4 hits, junzi is prepared to go into hibernation mode or raise more capital. The latter scenario would be to capitalize on the opportunity to invest in even further-distressed local mom-and-pop Chinese restaurants that it has been looking to convert into junzi-branded satellite ghost kitchens in suburban strip malls. HNGRY recently wrote about another high profile startup, Food Truck Inc, looking to tap into a similar suburban customer with few delivery options available.
In the meantime, junzi is doing its best to preserve its staff during a time where most restaurants are faced with sudden closures. It's considering sending some of its workers to work in grocery stores, which have witnessed an unprecedented boom, or potentially help them find jobs preparing food for public meal programs.
"In the scenario of despair, especially in the restaurant business, we see hope from different angles," said Zhao. "We want to do our best to help our community, from our employees to our customers. You can stop people from going out but you can't stop them from eating. You got to think of a new way, that's what we are trying to do. Be optimistic."