How plant-based mood management is the future of big CPG and pharma
November 14, 2019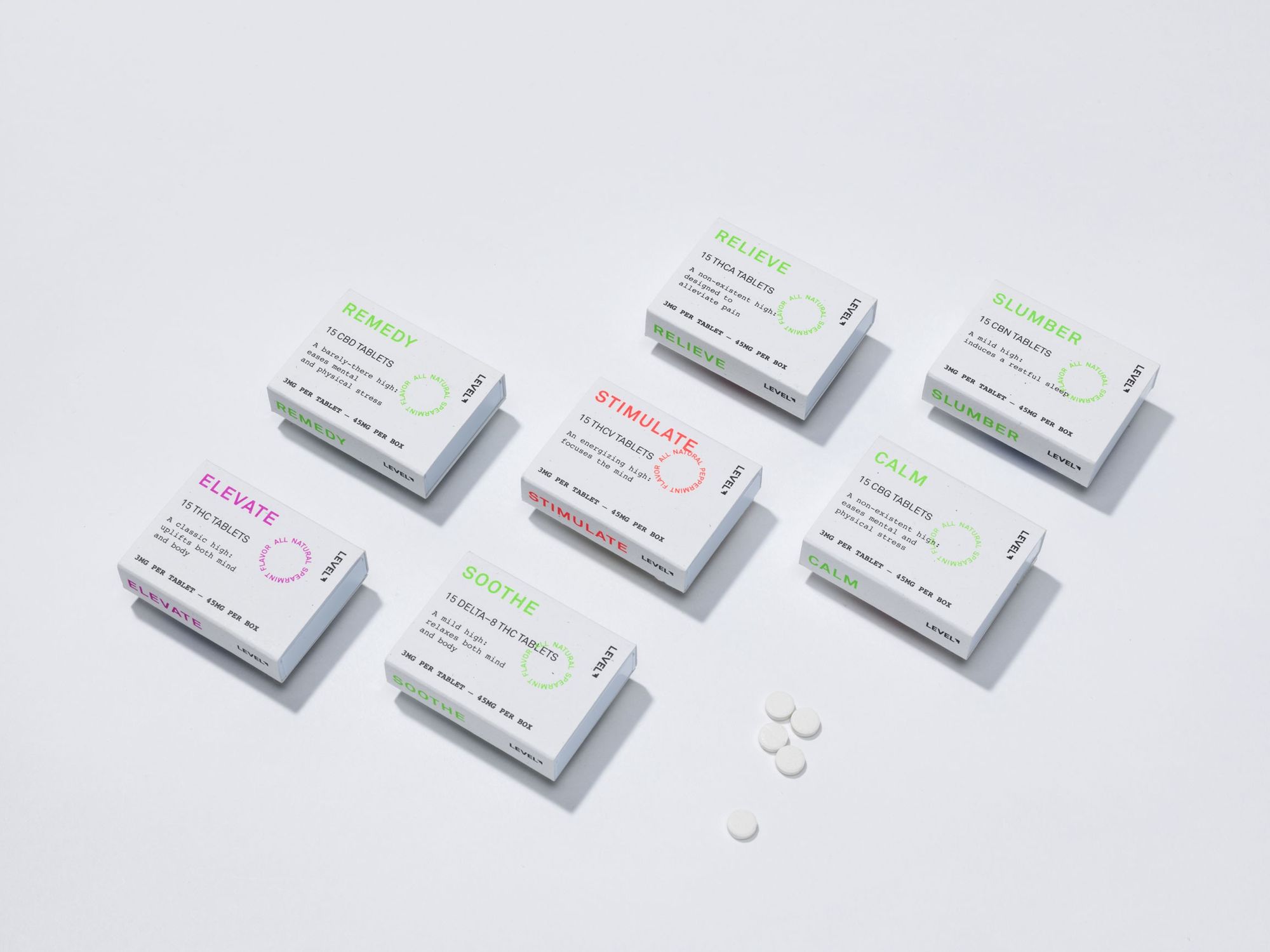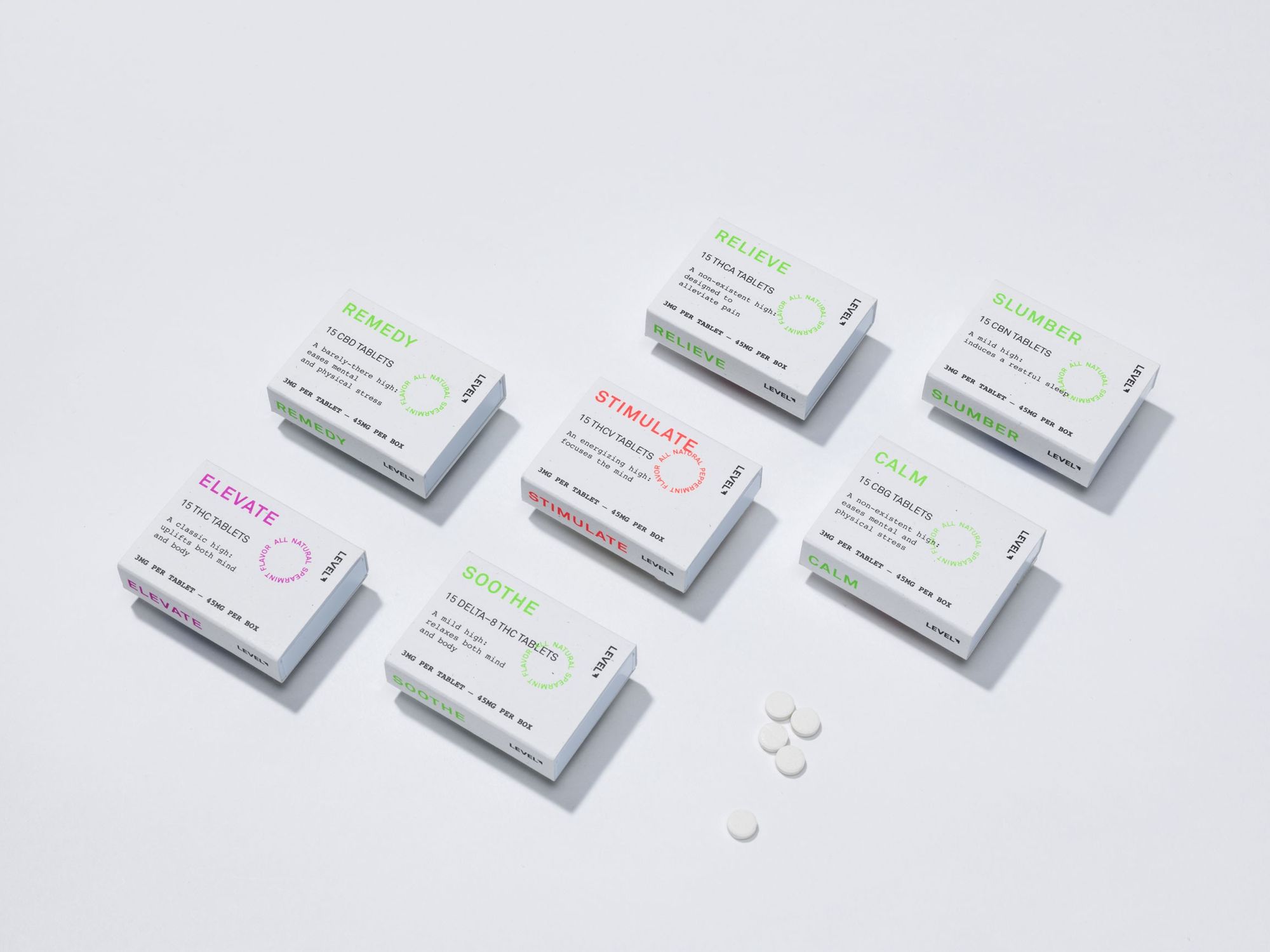 There's a new term being coined internally within the boardrooms of big alcohol and cannabis conglomerates– "mood management." No longer is alcohol stuck as a social stimulant in the form of beer, wine, or spirits; it can now leverage natural cannabinoids from marijuana to formulate a portfolio of mood states in liquid, vape, or cosmetic form. Cannabis analytics platform BDS Analytics has already tracked 286 unique moods used in various cannabis products from legal dispensaries and we're just getting started. Some of these newer states can help suppress appetite, cure hangovers, or create alternative sources of energy beyond caffeine without any psychoactive side-effects of traditional delta-9 THC.
In its past three quarterly filings, HEXO, a publicly traded Canadian cannabis producer who has partnered with Molson Coors for its beverages, has repeatedly outlined key mood states it plans to serve across multiple form factors:
Sleep — to relax and quiet the mind
Sport — to be active and energetic, recover quicker and reduce inflammation
Focus — to be alert, concentrated and more productive
Diet — to help curb desire for food
Sex — to bring intimacy and arousal
Fun — to enjoy social gatherings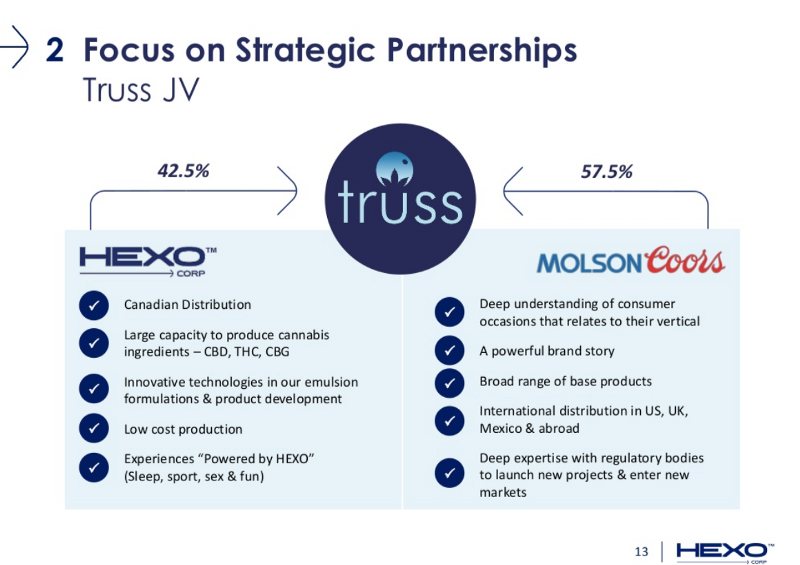 Canopy Growth, which is partially owned by Constellation Brands (Corona, Modelo, Pacifico, etc.), wrote the following in its last two earnings reports:
"We believe cannabis-based beverages can be tailored to meet specific outcomes across a variety of consumption occasions, while avoiding such things as weight gain, "hangover" effects, and interactions with traditional pharmaceutical medications. Given this, cannabis-based beverages could serve as a disruptive alternative to traditional alcohol beverages."
Occasions are another term that the alcohol industry has used to measure its ability to pair specific beverages with societal rituals. Lighter lagers might target consumers looking to relax at home after a long day of work whereas IPAs and hoppier beers are brewed for a meal occasion. Canopy's acquisition of BioSteel sports drinks last month is a testament to the opportunity for CBD in sport occasions to reduce inflammation.
Mood outcomes are achieved through proper cannabinoid doses and formulations. For example, Dosist's popular vape products use a ratio of 10:1 THC:CBD to create a state of arousal and an inverted 1:10 THC:CBD ratio to create a state of calm. Beyond these two common cannabinoids are 68 other unique cannabinoids that have yet to be fully explored as base ingredients in the recreational market.
One startup, LEVEL, is on a mission to untap the power of these rarer cannabinoids through products such as sublingual (under the tongue) tablets, gum, and Pax pods to create unique experiences. While many consumers have reported negative first-time experiences with cannabis, like the most recent story of athlete Dion Waiters' mid-flight edible panic attack, LEVEL believes that there's something for everyone. Whereas traditional edibles convert traditional THC into a potent 11-hydroxy compound in the liver that's 5x more potent than its original state, 3mg sublingual tablets are ingested directly into the bloodstream and are felt within 15 minutes. Check out a segment about dosing below from HNGRY's latest episode, #futureofalcohol.
"Part of the amazing beauty of cannabis– and something that we love about the ability to pioneer– is there are so many cannabinoids that we can look at with so many different ratios and formulations that we can find something for everyone," explained LEVEL CEO Chris Emerson, Ph.D. "You don't have to get high from cannabis, at all. It can address all these other things for you. It's crazy exciting but it's also really challenging."
Take, for example, LEVEL's Stimulate sublingual tablets that are 1mg THC : 1mg THCV : 1mg CBG (disclosure: as of two weeks ago I have been consuming these daily). The company knew through empirical evidence of a decade-long breeding program conducted by GW Pharmaceuticals that THCV has a stimulating effect and is an appetite suppressant. In certain forms, it has a de-focused frenetic energy to it. That's where LEVEL comes in and adds CBG (Cannabigerol) and traditional delta-9 THC to dial in the experience.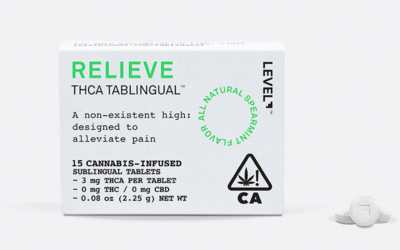 Emerson believes that after they introduce edibles and beverages to the masses, big CPG and alcohol companies will shift towards more targeted delivery methods like tablets and patches. In its next iteration, Stimulate will remove the traditional THC found in its tablets and take shape as a gum with 4mg THCV and 1mg CBG. Its goal is to help focus the mind. "I don't need to have a cup of coffee in the afternoon because I take a piece of gum and I'm good for an hour and a half," explained Emerson. "We get to put it on the market and the market gets to decide if it agrees with what our thesis is. Then it's a feedback cycle and we iterate."
According to Emerson, while there's been 25–30k peer reviews on THC in test tubes, there's been very little clinical data from double blind or observational trials. LEVEL has addressed the lack of research by building a network of nurse practitioners to gather feedback from geriatrics as well as epilepsy and cancer patients. He is optimistic that with further legalization and private industry investment that cannabinoid research will become more accessible.
"This whole thesis of effects-based cannabis, that's all it is. It's a thesis. We have to prove that this thesis is going to work in a consumer market," he explained.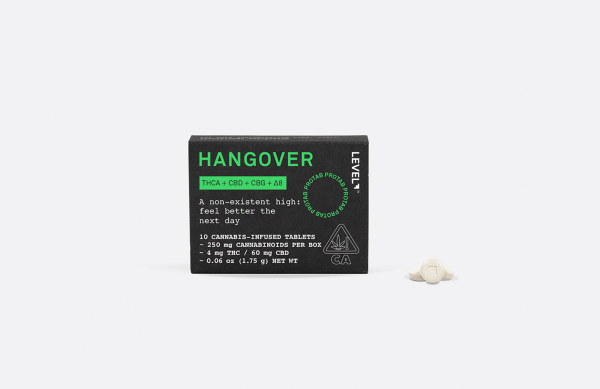 While many retailers like Wallgreens are jumping on the CBD bandwagon today, Emerson believes that this is just the early innings towards a much more sophisticated landscape of tailored cannabinoid formulations. He described his vision for the company as a future scenario where you may wake up to a hangover and stroll into your local pharmacy:
"On the shelves you got Tylenol, Advil, and then you have a LEVEL protab (25mg tablets). It's some formulation that is not necessarily psychoactive but really can alleviate the pain you're having through a plant-based medicine that's non-toxic, that's been produced and manufactured correctly, and leaves a very small footprint. I'm not talking about CBD, I'm talking about a unique formulation of cannabinoids that you access from the plant."
As far as timeline for this future, Emerson said "it's still just leaving the tee."