Garage to Table: The Next Wave of Urban, Delivery-Only Kitchens
December 19, 2019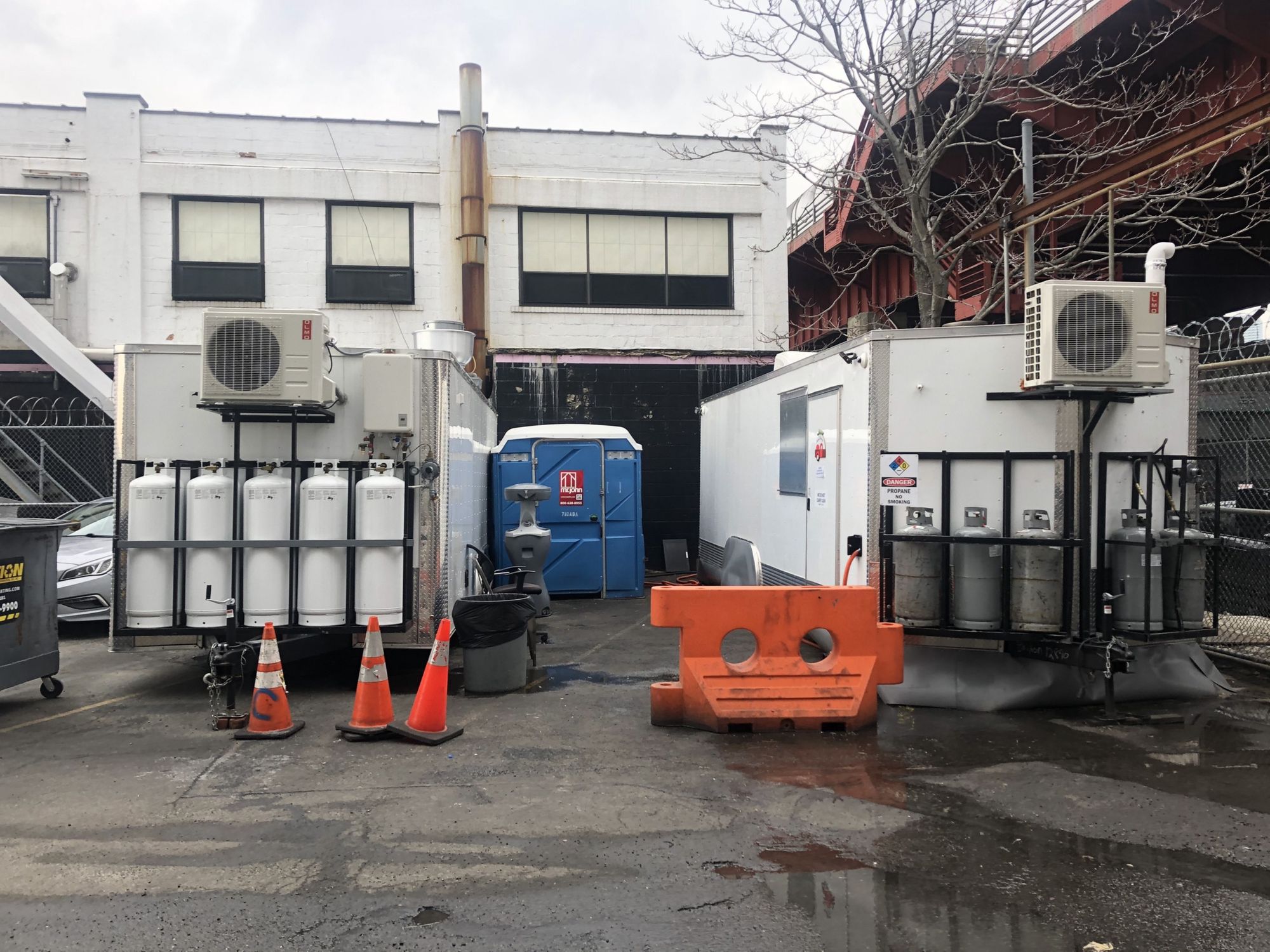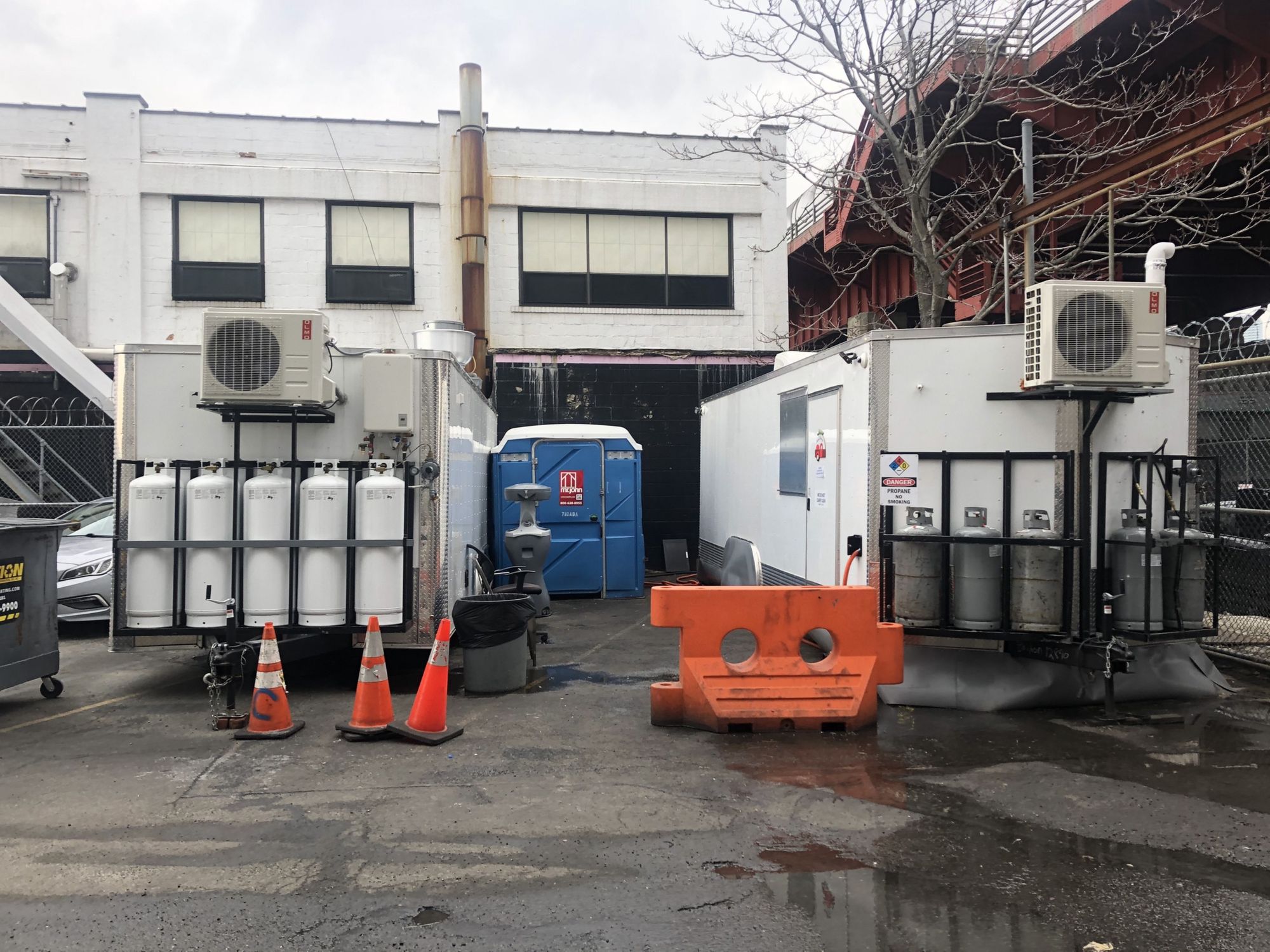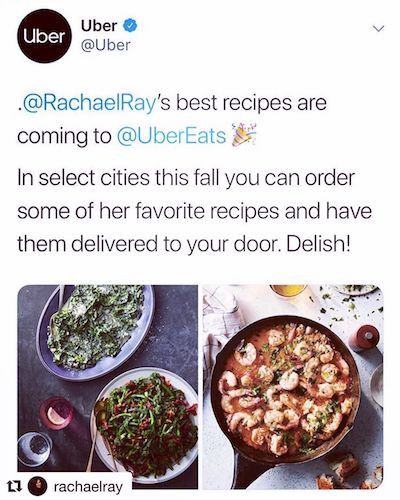 If you were one of the handful of New Yorkers to order from Rachael Ray's delivery-only restaurant on UberEats featuring recipes from her latest cookbook, there's a chance your meal was cooked inside of a windowless trailer pictured above. These kitchens are part of a larger network operated by a company called REEF Technology, a new unicorn startup backed with $800mm-$1bn of debt and equity from SoftBank's Vision Fund and the United Arab Emirates sovereign wealth fund.
Urban industrialists are looking at the future of cities and asking: what happens to parking lots when we have shared autonomous vehicles? Today, the best answer seems to be to turn them into sites for delivery-only modular kitchens.
Both CloudKitchens and REEF are taking separate approaches towards capitalizing on this opportunity. REEF's stated mission is to "transform parking facilities into multipurpose hubs for the on-demand economy." It claims that one day, these hubs could house everything from bike/scooter rentals to electric vehicle charging stations to designated rideshare pickup areas. Today, it is starting with REEF KITCHENS, a network of kitchen trailers that sit on top of existing parking spaces with hopes of improving net operating income for parking lot owners. The premise is comparable to UK-based Deliveroo's Editions, which partners with restaurateurs to operate prefabricated kitchens in urban areas with unmet supply of delivery options. The company received $575mm from Amazon earlier this year.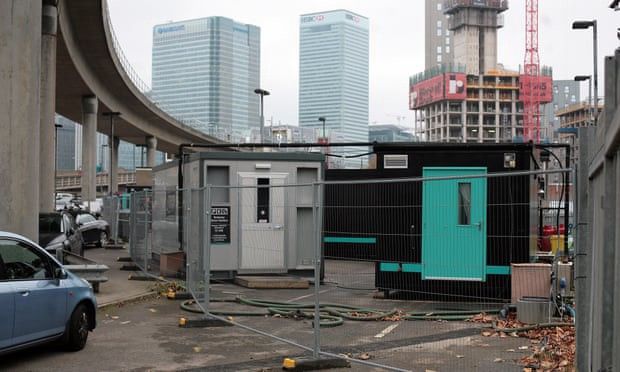 Unlike CloudKitchens, which purchases parking garages and warehouses to build out its CloudKitchen hubs, REEF does not own the dirt beneath its modular kitchens. Rather, it has used its funds to roll up parking lot management companies like Impark and Citizens Parking, layering on its monetization technology like pay-by-app or license plate scanning to improve efficiency. The company is now the largest parking lot operator in North America, boasting inventory of 1.3 million spaces across 4,500 locations.
In October, REEF gained more press for providing the kitchen infrastructure and operations for Rachael Ray's virtual restaurant popup collaboration with Uber Eats in addition to three other in-house brands: Wings & Things, Burger Bytes, and American Eclectic Burger. Hungry to learn more, I looked up the addresses for its two NYC-based sites in Manhattan and Long Island City and decided to pay a visit before the popup ends this year.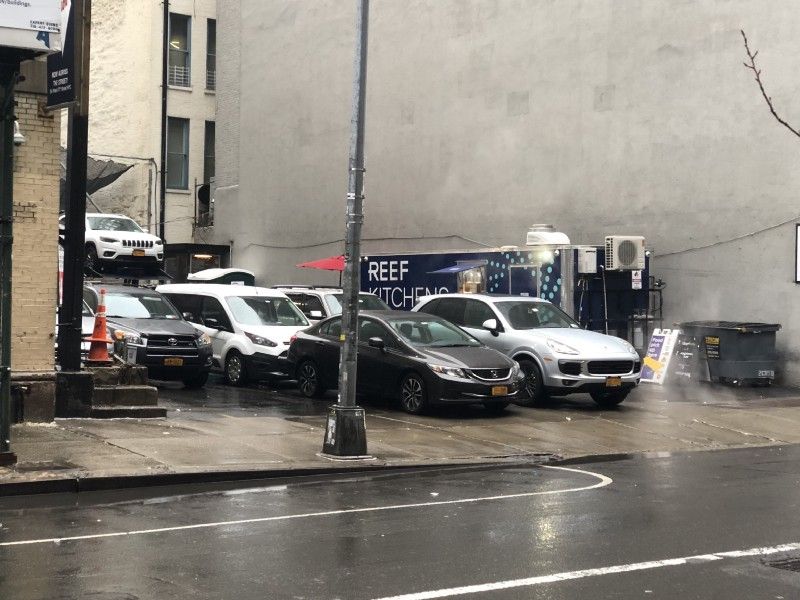 The first stop was to an Impark site located in Chelsea at 41 W 17th St. The trailer was branded to draw attention, but like many other virtual concepts, I was not met with much enthusiasm when I approached its window, asking to place a pickup order. Sandwiching the trailer is a dumpster with a sign that reads "food pick up here" on one side and a lone bench on the other. The trailer occupies the space of roughly four traditional parking spaces.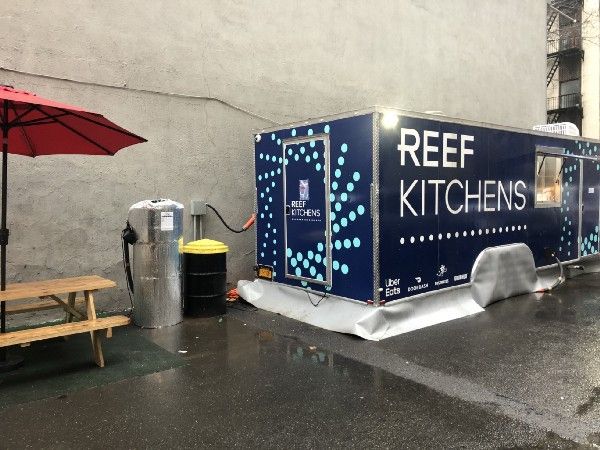 The second stop was to a much more clandestine area in Long Island City, directly underneath the Pulaski Bridge that connects Brooklyn's Greenpoint neighborhood. There, two windowless trailers nestled an oversized porta potty (pictured at the top of the story). Only one of the trailers was operational, while the other served as food storage. I was graciously allowed inside this time and was handed printed menus for REEF's burger and wing brands.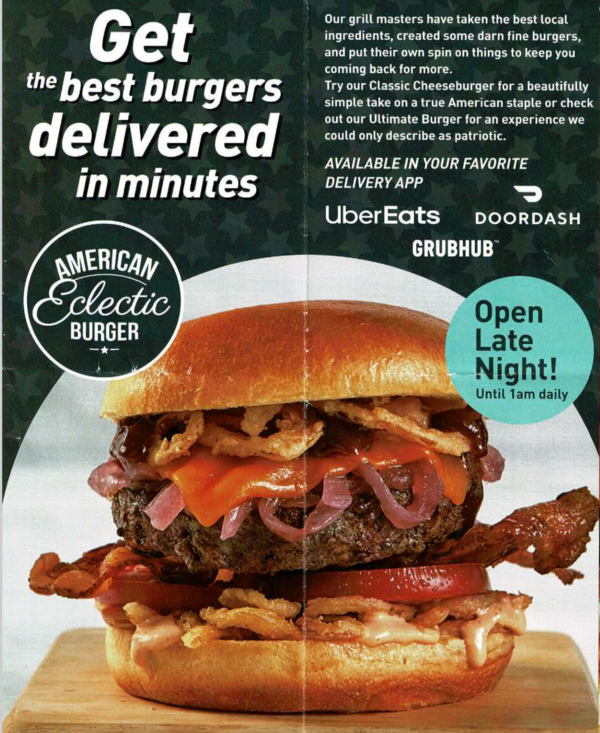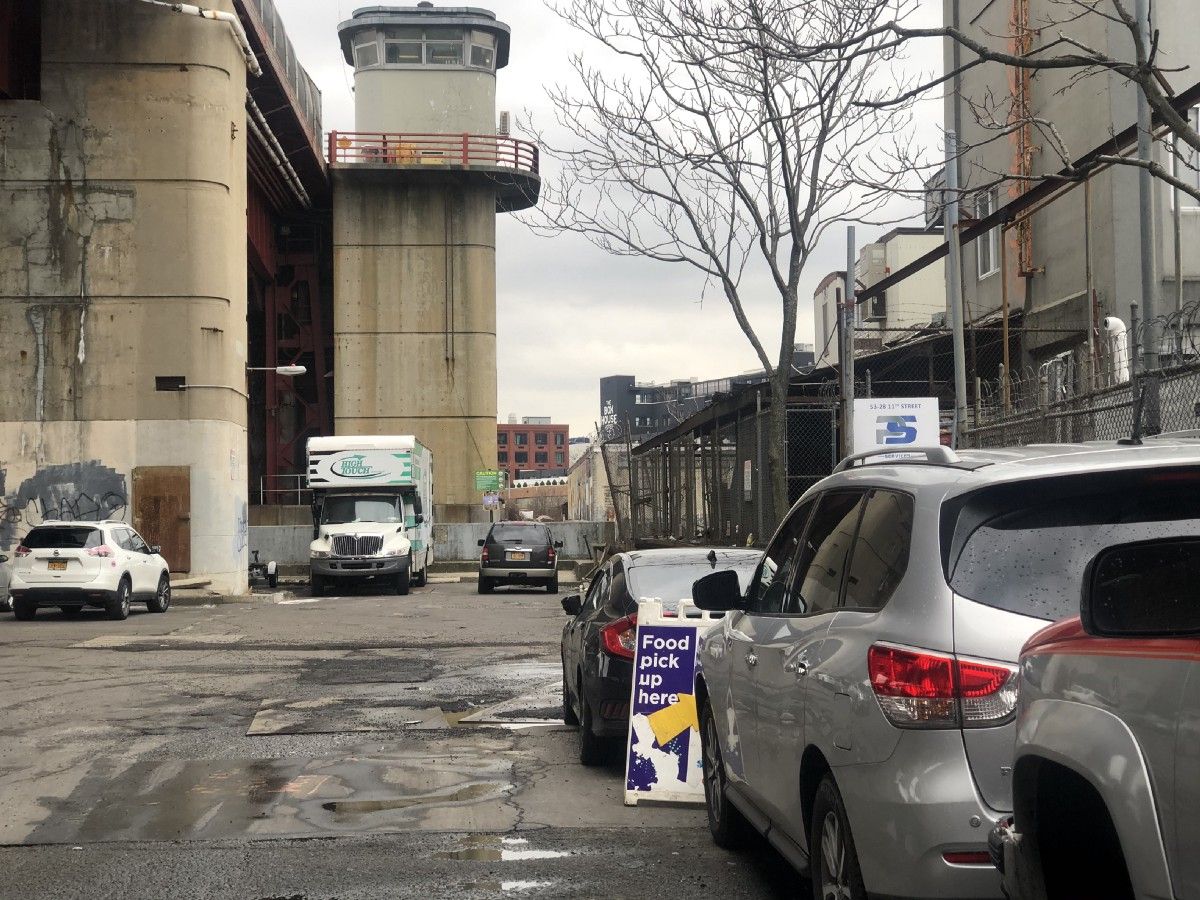 Like any traditional restaurant retail location, a restaurateur must think about upfront capital costs, margin structure and payback period. I made some baseline assumptions to better understand the economics behind each site.
Average order: $10 (excluding fees)
-30% Uber/third-party platform fee
-30% restaurant food cost
-30% restaurant labor cost
Other overhead:
-Rent ($1,500/mo+)
-Utilities
-Marketing
Maybe it can negotiate its platform fee a few percentage points and lower labor a bit due its lack of front-of-house but REEF still employs 2–3 kitchen staff at any given time during its daily operating hours from 11am-2am. During the week, each parking space has a day rate of $55 and $25 during the weekend for a combined parking income of $1,500. This would be the minimum amount of rent lot owners would be able to charge REEF. Before we account for rent, utilities, and other overhead, each box operates at a 10% gross margin. To say they operate at a 5% net profit would be a generous assumption, so let's use that figure.
To payback its upfront investment in the trailer and equipment in three years at a 5% net profit, HNGRY estimates that REEF would have to do ~67,000 orders per year at a $10 average order. That's 12 orders per hour from 11am-2am every single day per location. This isn't a farfetched figure, but far from reality today. During my visit to Chelsea, I only saw one order go out during peak lunch hour and during my visit to the other at a similar lunch time, no orders were being prepared at all. According to a kitchen staff member in Long Island City, the evening volume is much higher due to nearby industrial workers ordering during their night shifts.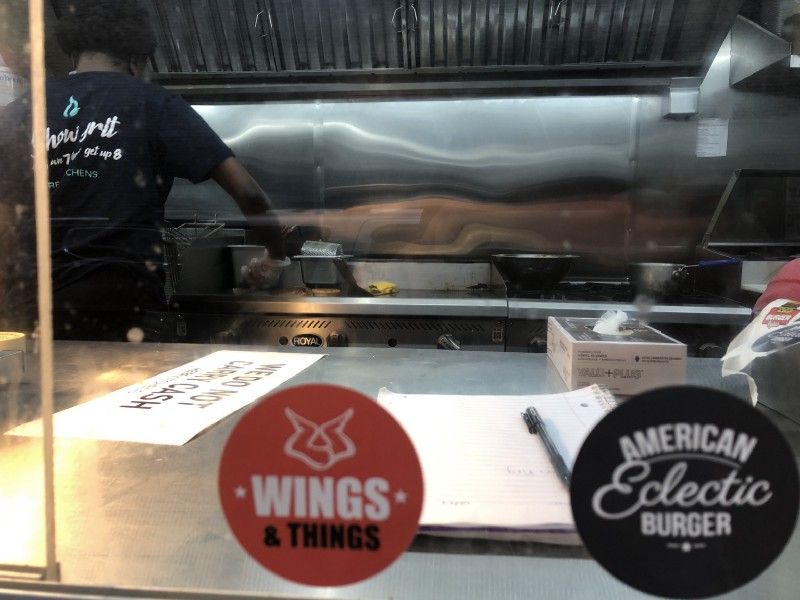 CloudKitchens has yet to build any of its subterranean kitchens located in former parking garages and retail stores like its NYC acquisitions in Times Square and Tribeca (376 Broadway and 66 Leonard), but runs a dedicated pre-fabrication facility in northern California to expedite the buildout of these sites. Unlike REEF's singular trailers, these subterranean warehouses could house dozens of kitchens in spaces as large as 16,000 square feet. In 2012, Ashkenazy Acquistion Corp purchased the ground level, cellar, and basement of 66 Leonard for $6mm and sold the two subterranean parcels to CloudKitchens last year for $10.5mm, keeping the prime retail space for itself. The space was originally designed as a garage, but was never able to get a cut out to Church Street. Instead, it sat vacant for years, housing an empty basement and a subterranean kitchen above for a Jean Georges soba restaurant. As part of the negotiations, CloudKitchens agreed to install its own elevator to shuttle food from the two floors up to the street level where bikers will pick up orders.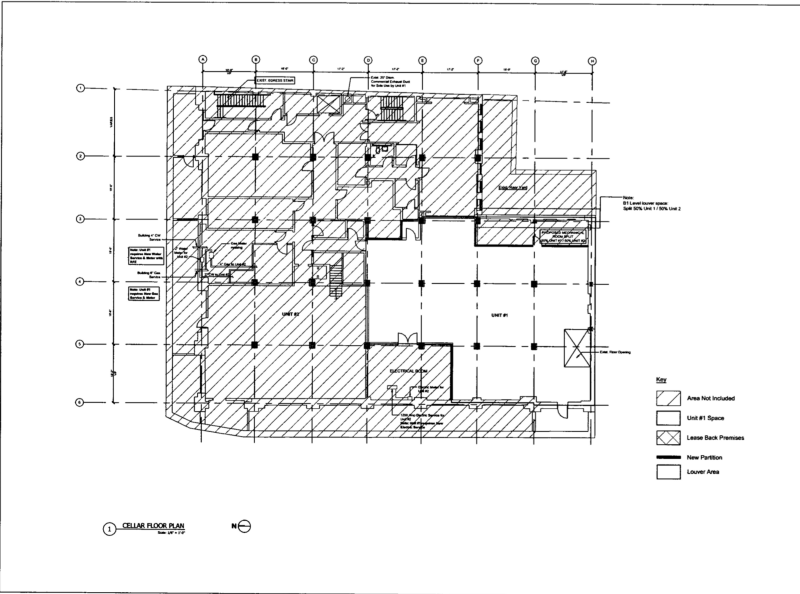 REEF may prove to be SoftBank's next WeWork, managing rather than actually owning any property, dreaming up whatever schemes it can to improve net operating income for its landlords. Until we have self driving Uber pools and apartments void of kitchens, they're probably best off maintaining their properties as traditional parking lots in the meantime…