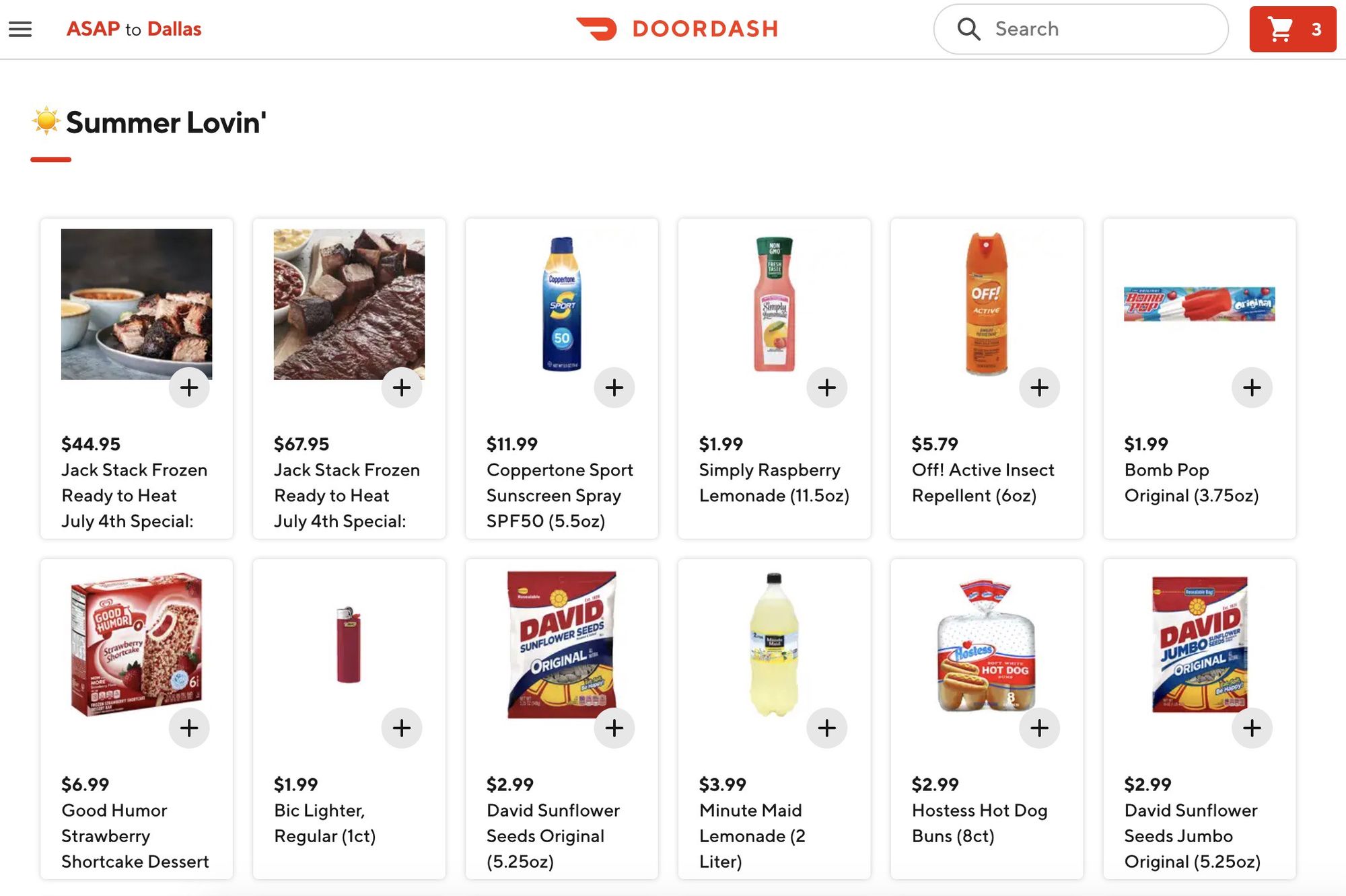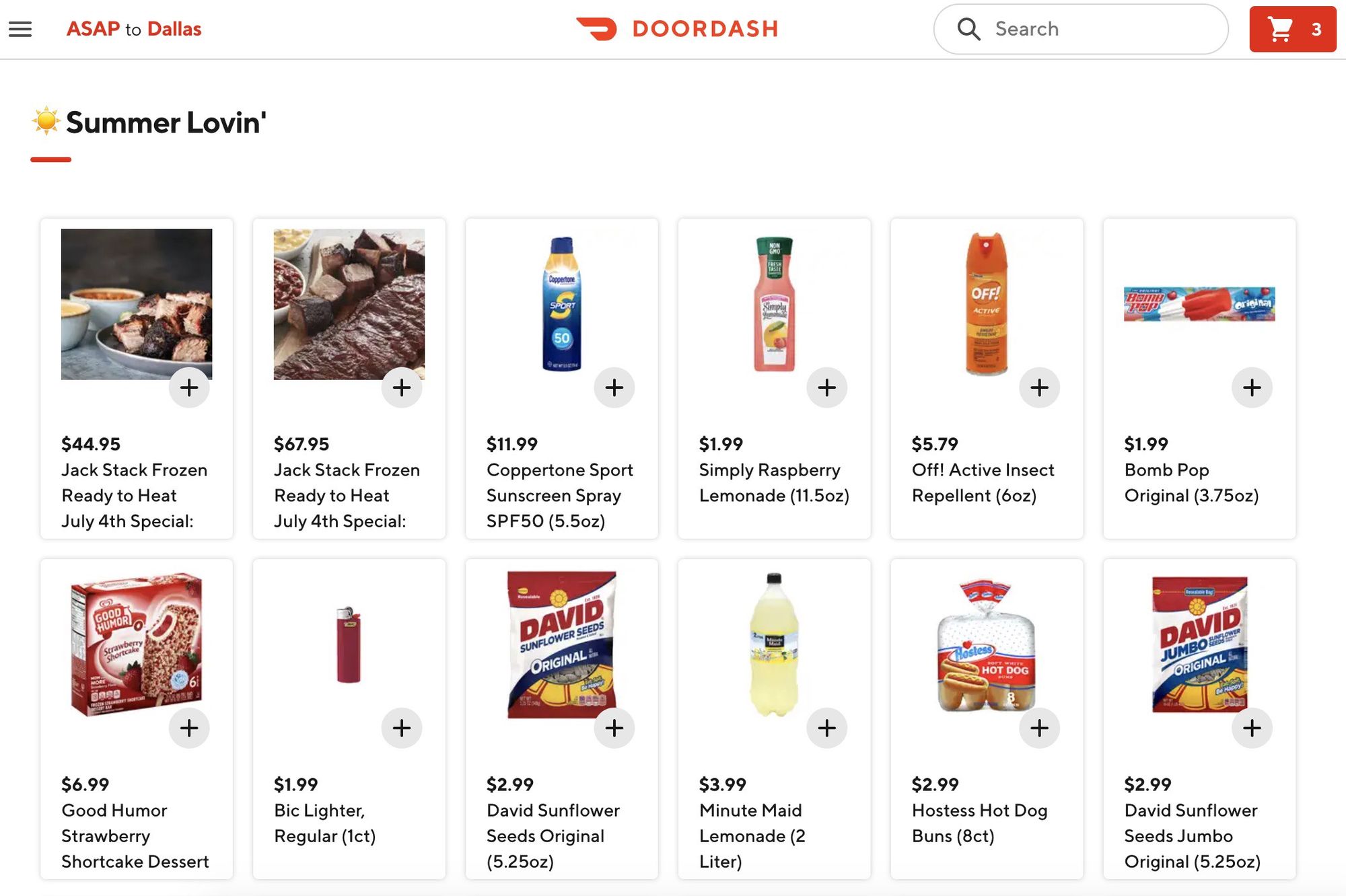 While the last decade has seen "food away from home" (restaurants, bars, delivery, etc.) surpass "food at home" (grocery, convenience stores), the trend has strongly reversed over the past four months. Compared to May 2019, restaurants and drinking places experienced a 39% decline in May 2020 while food and beverage stores saw a 15% increase in sales over the same period.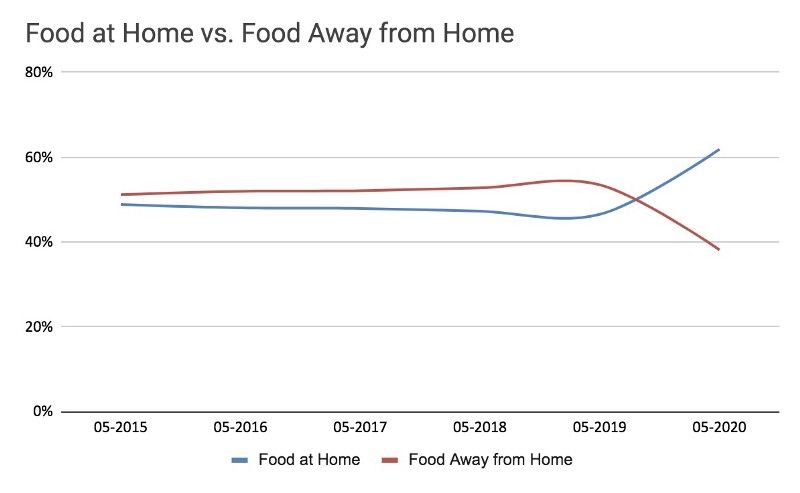 Delivery marketplaces have addressed this by partnering with various chain convenience stores. While Postmates has added gas stations, liquor and convenience retailers to its platform like Shell, Duane Reade, and 7-Eleven over the past five years, DoorDash announced its partnerships with 7-Eleven, Wawa, Casey's General Store, and CircleK in April. But the company left out one key detail: amidst the 1,800+ c-stores it now aggregates are a small handful of locations that are actually their own "dark store" warehouses sold under "The Convenience Store" brand, promising free delivery of over 2,000 items in less than 30 minutes. The initiative is part of a business unit it calls DoorDash Essentials, its "big bet to bring our customers everything they need at home — not just restaurant food — to their doors as fast as possible," according to its job listings.
"Dark stores" are a term for retail grocery stores whose sole purpose is the fulfillment of pickup and delivery orders. They are typically located at the last few miles of the customer, are smaller than a typical grocery store, and stock a lower variety of products in exchange for sub-hour delivery times. On one extreme are Yandex's 1,600sqft dark stores in Moscow that can deliver dry noodles and pasta sauce in less than fifteen minutes. On the other are the unopened Amazon-branded grocery stores in Southern California that range from 20,000–40,000 sqft that are solely picking groceries for delivery customers. According to Chain Store Age, the average consumer made 2.3 trips to a grocery store per week before the pandemic. One of those occasions is a stock-up trip and the others are generally considered supplemental for last-minute items. While Amazon has deployed dark stores to meet overwhelming grocery demand from Whole Foods and Fresh customers, most dark stores exist to service those additional occasions hence their lower product variety despite category breadth.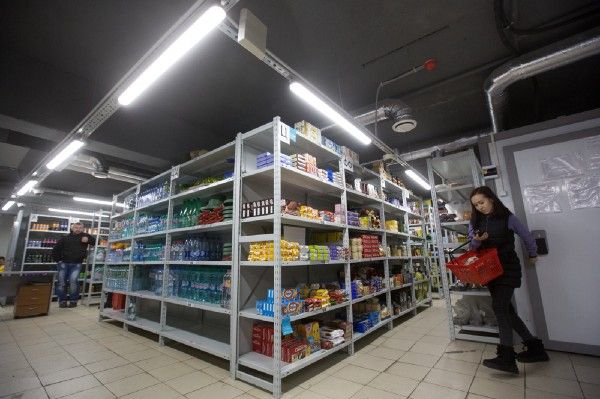 A search across the DoorDash platform returned six operational dark stores in Redwood City, Columbus, Dallas, Minneapolis, Phoenix and Chicago. Further investigation into pickup addresses uncovered 5,600–11,000 sqft warehouses leased anywhere from ~$8–13.50/sqft/yr according to LoopNet. The Redwood City inventory, however, is housed at DoorDash Kitchens, its five-unit ghost kitchen facility. Unlike multi-tenant ghost kitchens that require lengthy build-outs and permitting processes, dark stores can be purchased or leased at a much lower cost, as they tend to skew towards dry packaged foods with a limited amount of refrigerated and frozen products. The average DoorDash dark store sells everything from cat food, toilet paper and sunscreen to BBQ frozen meal kits and Beyond Meat Bratwursts.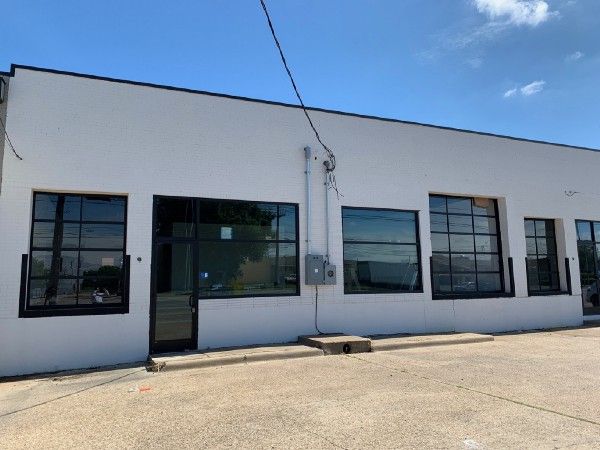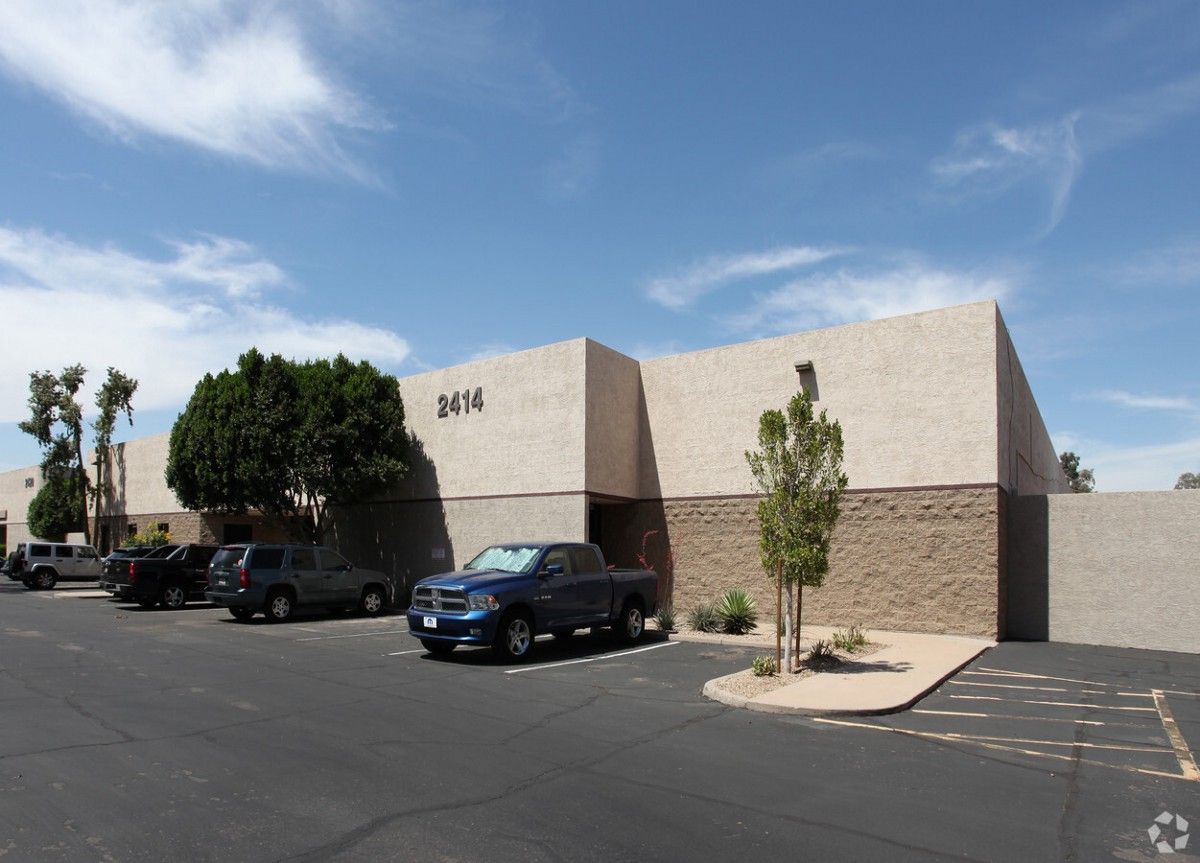 CloudKitchens has deployed a similar strategy at some of its California facilities, leasing freezers to brands like CoolHaus ice cream and serving up a mini convenience mart full of alcohol, candy, and cigarettes through its Pink Dot Grocery tenant. Philadelphia-based goPuff got its start delivering rolling papers, condoms, and munchies at Drexel University and has since raised $750mm, most recently led by Softbank, to expand its presence across the midwest and south as it grows its product mix. In Istanbul, Getir promises an average delivery time of ten minutes through its franchised warehouses and was reported to have completed nearly 1.5 million deliveries in December, when it closed its $43mm Series A financing led by Michael Moritz. According to Pitchbook, the company quickly began fundraising for a subsequent $100mm round just a month later and had planned to expand to London by now, followed by São Paulo, Paris and Mexico City.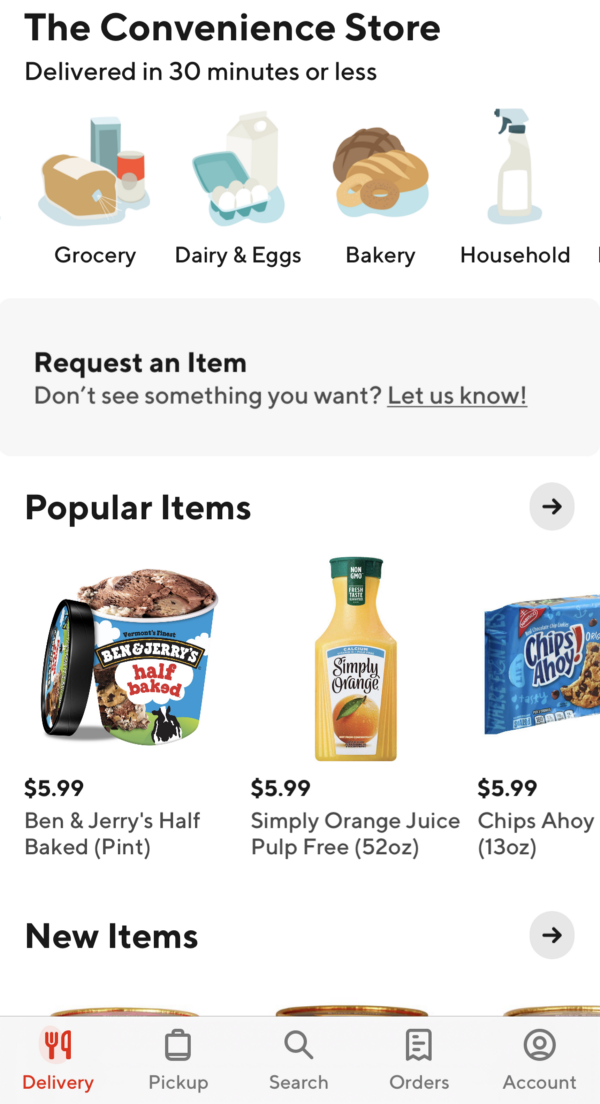 Despite its focus on convenience items, DoorDash Essentials will be competing with CloudKitchens in Columbus, Tempe, and most fiercely, Chicago, where its competitor has already acquired five properties. In markets like Columbus, DoorDash has located itself less than a mile from CloudKitchens while in markets like Tempe, its delivery radius slightly overlaps. According to its job board, the company has plans to expand its convenience footprint to Salt Lake City, Cincinnati, San Diego, Denver, and Baltimore.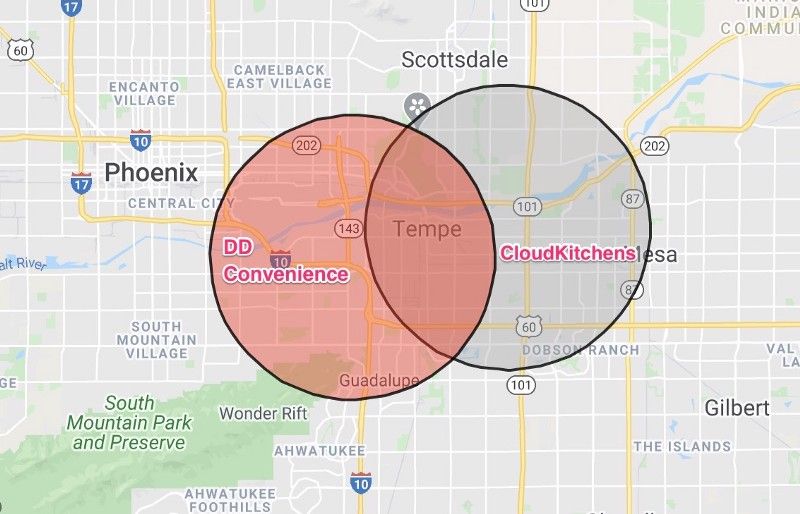 The company's entrée into retail is another bold move to prove that it's more than just a marketplace as it prepares to go public by year end. Last month it closed a $400mm round of financing at a $16bn post-money valuation and also announced Storefront, a SaaS-like offering for businesses to create their own custom-branded online ordering storefronts similar to white-label online ordering providers like Olo and ChowNow. And after eight months of testing its first DoorDash Kitchens, the company is expanding to New York, LA, and San Francisco.
But as dark convenience stores stock more "meal solutions" like 4th of July BBQ rib and burnt end kits (also on Goldbelly), Cup Noodles, and frozen pizzas, the line between a meal kit originating from a local warehouse and a meal cooked in a commercial kitchen is becoming increasingly blurred. For example, thanks to Shopify, a pancake house can just as easily sell its mix as it can flip one on the griddle. This begs the question: does it even matter that a black swan event has caused food at home to surpass food away from home if everyone's stuck at home in the first place? Welcome to the world of ghost kitchens and dark convenience stores, please wipe down your shopping cart before entering.