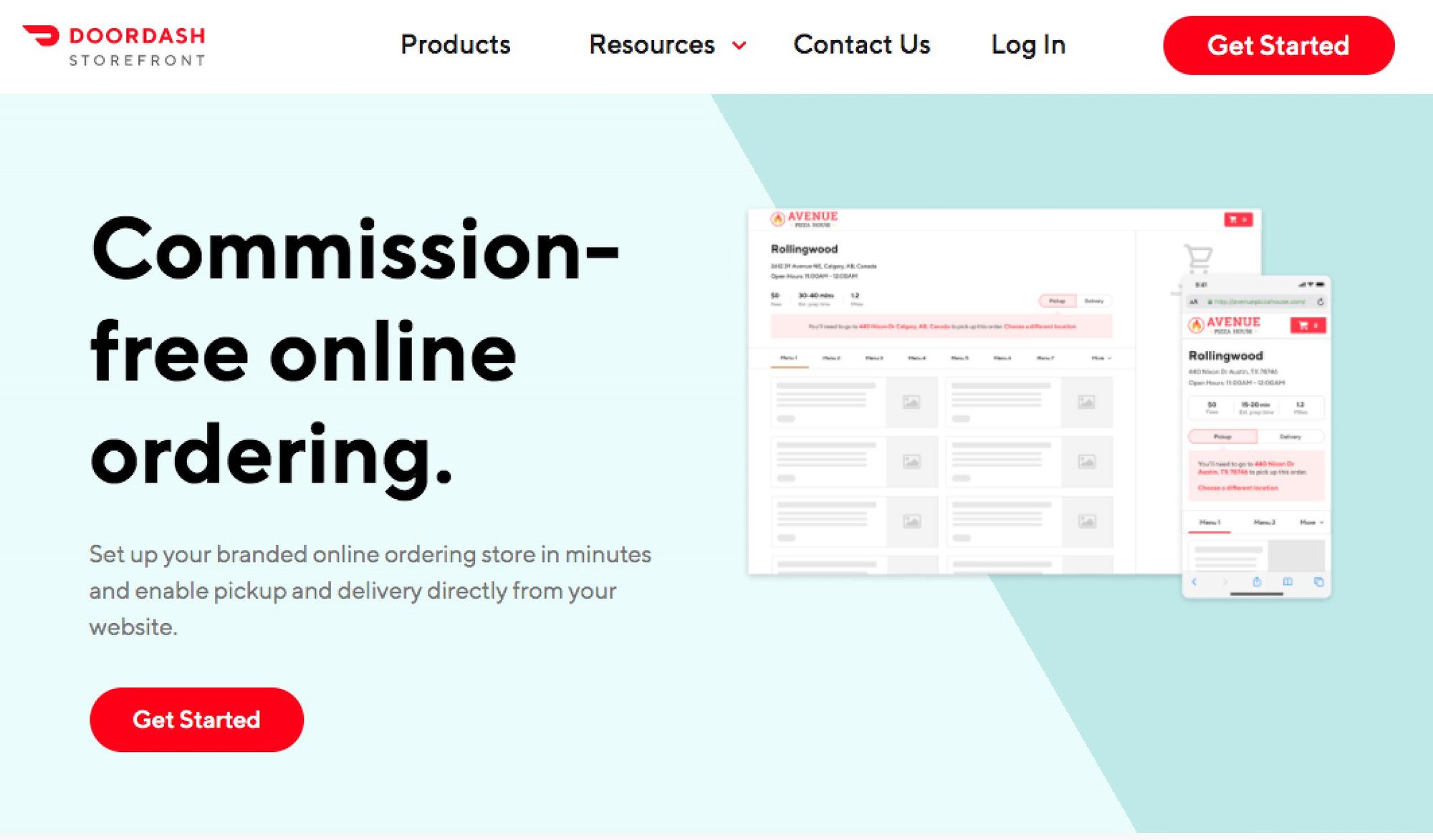 As third-party delivery continues to grow, restaurateurs are recognizing the importance of direct online ordering on their websites and social media presences through services like ChowNow and Olo. Prior to the pandemic, DoorDash found that 40% of its restaurants lacked a direct channel. These solutions allow restaurants to sell directly to their customers, maintaining a direct marketing channel between them while also avoiding high marketplace commissions to third-parties. But at the end of May, DoorDash responded to the growing threat of these direct ordering platforms by launching DoorDash Storefront, a white-label online ordering solution for pickup and delivery that will charge restaurants a flat monthly subscription fee plus a flat $2.99 delivery fee on each order. As of July, the first batch of partners have finally launched their presences and just last week, UberEats announced an identical program. DoorDash promised to waive its fees for these programs through the end of the year for small businesses with fewer than five locations as part of its "Main Street Strong" initiative. Similarly, Uber hired research firm Technomic to survey 400 of its restaurant partners to learn how they could better serve them, leading to a similar product discovery. Like DoorDash, it won't charge restaurants for direct ordering through the end of 2020, but when the dust settles and the fees kick in, will these solutions be as beneficial to restaurateurs as advertised?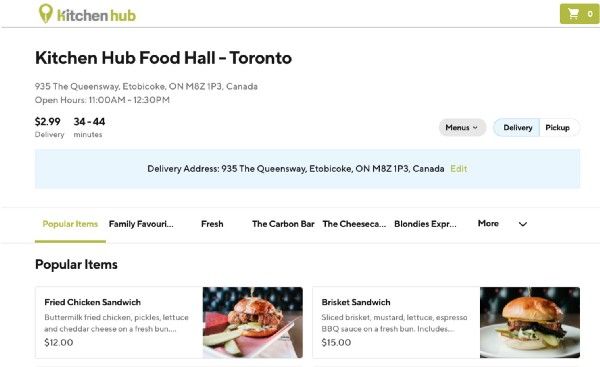 Storefront is currently used by a small, yet diverse group of restaurants ranging from large steakhouse chains like Morton's and Del Friscos down to local, single unit mom-and-pop restaurants. DoorDash gives each brand its own subdomain on its 'order.online' URL and allows it to display its own logo in lieu of the traditional DoorDash one. While Uber and DoorDash's direct ordering products lack many of the features of Olo and ChowNow, they are compelling enough to take the oxygen out of the room, at least temporarily, as Olo prepares to go public by year end.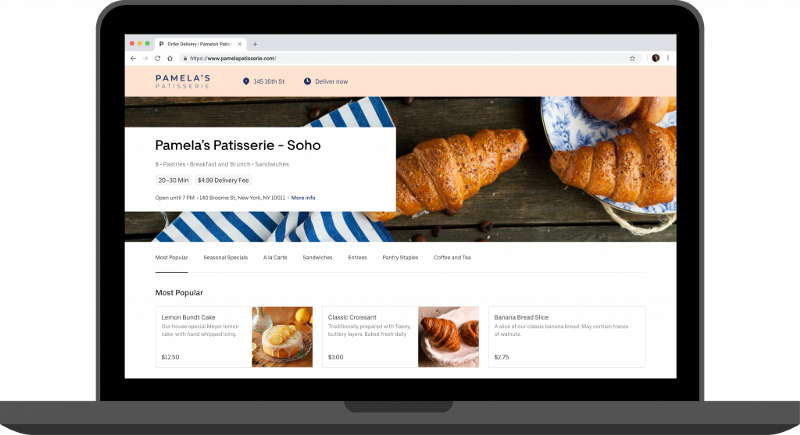 To better plot the best long-term options for restaurateurs, let's compare a few scenarios:

Restaurants use ChowNow for direct online ordering, passing along the full cost of DoorDash Drive's delivery fulfillment straight to the consumer
The clear winner for restaurants will always be ChowNow, as its enterprise-centric business model is aligned with restaurants, charging ~$1,500 in annual subscription without any commission. The platform is integrated with DoorDash Drive, which leverages DoorDash's last-mile delivery network to fulfill orders that are not sourced from its marketplace. Unlike the larger delivery apps, ChowNow provides restaurants with the flexibility of passing the full cost of delivery directly to the consumer. Therefore a customer might pay an additional $7–11 in delivery fees (excluding taxes and processing fees), with the restaurant grossing the full $30 of its menu items. The DoorDash Drive delivery fees are calculated based on the distance between the customer and the restaurant. For the purposes of this article, let's say that the average delivery fee to the consumer is ~$9.
Restaurants subsidize some of the cost of the delivery on ChowNow to create price parity with the traditional DoorDash marketplace.
Customers who order on the DoorDash app pay less than the prior example, but that comes at a 30% cost to the restaurant thanks to bemoaned marketplace commissions. After service and delivery fees, a $30 meal comes out to $35.99 excluding taxes and processing fees. If it chips in $2.99 towards the cost of delivery to create parity with the DoorDash app, the restaurant ends up only grossing 10% less with vs. passing the full delivery cost to the customer.
Restaurants use DoorDash Storefront outside of the promotional period, incurring a $2.99 delivery fee on each order
Once DoorDash starts charging for its Storefront product, restaurants that adopt it will gross the same amount as the prior example (10% less than passing delivery to the consumer). This, however, comes without the benefits of all the bells and whistles of the ChowNow platform such as white-label mobile apps, curbside support, and loyalty programs. In this example, DoorDash takes 30% of the total order from both the customer and restaurant, in addition to the recurring monthly subscription revenue. While it may share customer data with restaurants, DoorDash is ultimately in the drivers seat.
Restaurants do nothing, promoting the marketplace status quo
Restaurants who neglect to set up direct channels and direct customers to their marketplace listings will continue to forfeit 15–30% on each delivery and pickup order. After accounting for all customer fees and restaurant commissions net of taxes and credit card processing, DoorDash walks away with half of the entire order value, 20% more than the prior Storefront scenario.

Therefore, simple math tells us that to maximize demand, restaurateurs may be best off subsidizing delivery fees to the consumer vs. adopting a new product like Storefront. While it may be extremely convenient for existing partner restaurants to set up, DoorDash's recurring subscription model is in direct conflict with its core business model. It is in these aggregators' best interest to milk as much money from a transaction from both the restaurant and the consumer as humanly possible. With their "Main Street" targeted campaigns, both companies are taking full advantage of the pandemic to to get whoever survives through the end of the year hooked on their marketplaces.
In the world of "commission-free" online ordering, this begs the question: friends… how many of us have them?
** On 8/4/20 a correction was made to reflect that while DoorDash may ultimately own customer data, it is shared with the restaurant based on DoorDash's Terms of Service.