Breaking Down the Nation's First Robotic Grocery Fulfillment Center
January 15, 2020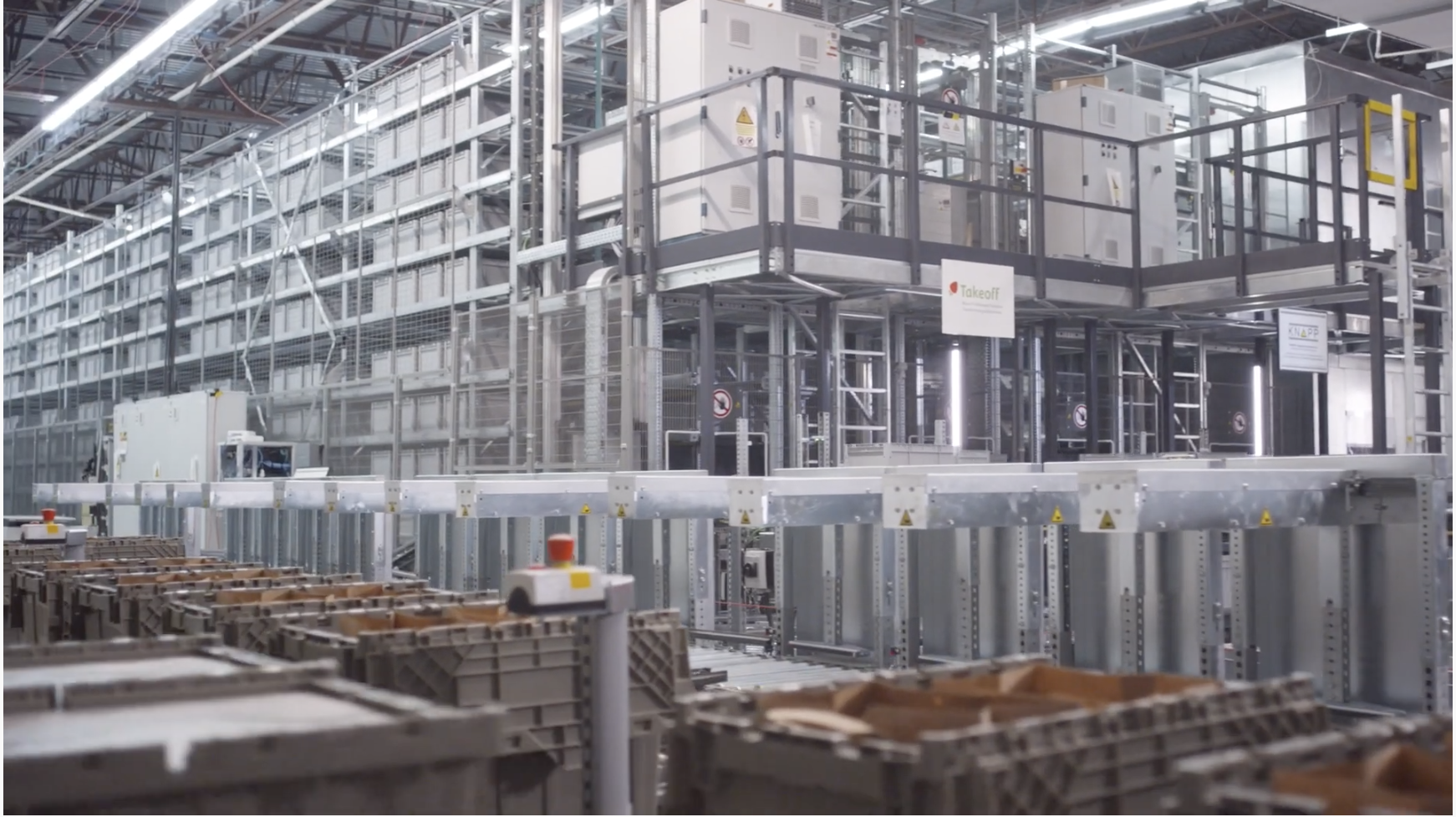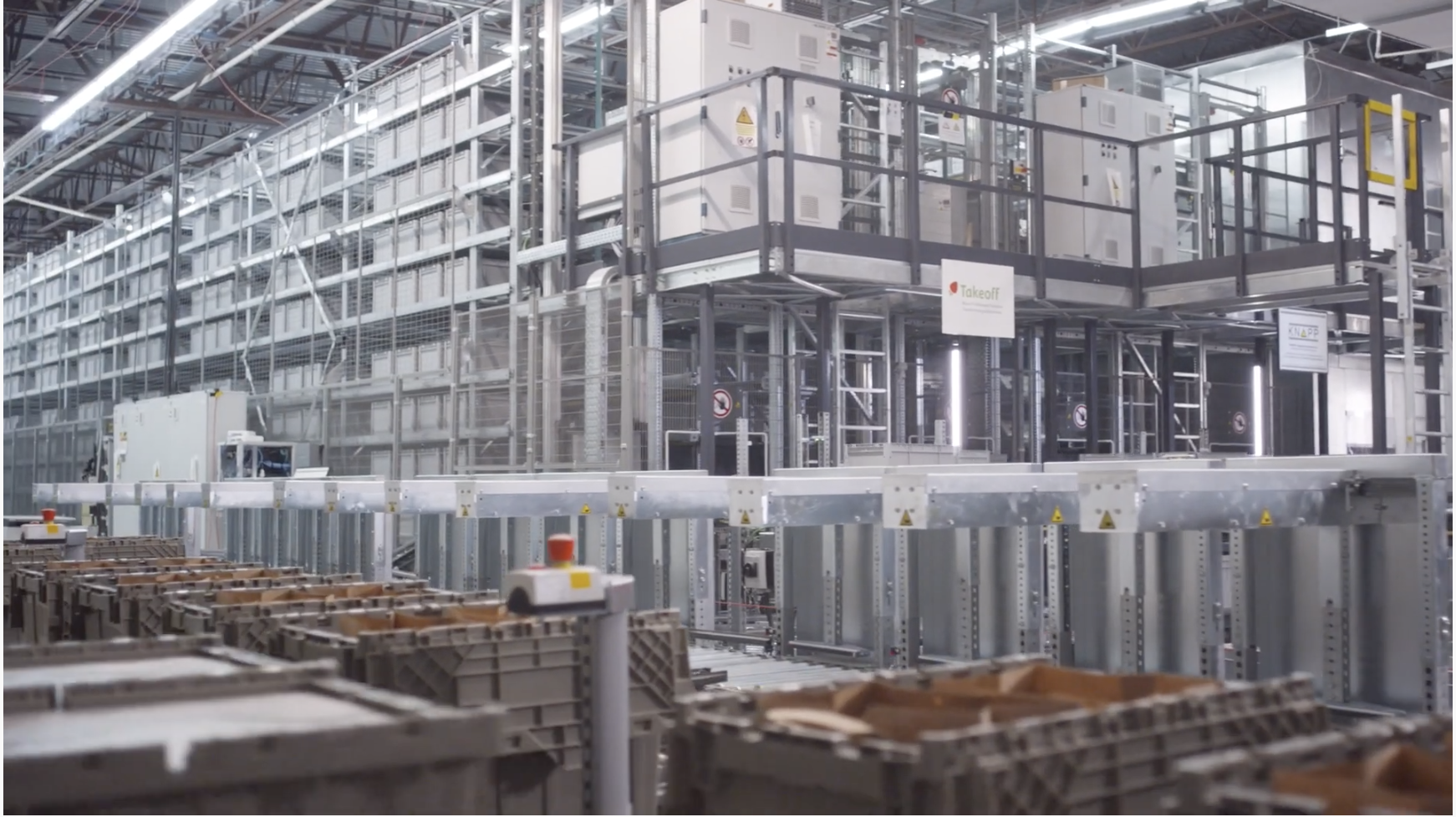 Wakefern Food Corp. is the 20th largest grocer in the US, with $16.6bn in 2019 retail sales across ShopRite, Price Rite, Gourmet Garage, Fresh Grocer, and Dearborn Market subsidiaries. Last summer, it opened the first standalone robotic grocery fulfillment center in the country inside of a 27,000 square-foot Clifton, NJ warehouse powered by Takeoff Technologies software and Knapp Logistics robots. The center is responsible for picking everything that isn't deli or produce for Shoprite's online pick up and delivery for five of its 23 stores in New Jersey as part of its "Shoprite from Home" service.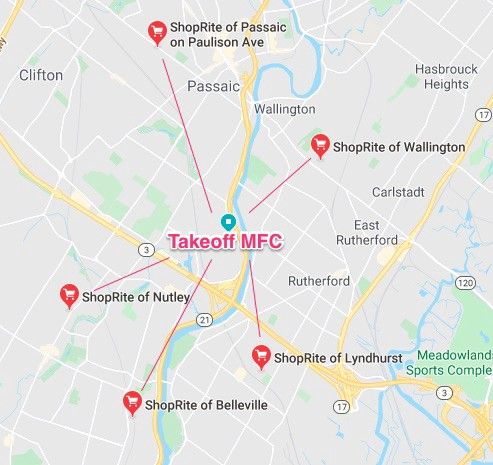 As grocers raced to figure out solutions to compete against Amazon's arrival in 2017, startups like Takeoff have raised hundreds of millions in venture capital to help bring retailers into the 21st century. Microfulfillment is one of the most talked about solutions in the industry at the moment, relying on robots instead of humans to pick inventory in dedicated warehouses or underutilized space within existing retail. Last weekend, I visited the Clifton facility and one of its sister retail locations to better understand how it all works. Unlike other microfulfillment solutions like Fabric that are working to build on-demand grocery centers that offer sub 1-hour delivery times, Takeoff is merely attempting to automate some of Shoprite's manual grocery picking. Here's how an online order is fulfilled, from start to finish.
1. Shoprite customer orders on its website
Nothing on the customer-side really changes with Shoprite's microfulfillment. If you added any items to your shopping cart before going through the required registration for an account and loyalty program, you'll have to start all over again.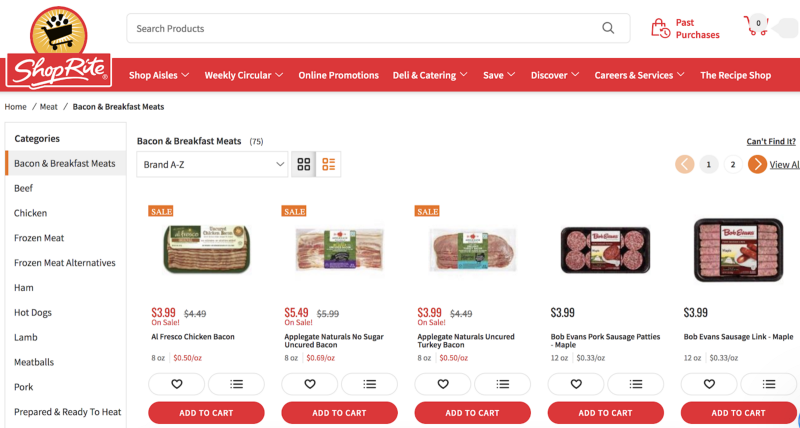 Once I've registered, I can reserve a 2hr timeslot for delivery or a 30 minute pickup window. Most orders are not same-day. In order to deliver the last slot of the day, orders would have to be placed by 9:30am. Looks like I was a little too late.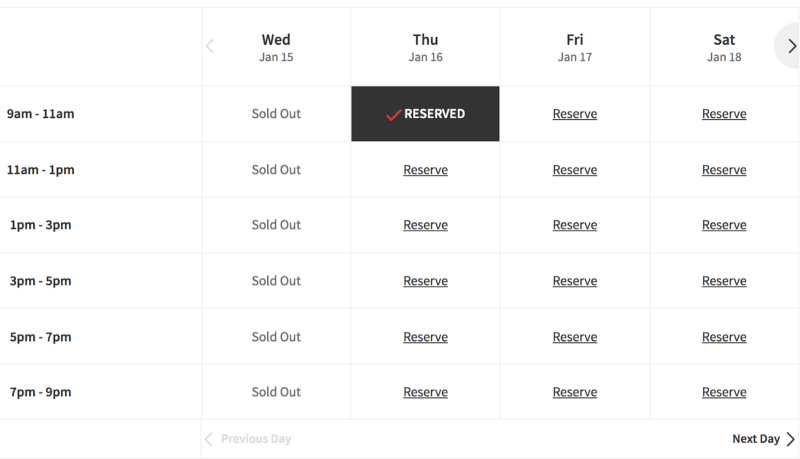 2. Order gets picked at Clifton microfulfillment center
Inside, a hybrid of robots and workers assemble an average 60-item order in about five minutes. Refrigerated, frozen, and oversized items are picked manually from grocery-like aisles as well as walk-in freezers and fridges. Knapp's robotic pickers locate inventory stored in grey plastic bins, placing them on a conveyor, where about half of the 20 employees select the individual item and adds it to an order tote. Every few hours, a large truck pulls into the center to pick up totes to be delivered to the five neighboring retail locations for final order preparation and ultimately, pickup or delivery.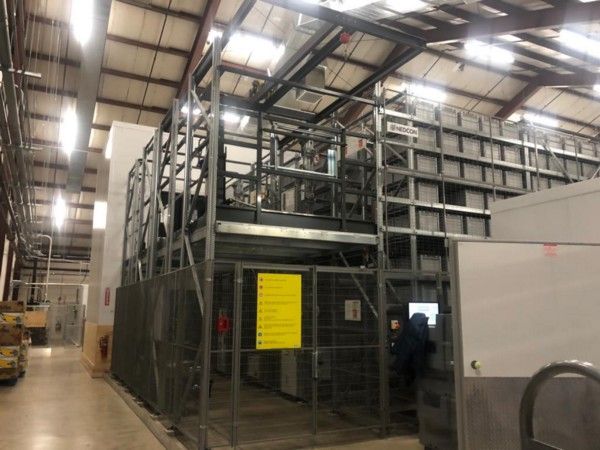 3. In-store pickers manually shop the last 5% of fresh items from the physical store
A handful of Shoprite employees pick produce, deli, and other perishables to complete the order. Each order is displayed on Shoprite's android app. If any items are unavailable, shoppers must call the customer to make any substitutes. Lastly, shoppers do the final checkout step of running payment for the customer's credit card. The items are then placed into dedicated totes, adding dry ice where needed. These then get wheeled out to the dedicated Shoprite from Home area where delivery items are sent out on trucks and pickup items are held for hungry customers.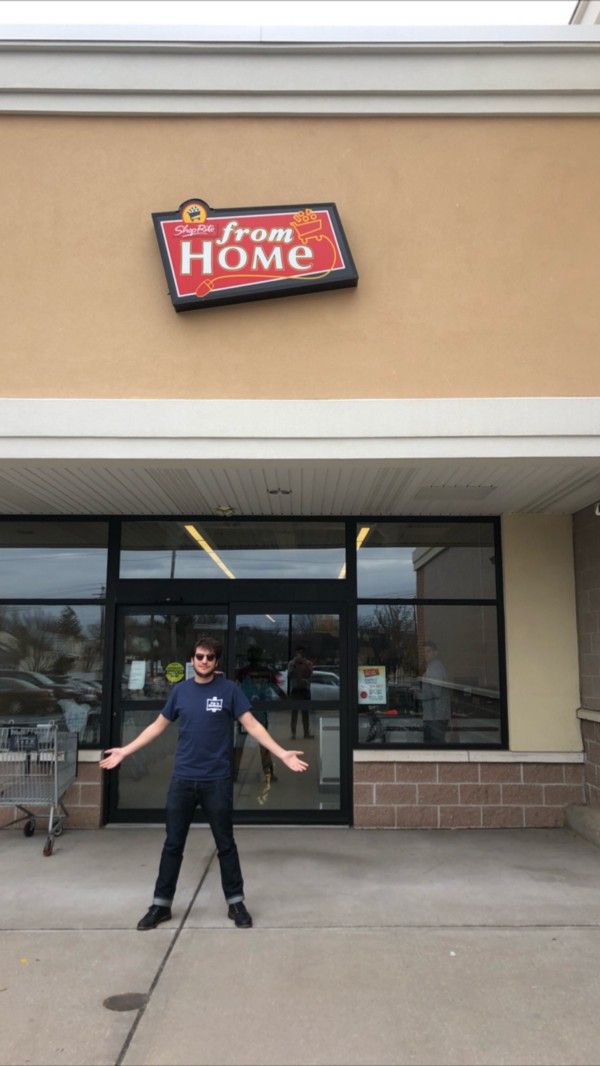 4. Manually picked totes are sent to another room for delivery dispatch and pickup
Items from manually picked totes are combined with those from the microfulfillment center, forming the complete order. Pickup customers enter a dedicated space located next door to the grocery store, where they are greeted by an attendee who hands them their order from an old-fashioned shopping cart. Delivery drivers load totes into their vans, servicing five customers per two-hour slot.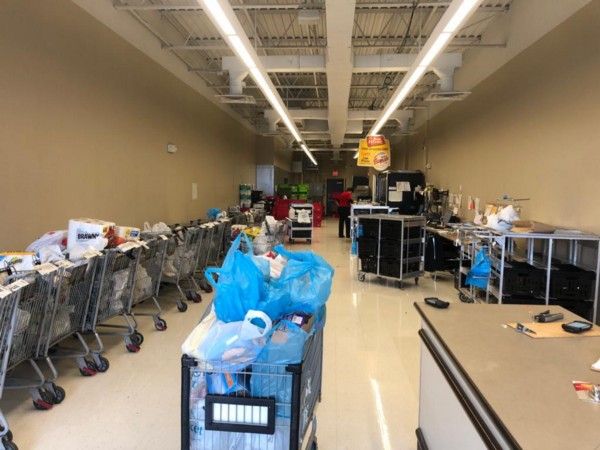 Overall, this is an incredibly laborious process that is just a toe into the rough waters of grocery delivery for Wakefern, the largest private employer in New Jersey. Today, the center fills an average of 400 orders per day across five stores, reaching a peak of 1,000 during Thanksgiving. Its partnership with Takeoff solely optimizes the in-store experience for regular shoppers by relegating most of the online order picking to the warehouse, where robots do the majority of the heavy lifting rather than solving for the last-mile of delivery. The robotics, which aren't even made by Takeoff, only solve half the puzzle. Unlike its competitor, Fabric, Takeoff relies on a traditional conveyor belt to marshall robot-picked bins to human packers versus Fabric's autonomous bots that would deliver bins directly to them.
While Shoprite's suburban New Jersey customers may patiently accept that they'll have to drive to the store if they wan't something the same day, urbanites expect their groceries in hours, not days. Major metropolitan cities are the true battlegrounds where Amazon will wage its war against grocers. The best solution cannot afford to be tech-enabled and shoe-horned into an existing retail world. It must be rethought from the ground up, with the last-mile of delivery at the front and center.
P.S. I highly recommend a pitstop at nearby PIZZA TOWN USA if you find yourself around Elmwood, NJ.
**If you enjoyed this article please sign up for the free HNGRY newsletter here.