Amazon Tests "Dark Store" Format During Unprecedented Grocery Surge
April 13, 2020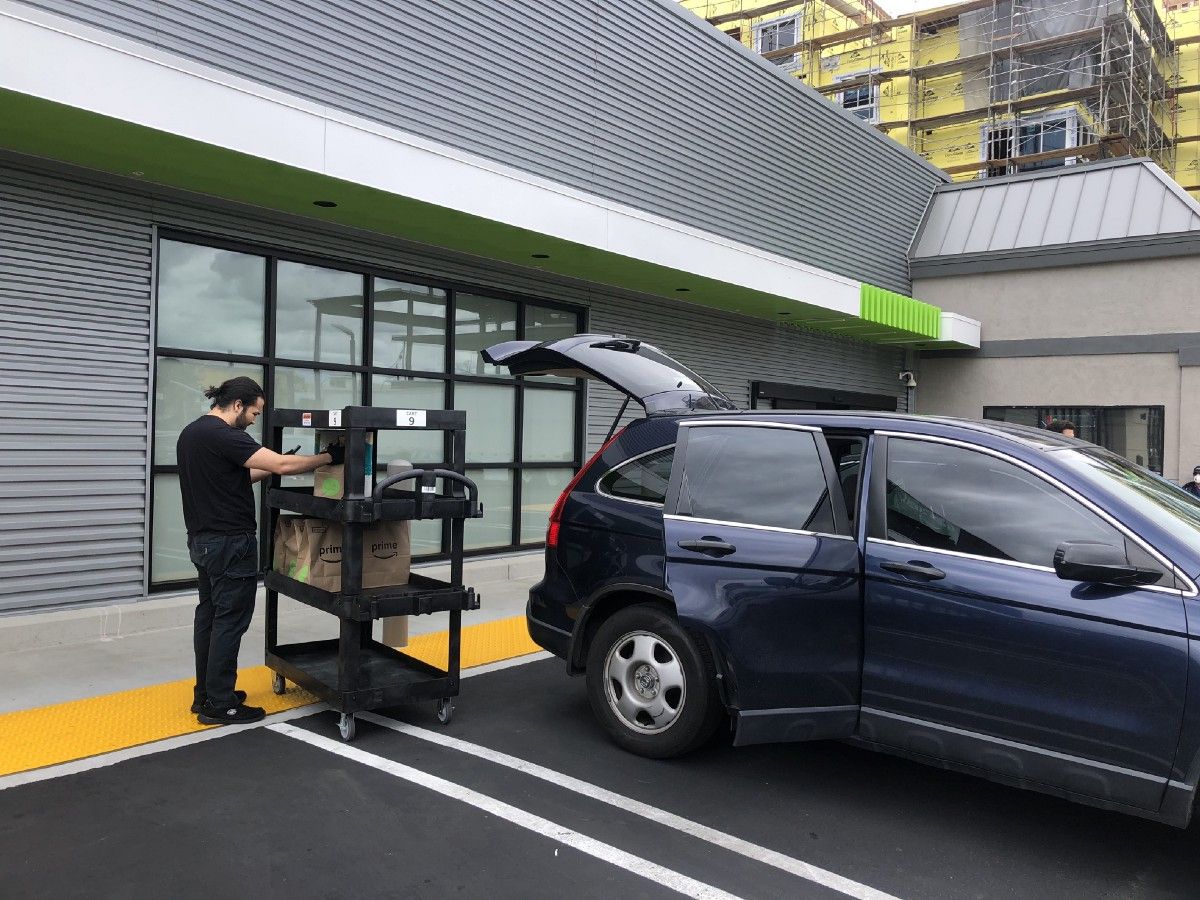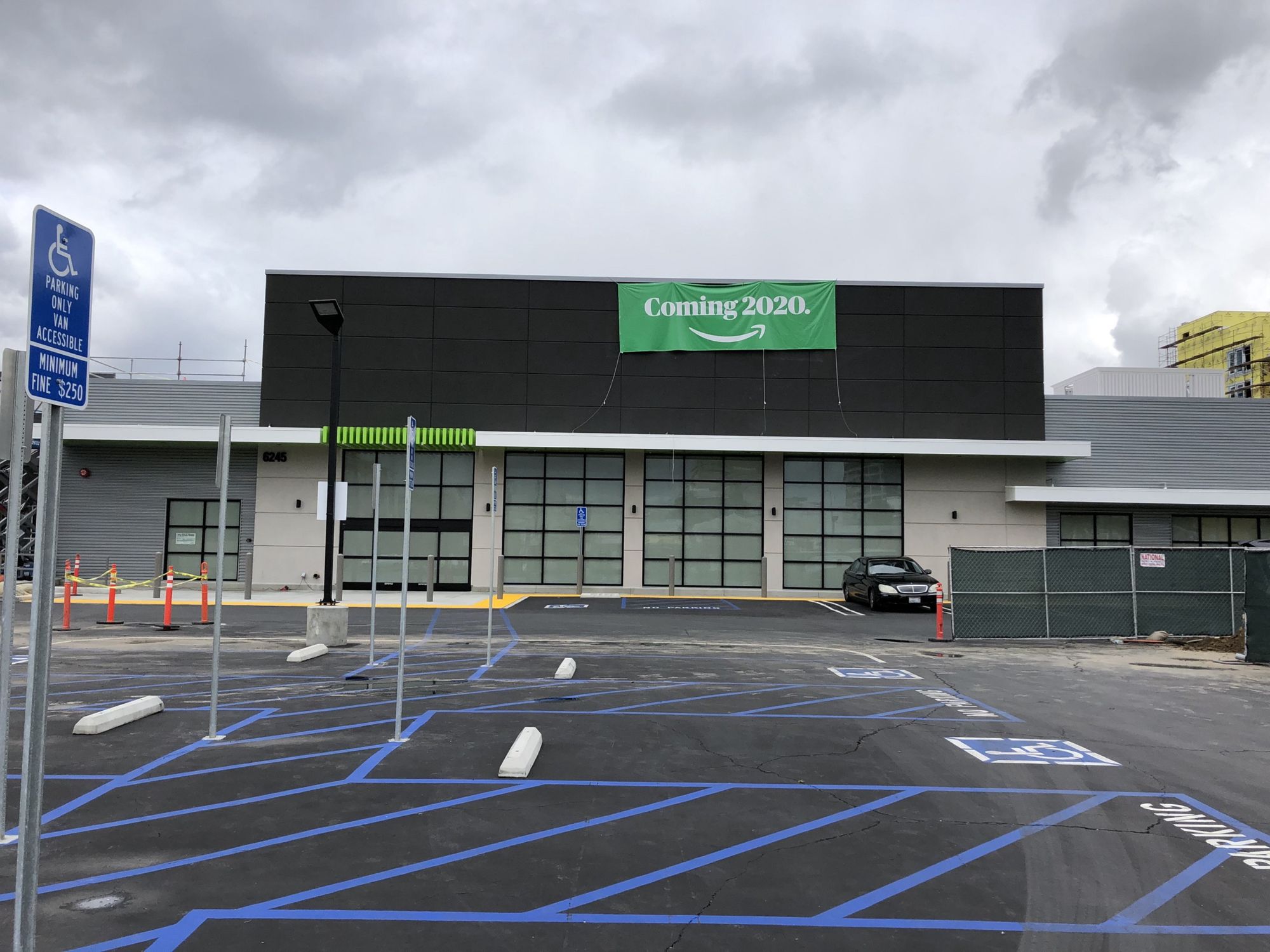 You wont find any customers at the new Woodland Hills, CA Amazon grocery store located in Los Angeles' San Fernando Valley. Instead, Prime Now shoppers in full protective gear roam the aisles picking groceries for online pickup and delivery orders. It's a concept referred to as "dark stores" that are becoming increasingly popular as pre-existing online grocery systems bust at the seams. According to a study from Brick Meets Click, digital sales are up 233% from August 2019, stress testing labor and processes that were previously designed to handle a mere 3% of industry-wide transactions. Over the next three months, Instacart is sprinting to hire 300,000 grocery shoppers to catch up with demand. Amazon is hiring 100,000 full and part-time positions across the country in fulfillment and delivery networks across Fresh and Whole Foods brands. As at least 50 of its e-commerce warehouses report Covid-19 cases, the company has presented some of its employees the opportunity to earn $19/hr as Prime Now shoppers or Fresh cold storage workers. The labor share program offers workers a $2 pay bump in hourly wage.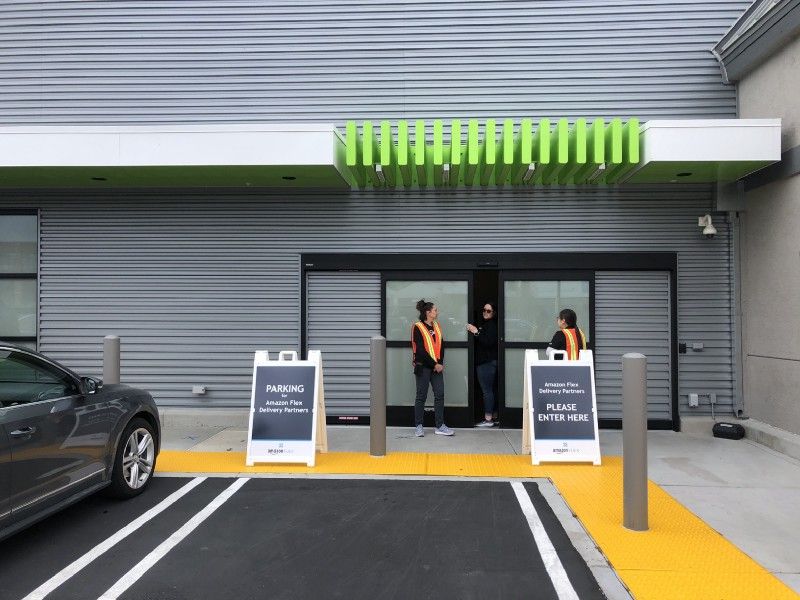 Amazon was planning to launch its branded 33,000 sqft Woodland Hills store in February, but as Covid-19 lockdowns ensued, it quickly pivoted towards reducing strain from neighboring Whole Foods stores by stocking the most popular delivery and pickup items. In some major cities, Amazon shoppers inside Whole Foods were reportedly congesting aisles, making it increasingly difficult for regular retail shoppers to socially distance. This morning, Whole Foods sent an email to its Manhattan customers explaining that it would be temporarily closing its Bryant Park location to focus exclusively on deliveries. Other grocers like Kroger are following similar dark store strategies, like its pickup-only location in Cincinnati. Dark stores have also long been implemented by the likes of Tesco, Sams Club, Walmart, HyVee, H-E-B, and Ahold Delhaize, offering next day delivery. According to Marc Wulfraat, a grocery logistics expert who has extensive experience consulting on and designing dark stores for a major grocers, orders can be picked ~25% faster and cheaper than traditional in-store fulfillment. Unlike traditional retail where brands pay for premium shelf space, items within dark stores are arranged with barcode scanning efficiency in mind. In some ways, Amazon's 54 nationwide Prime Now warehouses, which offer free two hour delivery of the fastest selling items, take a similar model for dry goods. In Russia, Yandex operates dark stores that can deliver shelf-stable items in less than twelve minutes. Earlier this year, Sequoia's Michael Moritz personally led a $40mm investment into online Turkish dark store grocer Getir.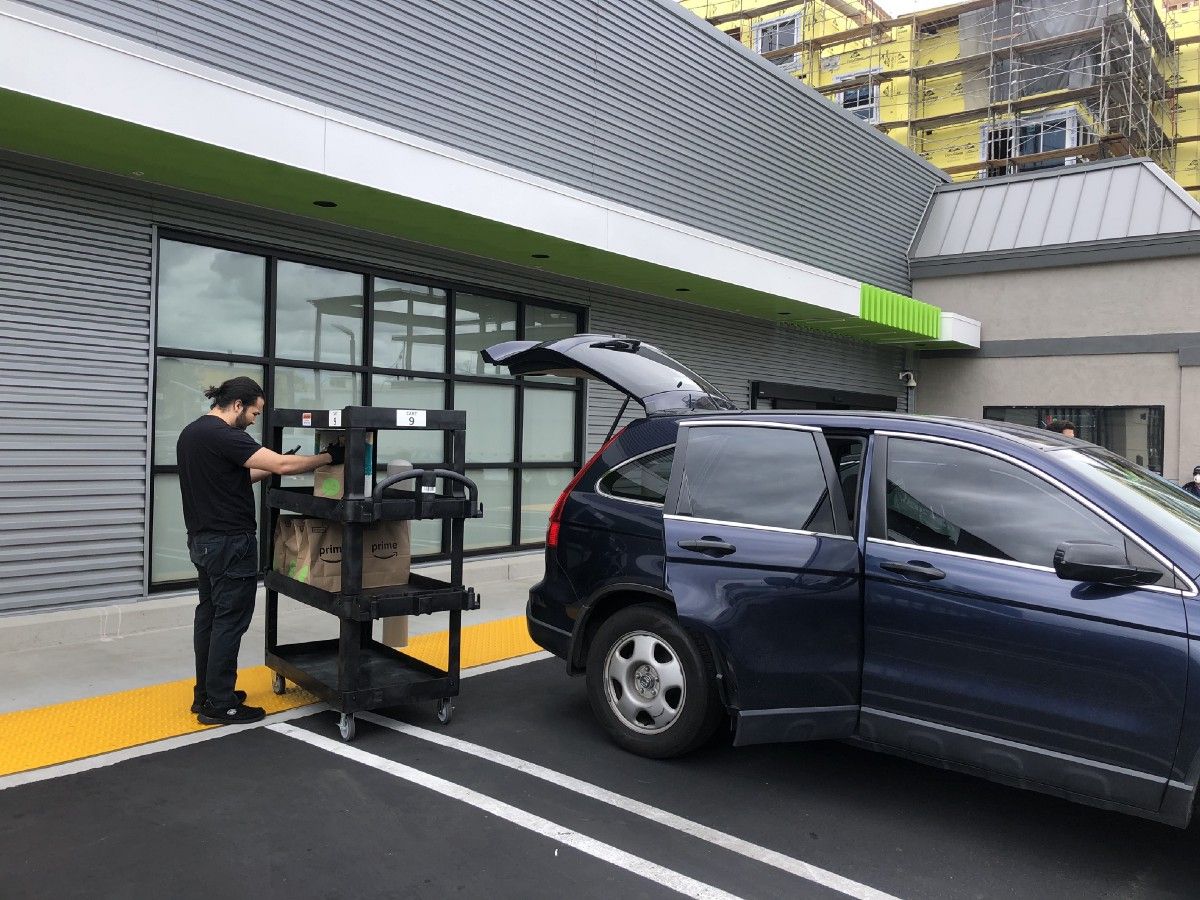 The Amazon Woodland Hills dark store, which HNGRY previously reported on for its microfulfillment capabilities, is servicing Whole Foods next day pickup and delivery for Tarzana, Woodland Hills, and two Sherman Oaks Whole Foods locations. All delivery drivers are independent Flex contractors. Deliveries are brought straight to the customer while pickup totes are shuttled to the individual curbside retail locations. Distribution centers replenish the dark store, just like a normal grocery store.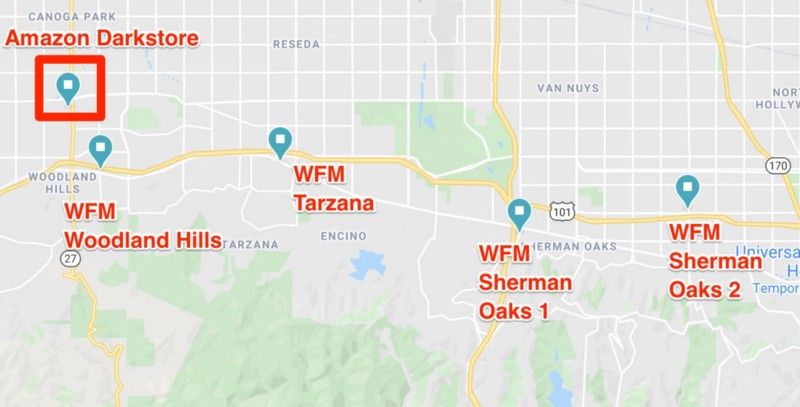 HNGRY validated Amazon's darkstore logistics model by creating a single cart near the darkstore on Amazon's website, adding in a handful of Whole Foods locations as delivery addresses, and observing which addresses it allowed the order to be delivered to without starting over. In other words, determining what areas Amazon would be able to deliver the exact same set of SKUs for a specific basket of groceries. HNGRY also visually tracked a delivery originating from the dark store towards a location within the radius of an adjacent store.
Last month, Amazon won bids to take over two New Jersey leases from Fairway out of bankruptcy. It could quickly convert both into dark stores to better meet online demand without any major tenant improvements. This temporarily marks a big shift in strategy away from its 22 nationwide Fresh warehouses that are 15–20 miles from the end customer towards a decentralized one. The Woodland Hills store boasts a large sign reassuring passersby that it's opening sometime in 2020. Its prime retail location doesn't warrant it remaining a dark store in the long term, however it could make a case for widespread automated microfulfillment in the back areas of its new stores. As grocery increasingly steals more share of dining occasions away from restaurant takeout/delivery, we are quickly advancing towards an automated future where our groceries will be delivered in less than thirty minutes.