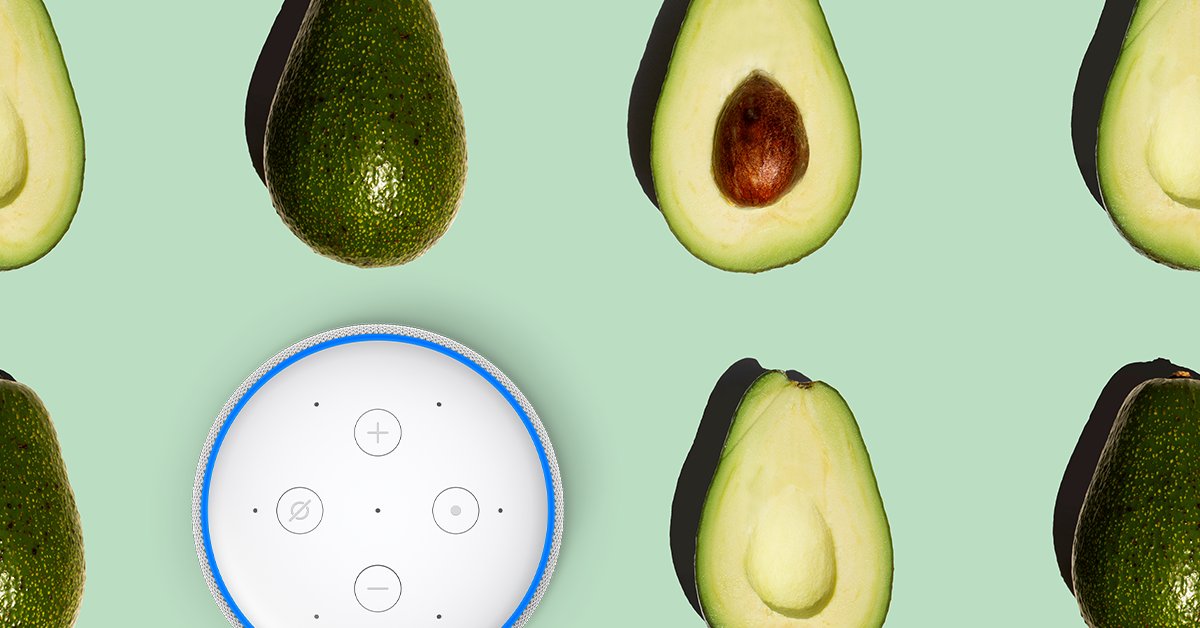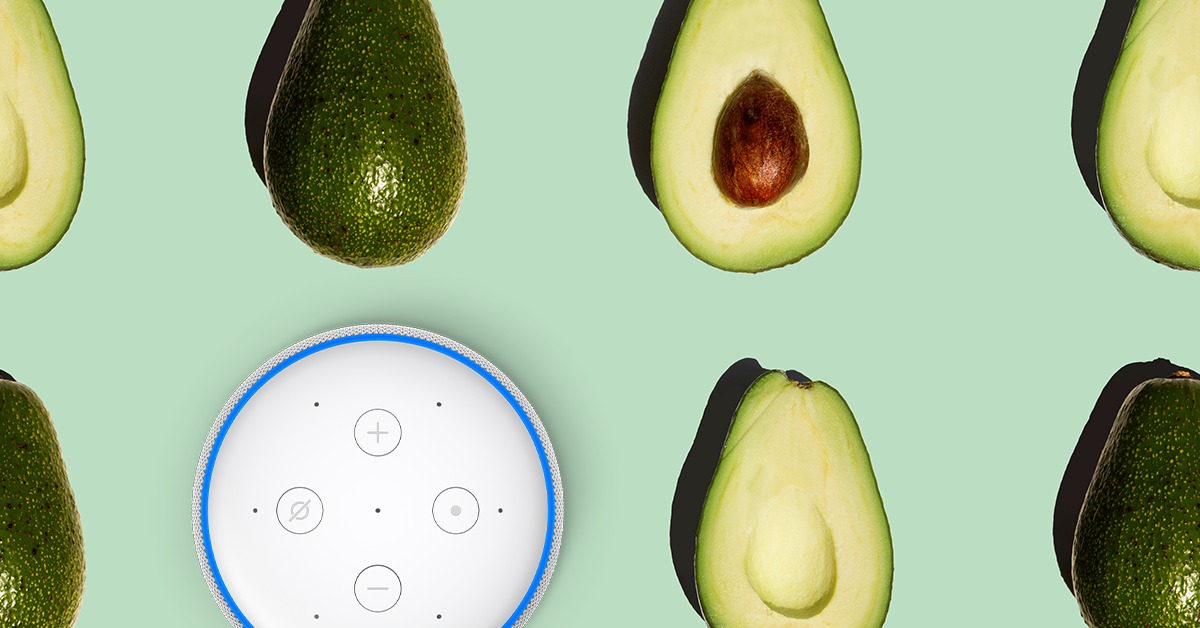 While it took Amazon two and a half decades to capture 4% of the total US retail market, the e-commerce giant could quickly take out a meaningful chunk of $870bn grocery space. According to its second quarter earnings release, Amazon's online grocery sales have tripled year-over-year as it inches closer towards Walmart, with Instacart maintaining dominant online grocery share. According to public building and trademark records, the e-commerce giant is gearing up to launch at least 15 new brick and mortar retail grocery stores in Southern California, New Jersey, Illinois, and Pennsylvania under its 'Amazon Fresh' brand, creating a digitally-integrated experience that is unprecedented for the industry.

The stores will feature one-way aisles to promote social distancing and require employees to receive daily temperature checks via thermal cameras. They will also house dedicated curbside pickup areas for customers and Amazon Flex delivery drivers. HNGRY first reported that its Woodland Hills location features a Dematic automated micro-fulfillment center located at the back of house. At least one other store in Irvine, CA has been rumored to feature similar technology. The solution allows grocers to store ~10,000 individual product SKUs in totes that are retrieved by shuttle robots that can pick 80% of the items in an average order in about 5 minutes. Remaining oversized, slower-moving, and produce/deli items are picked throughout the store or in quick pick aisles set up in the back of house adjacent to the micro-fulfillment aisle. This could unlock on-demand curbside pickup times in less than 30 minutes and delivery in less than an hour with higher accuracy than manual-picked baskets.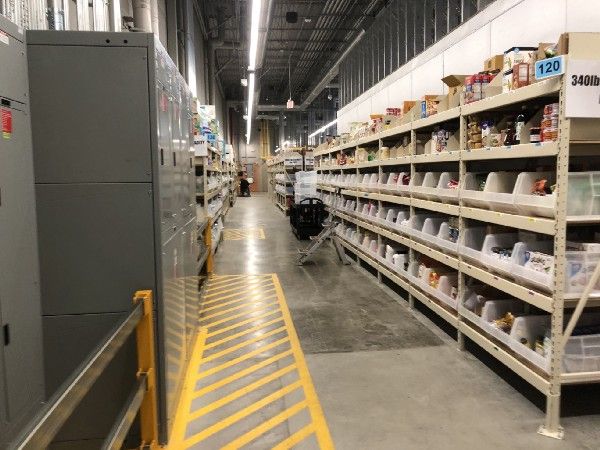 Amazon has also announced that Amazon Fresh stores will house its smart Dash Carts, its compact version of its checkout-free technology powered by machine vision. The cart will help Amazon achieve its goal of providing an end-to-end grocery service that is able to marry customers' online personas to their brick-and-mortar browsing experience, as members log in using their Amazon accounts to pay and pull up their Alexa shopping lists. According to a recent job posting for an Alexa Shopping List engineer, "by combining the ease of talking to Alexa with social shopping through sophisticated AI to automatically build your list and find you the best deals, [Amazon] will transform how customers shop in stores and online." Another post explains further: "Our vision is to enable a voice grocery experience that wows customers with its simplicity and convenience and creates long term highly engaged device owners and Amazon grocery shoppers. Customers will ask Alexa to buy grocery items and be delighted when she knows their favorite items, schedules deliveries, reminds them of items they may have forgotten, and helps them manage their household grocery needs."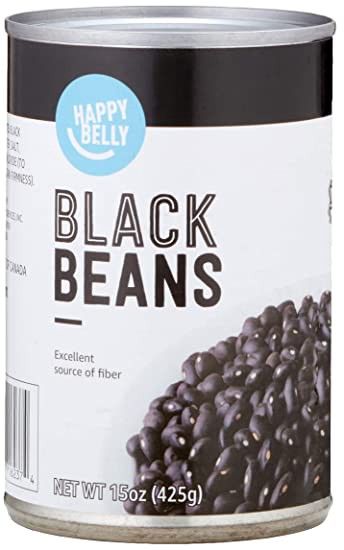 The 15 stores join 32 centralized Fresh/Pantry warehouses in addition to 487 Whole Foods locations and 27 Amazon Go stores. The latter includes a single 10,000 sqft grocery store in Seattle and is expanding to Redmond, WA and Washington, D.C. Amazon is likely utilizing Dash Carts as its Just Walk Out technology currently doesn't scale to larger format stores where it is harder to track individual shoppers. The technology also requires ~1.6TB of data processing per second, according to a Walmart Labs test designed to replicate the setup. The Amazon Fresh stores will occupy a roughly similar footprint size of Whole Foods and 365 stores, in the 30,000–50,000 sqft range largely occupying former Kmart, Giant, Babies 'R' Us, and Kohls locations. In addition to its private label Single Cow and Happy Belly offerings, the stores will house kitchens that make pre-prepared meals under its "Fresh Kitchen" brand to be sold online and in-store (don't expect salad buffets any time soon). These meal solutions may pose Amazon not only as a threat to its grocer peers, but also to restaurant disruptors like CloudKitchens. According to the June 2020 US Census Monthly Retail Trade Report, restaurants have experienced a 39% year-over-year decline while grocery stores saw a 15% increase. This bucks a decade-long trend of Americans spending more on dining out vs. groceries.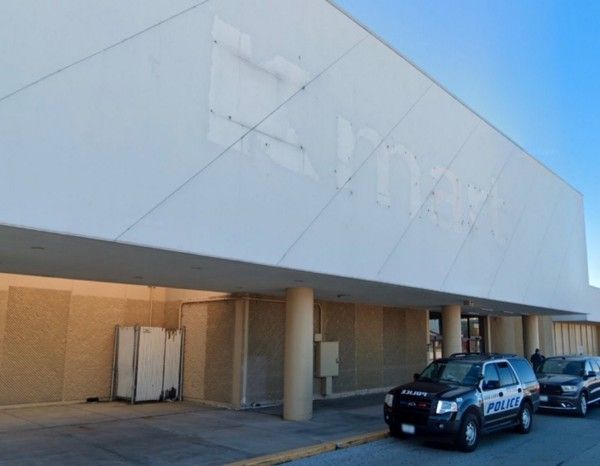 Before the pandemic, Americans took an average of 2.3 weekly trips to their local grocery store. According to a recent survey from Brick Meets Click/Mercatus, about ⅔ of all nationwide households are Prime members but less than a quarter of them have used one of Amazon's grocery services. In its recent earnings call, Amazon CFO Brian Olsavsky said Prime members shop more frequently and have larger basket sizes. By locating stores at the last-mile of the consumer, Amazon is underscoring its strategy to drive frequency amongst its Prime customer base while lowering the time and cost of each delivery as it inches closer and closer to their doorsteps. Based on materials on a PA leased property from CBRE, it appears that Amazon is targeting households with ~$100,000-$120,000 in average income. Other sites corroborate that stat: its North Hollywood location is located in the ground floor retail space of a millennial-oriented luxury apartment building that leases for $2,100-$3,400/mo. As it gathers more data from Alexa shopping lists and physical cart paths throughout its aisles, Amazon is gearing up to bolster its CPG advertising, offering up richer online and offline data to brands about how its members shop. Last year, the company brought in just over $14bn in advertising revenue and could significantly grow this high-margin revenue stream with better multichannel shopping data tied to neighborhood retail stores.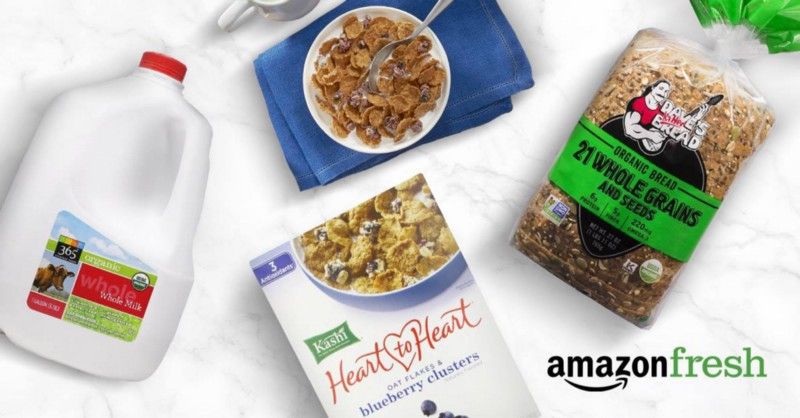 Amazon has been operating its grocery delivery service under the Fresh brand since 2007, where it remained in Seattle for six years before launching in Los Angeles for the annual price of $299 for same-day or next-morning delivery from its centralized warehouse. It lowered the price to $14.99 for existing Prime members in 2016, and eventually bundled in free two hour Prime grocery delivery from Whole Foods and Fresh warehouses in fall of last year. If history is any indication, these new stores will unlock faster and cheaper delivery. Traditional grocers operate off of 2–4% margins, but Amazon is playing a whole different ballgame. Olsavsky says that while lower-margin consumables and grocery have been a negative impact on Amazon's profitability, "we feel good about where we are." Online and offline, city and suburb, Amazon will quite literally be everywhere, applying the same analytical rigor of its online marketplace to the physical world where it will sell you what you want before you've even thought of it.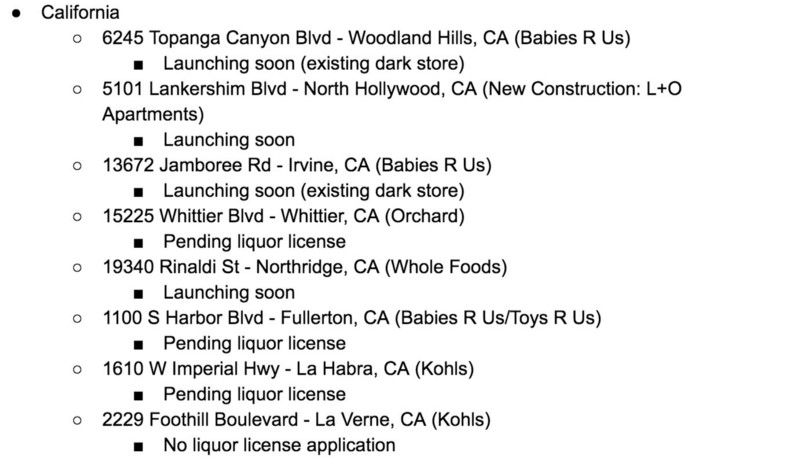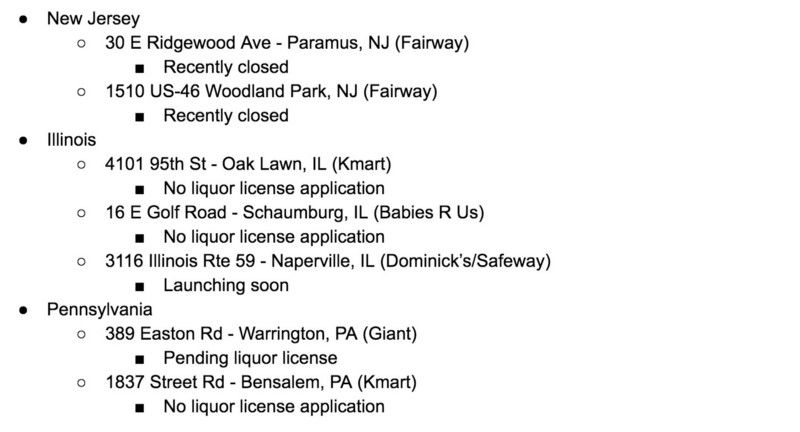 Say hello to your new neighborhood robot-powered fulfillment center. Just Walk Right Out™ and please come again soon. Oh, and don't forget to return (and wipe down) your Dash Cart!