A "Shopify For Alcohol" Emerges As Home Binging Becomes The Norm
June 10, 2020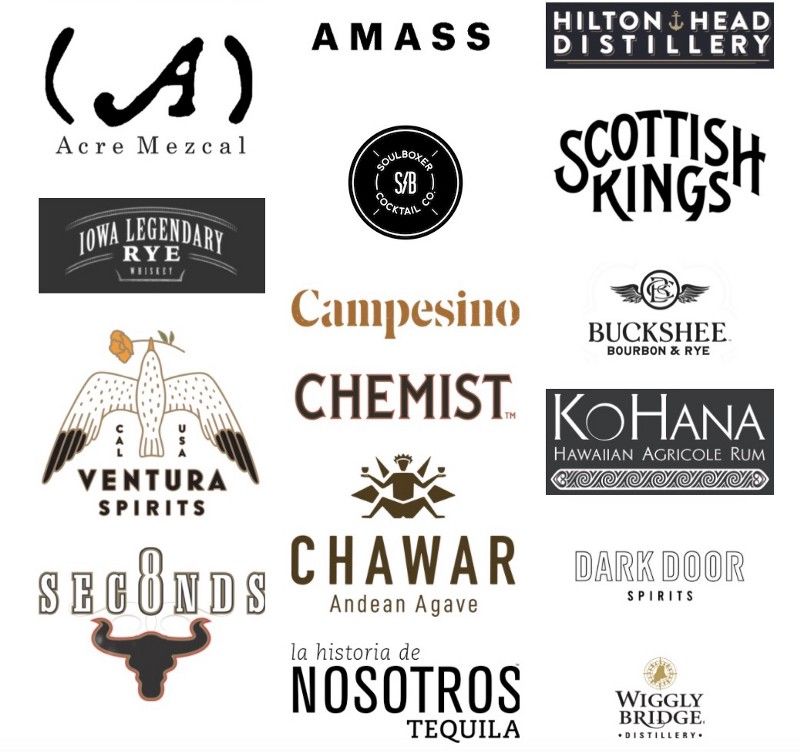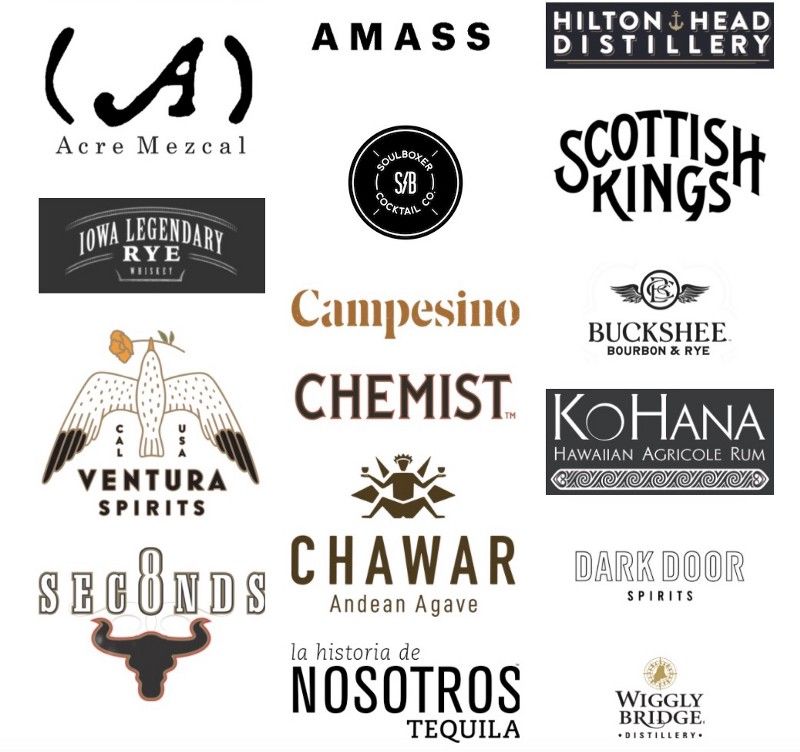 During the last recession, consumers shifted their alcohol consumption from bars and restaurants towards home, trading down to cheaper brands. Today's circumstances have created a similar trend as bars and dining rooms, which normally account for nearly half of the industry's sales, remain closed or at limited capacity. However, as alcohol volumes continue to decline off a four-year trend, online sales have experienced an unprecedented boom. According to a recent Nielsen report, alcohol is the fastest growing e-commerce vertical across all consumer packaged goods up over 234% for the seven-week period ending April 18. For example, Drizly, the largest ecommerce alcohol marketplace of over 2,500 liquor stores, reported year-over-year sales growth of 437% for the month of April. Spirits have seen the largest volume gains at 32% followed by wine at 27% and beer at 15%.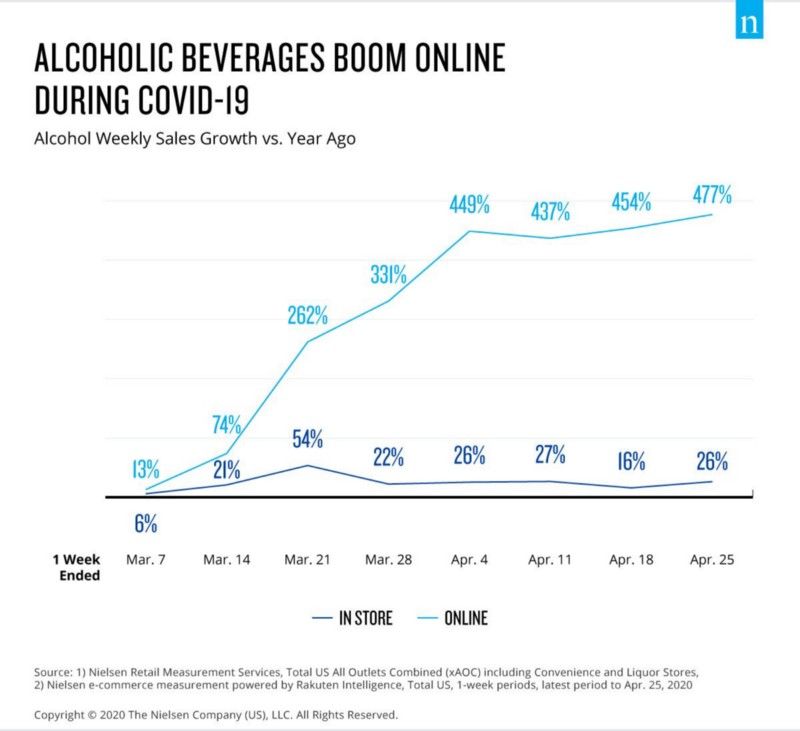 "Unquestionably, we expect the total dollar spending on alcohol will decline," says Danny Brager, SVP of Nielsen's Beverage Alcohol practice in the report. "Consumers are shifting the dollars they would have spent on alcohol in a restaurant, bar, or tasting room to alcoholic beverages they can buy at a lower mark-up from retailers, online merchants and even directly from the supplier in the instances where it is legalized to do so."
The latter is in reference to a long-standing interstate shipping battle that has made it challenging for many craft spirits brands to sell online despite the double-digit growth of their category. While a 2005 ruling made it legal for 46 states to accept shipments from wineries outside of their borders, it was only until last year that a Supreme Court ruling put spirits on equal footing. Hence, the vast presence of PE and venture-funded e-commerce wine startups like Penrose Hill, Winc, and Wine.com. While it's becoming less of a legal grey area, there are significant hurdles for craft spirit brands to ship nationwide including the process of registering to sell in each individual state and few services to support. Enter Speakeasy, a startup I've dubbed "Shopify for alcohol" that powers e-commerce and logistics for D2C brands like Amass, Hilton Head Distillery, and Acre Mezcal.
"Alcohol has historically really been an in-store brick and mortar experience," said Speakeasy Co-Founder and CEO Josh Jacobs in an interview with HNGRY. "Craft brands have to partner with distributors and liquor stores and that inhibits their growth. We are looking to empower these little guys where they've been overlooked by liquor stores and distributors."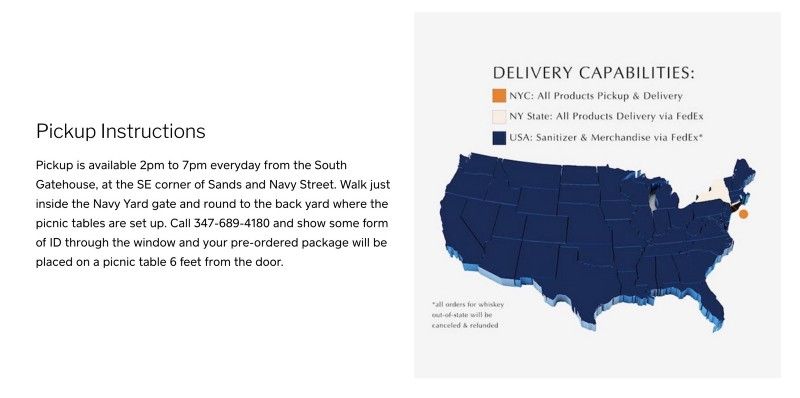 The same power structures of the mandated three-tiered system, which forces brands to partner with distributors to sell via restaurants or retail, has directly applied to the online marketplace model. Historically, if brands want to sell online they have to redirect shoppers to online retailers like Drizly or ReserveBar, where they lose control of the user experience, pricing, and shipping of their own product. Once a brand sends a potential customer to a third-party retailer, not only does it forfeit that customer's data but that site may recommend a competitor's product. The lifetime value of that customer is now lost. It's just like selling at a restaurant.
"Brands are completely removed from the transaction. They just have their name on the menu," explains Jacobs of the legacy retail model. "The bottle and label on the shelf is hard to differentiate with an engaging story with that limited amount of real estate."
Therefore, it makes sense that marketing dominates an industry where 2% of the larger craft distillers are responsible for 58% of cases sold. 92% of this market are classified as small producers, accounting for just 13% of cases annually. As of last year, D2C accounted for 44% of their sales.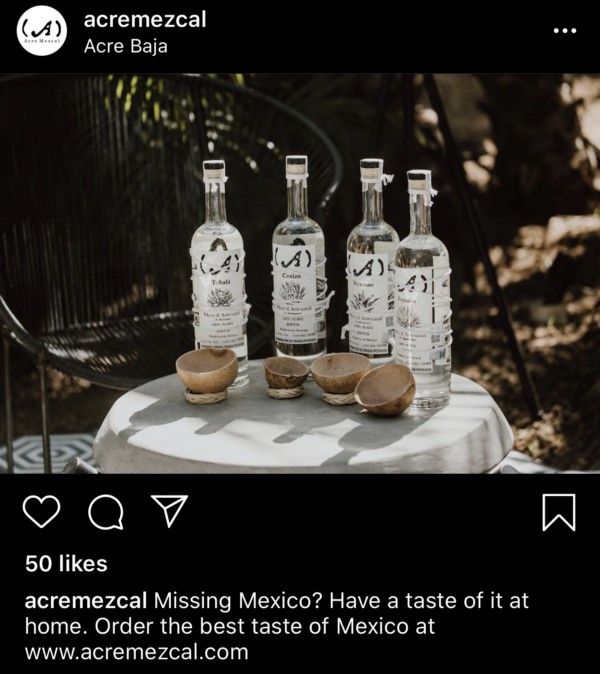 "D2C has [previously] existed but because of the current environment its making us try new things," explained Jacobs. "I think a lot of it's going to stick."
Speakeasy partners with a handful of California liquor stores to ship its brands' inventories and provides a customizable subdomain that integrates into their websites. Brands are still required to have a distributor like Libdib, which works with smaller distilleries and charges 14–20%. All-in, Speakeasy charges brands ~16% of each transaction and passes on the cost of shipping to the consumer. Compared to the traditional model, a Speakeasy-partnered brand could earn up to an additional 44% by forgoing a 30–40% wholesale discount to a distributor who would take ~35%.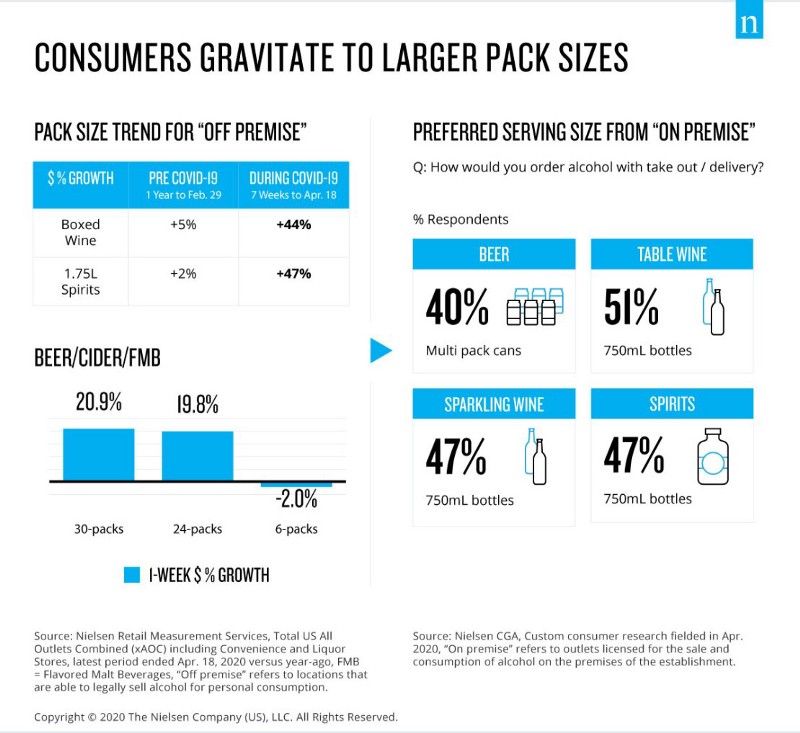 Whereas consumers favor smaller bottles when ordering alcohol from restaurants via takeout/delivery , online and brick-and-mortar retail sales have recently skewed towards larger format spirits and boxed wines, according to Nielsen. Jacobs says that the industry has seen a 5–10 year acceleration in e-commerce and regulators will need to respond. Kentucky, which previously had statutory provisions around interstate shipping, recently passed a new DTC liquor law.
Despite the boom in off-premise liquor sales, Nielsen projects that the industry will need to sustain an average 22% volume growth across all categories to offset domestic losses from bars and restaurants. On a global level, IWSR drinks market analysis sees a five year setback to rebound to 2019 levels.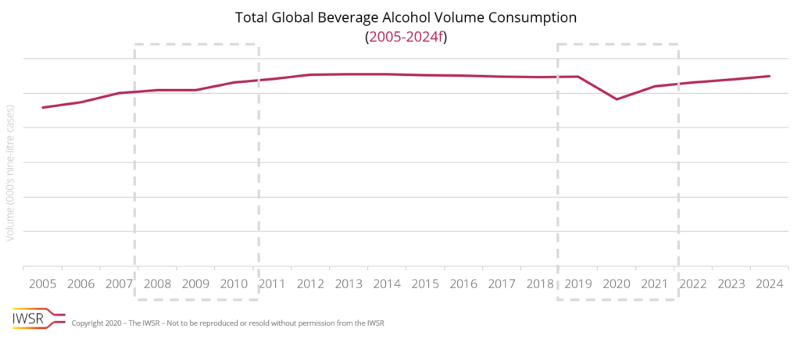 "While the pandemic and its economic consequences may share some common aspects with the downturn of more than a decade ago, such as increased at-home consumption, price stagnation and falling beer sales, there are also marked differences," states a recent IWSR report.
"These include not only the enforced closure of the on-trade and severe restrictions on international travel, but also the fact that the BRIC markets are less likely to prop up demand this time, and the likely disproportionate impact on smaller and craft producers. The speed and extent of any recovery — which came relatively quickly following the 2008 crash — will depend on the path of the virus, how quickly restrictions can be lifted and the impact of any future Covid-19 surges."
See you at the 4pm Zoom happy hour.